Bajaj Qute, world's cheapest car, will be in Russia soon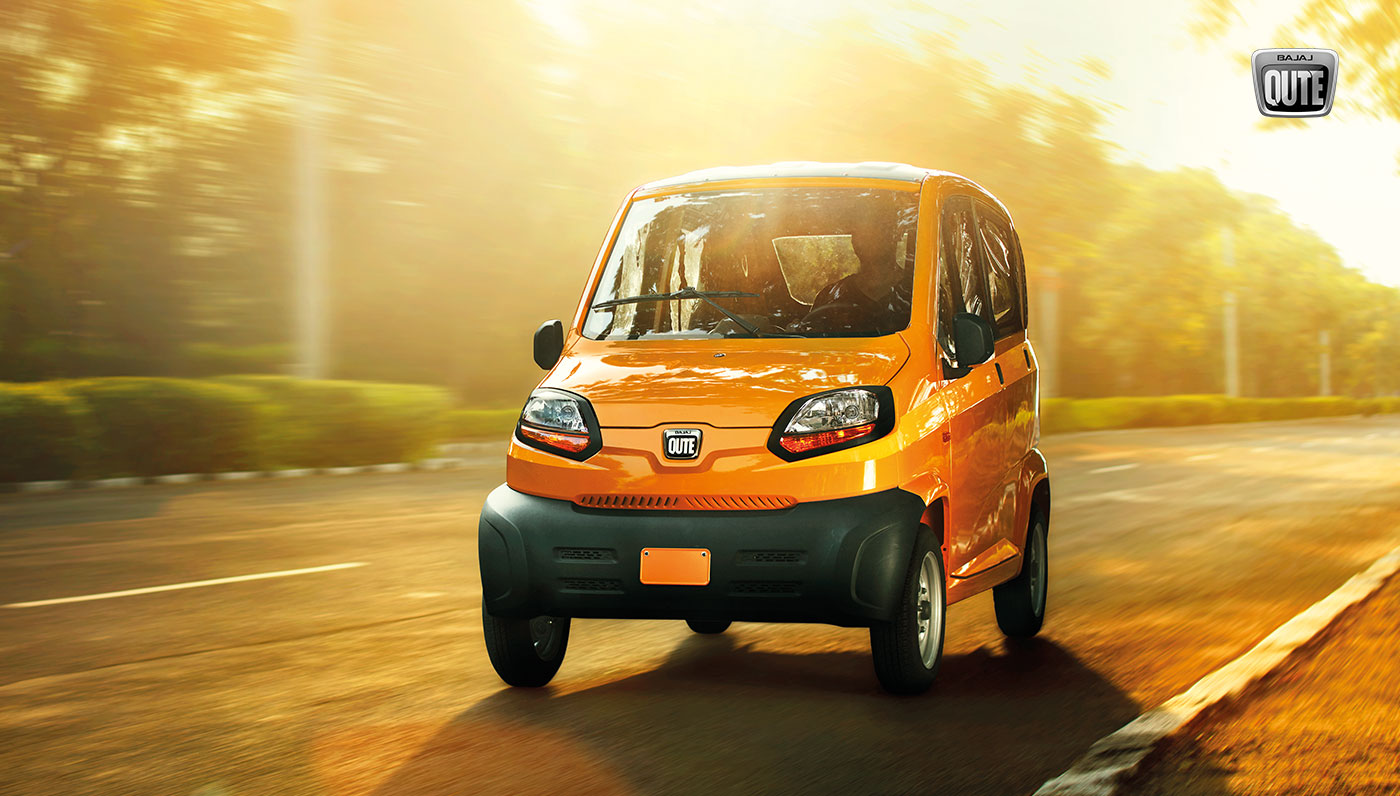 The Indian company, Bajaj Auto, will begin sale of the world's cheapest car, the Qute, in Russia by the end of the year.
Sale of the world's cheapest small car, the Bajaj Qute, produced by the Indian company Bajaj Auto Ltd, will begin in Russia in the autumn of 2016, a press release on the website of East West Motors, the distribution company, stated.
The car can accelerate to 70 kilometres per hour, and its fuel consumption is less than 2.8 litres per 100 kilometres. According to the documentation, the Qute has been classified as a quadricycle (this category of vehicle is allowed to ply on Russian public roads). In Russia, a person needs a Category B driver's licence to drive the car.
"The first deliveries of 'Qute' in Russia are expected in September-October 2016. Pre-orders are already being accepted. The estimated price of the vehicle starts from 300,000 rubles (approximately $4,600 at the current exchange rate – Lenta.ru)," the distributors East West Motors stated. The press release does not explain why this mini car will be selling for twice the price in the Russian market than it costs in India, where it costs around $2,000 dollars.
Source: Press Photo
The Daewoo Matiz (314,000 rubles ($4,800)), which is selling for a little more than 300,000 rubles today, became the cheapest passenger car in the Russian market in April. The second place is occupied by Lifan Smily and Celliya (about 365,000 rubles ($5,600)). The third cheapest car now in Russia is the Ravon R2 (369,000 rubles ($5,600)).
The Bajaj Qute four-seater, with a single-cylinder gas powered engine from a motorcycle that produces 13.5 horsepower, went into production in September 2015.
Before the Bajaj Qute model was released, the cheapest car in the world was another Indian-made vehicle: the Tata Nano, whose prices start at around $3,000.
Russia's domestic automobile market is going through hard times, with sales continuing to drop for the fourth consecutive year. In April, according to the European Business Association, it racked up the worst results in a decade; with total sales of only 121,300 cars and light commercial vehicles (LCV).
First published in Russian by Lenta.ru.
All rights reserved by Rossiyskaya Gazeta.