Red carpet for Indian business in Bashkortostan: Novikov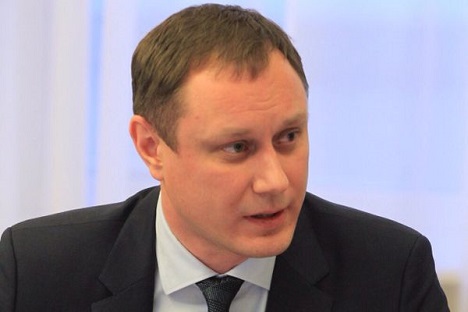 Sergey Novikov, Bashkortostan's Minister of Economic Development, said special care would be taken for Indian businessmen to ensure that they invest in businesses in that Republic. Novikov visited India for the Global Business Summit organized by the Economic Times and St. Petersburg International Economic Forum (SPIEF). He spoke in an interview with RIR after the meeting.
Trade between India and Bashkortostan amounted to $400 million in 2014, double the volume in 2013. What was the turnover in 2015, and what are your plans for 2016?
Today, it is difficult NOT to find a niche in which we can cooperate with India. This country is our historical partner. With regard to trade turnover, in the first nine months of 2015 it totalled $194.2 million. Next year we set ourselves the task of having this indicator increase by no less than 100%.
Two St. Petersburg International Economic Forum (SPIEF) panel sessions had been held at The Global Business Summit: "Fulfilling the Indian–Russian economic promise" and "BRICS growth agenda: investment hot spots in Russia".
Indian businessmen have offered to work on production of fertilizers and pharmaceutical components in Bashkortostan. How many projects are being considered, when will they be implemented, what are the expected investment volumes?
For now, I cannot say that certain projects have taken a concrete shape. In this regard, much depends on the initiative and activity of the business leaders as well as support that will be provided by the state. I, as the Minister of Economics, will personally oversee each of these projects; we wish to be there to address any problems that may arise. The head of our republic is also ready to meet with business leaders at any time to discuss issues.
Usually the preparation of documents requires six months to a year. After this, implementation of the project can start. Of particular interest to us are projects in the agricultural sector. We have a fertilizer plant in the town of Meleuz – the Meleuz Mineral Fertilizers JSC. We would like to have India purchase equity interest in this company.
We have implemented a support programme, in accordance with which investors are given incentives for a period of 10 years; in terms of taxes on profits. Projects with Indian businesses will be under the personal supervision of the head of our republic.
The Ufa Engine Industrial Association (part of the United Engine Corporation) is the main company working on licensed production in India for jet engines used in the Indian trainer aircraft; HJT-36 Sitara. Engines are now being assembled from components supplied from Ufa. How long will it take to achieve localization of production in India?
Localization is prolonged process. You cannot rush things when it comes to implementing new technologies. Nevertheless, we are making good progress.
Are there any plans to develop partnerships with various regions of India?
We are preparing a memorandum of cooperation with the State of Haryana in northern India. This will include many spheres, like culture, economy, among others. We expect to have it ready in the near future – no later than the first quarter of this year.
This task was assigned to us by the head of our republic, and given the fact that the Prime Minister of India also attaches great importance to regional cooperation, we will definitely be able to find new areas for partnership relations.
How did the meeting with the Prime Minister of India Narendra Modi go?
It was a very short meeting; we shook hands. He made an impression on me as a warm person. He looked into my eyes, and I will remember this handshake for a long time.
Are you interested in attracting tourists from India?
We are very interested in this. One of the challenges is that we have no direct flights. For example, we first had to take a two-hour flight to Moscow, and from there, we took a plane to New Delhi. We are considering establishing direct flight connections.
Currently, this issue is being discussed with a province of China, to which we also have no direct regular flights. During the year, we will also start direct flights between Ufa and Prague.
This is very important to ensure tourist flow from both sides. Now, tourists are flying from Ufa to India, including to Goa, but very few Indian tourists are coming to us.
All rights reserved by Rossiyskaya Gazeta.