Vladimir Mazov, Mordovia's Deputy Prime Minister, spoke to RIR about promising areas of cooperation between the Republic and Indian businesses, particularly IT, pharmaceuticals and railway freight coaches.
What areas do you consider most promising for cooperation with Indian partners? Mordovia has suggested three main areas of possible cooperation; pharmaceuticals, IT and railway car building.
We held a series of meetings with Indian companies. We are very interested in cooperation in the Information Technologies sphere. From our very first meetings in India, we decided to start work on a number of projects at once.
Freight car building and the supply of spare parts: our colleagues are interested in cast products for railway cars. We are already supplying some power electronics equipment and converters, and now we have agreed to look more closely at ways of intensifying this cooperation. We are talking here about supplying components for Indian electric locomotives.
Secondly, we are interested in everything connected with cable products that use optical fibres. India has a great need for these.
In addition, we have already begun to supply plywood, and intend to increase the volume of our shipments.
With regard to pharmaceuticals, we have had many discussions in this sphere. We had planned to consider a number of projects, including co-production of capsules. This may become a joint investment project.
We also had meetings concerning equipment for the food industry. Among the possibilities are production of edible gelatin for the pharmaceutical sector, processing of cheese whey (last year we produced 15,000 tons of cheese). We will also look at the possibility of establishing production of baby food products and sports supplements. We are ready for this, be it joint production or increasing our own deliveries.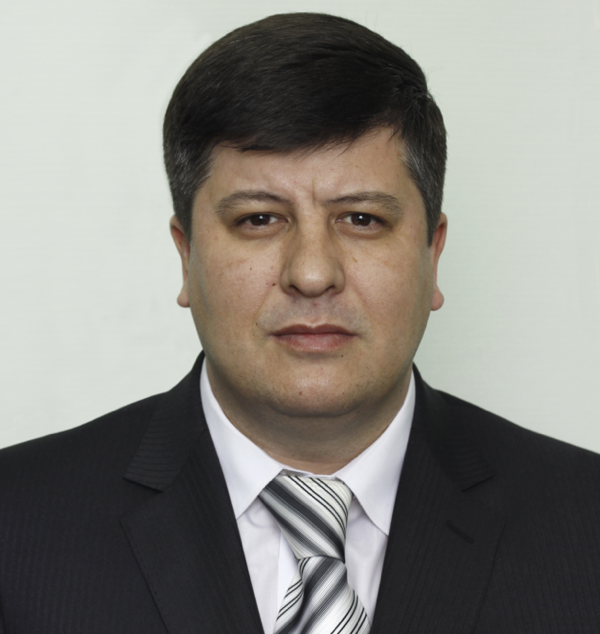 Vladimir Mazov. Source: Ministry of Economic Development of the Russian Federation
Another project, which was discussed, was the processing of eggs. Here we are talking about Indian equipment being supplied to companies working in this sphere, and in other areas. Indian equipment costs much less, and if our colleagues can demonstrate its quality, then we will be ready to start purchasing.
Are you considering cooperation within the framework of preparations for the 2018 World Cup? (Saransk is one of the host cities for the 2018 FIFA World Cup in Russia).
Our Indian colleagues have made a proposal for provisioning the stadium; providing the software for this purpose. The company with which we held talks supplied products for the World Cup in South Africa.
This involves the correct distribution of flows of sports fans, and video surveillance systems. We will offer this to the customers and contractors of the stadium.
What advantages does your region offer for implementation of investment projects?
Logistics are one advantage the region offers. Mordovia is located in the centre of the European part of Russia, 600 km from Moscow, and 30 to 40% of the Russian market is located within a 500-550 km radius.
Then there is the political stability of the region, security, good ecology (the region is among the three cleanest regions in Russia), and business support provided by the state.
When investing over 150 million rubles in a project, during the first 10 years, or during a payback period of 10 years, we provide an enterprise with exemptions from the payment of property taxes (2.2%), transportation taxes (1.5%) and land taxes, while income tax payable is reduced by 4.5%.
What ideas have emerged from the trip to India?
They have asked us to establish possibilities for using national currencies in trade settlements. We will turn with this proposal to the Ministry of Economic Development.
When do you hope that projects with India will gain concrete shape?
During this month, we will gain a better understanding of the interests of our Indian partners. When it comes to joint projects, these require six months to a year to get underway. Our colleagues from India still have much to learn about our region. We, in turn, also need to obtain more information on Indian companies. We are pleased that the Indians are willing to work through Russian banks.
Will Indian companies start arriving in Mordovia in the near future?
The Investment and Industrial Group, which builds greenhouses, has agreed to visit us in February.
All rights reserved by Rossiyskaya Gazeta.