Russia, India share, can help solve common problems: Ivashentsov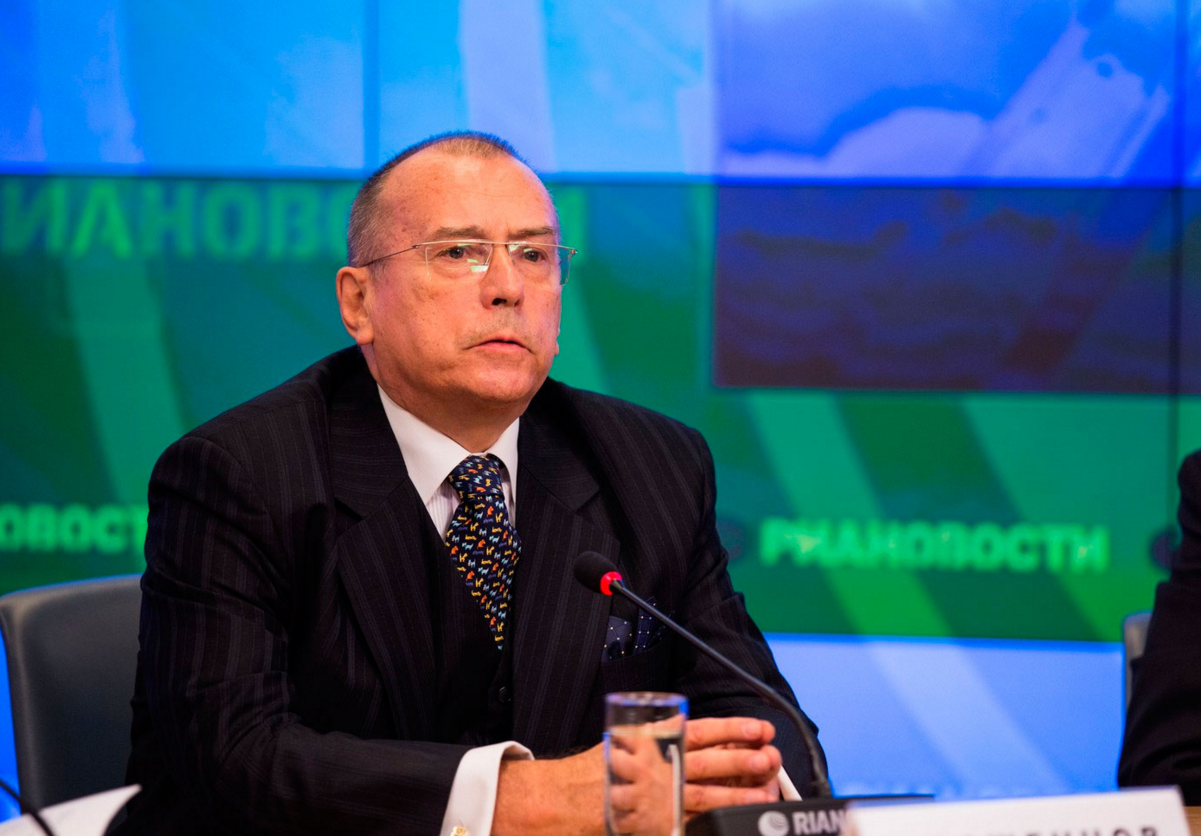 Ambassador Gleb Ivashentsov, Member of the Russian International Affairs Council.
Russian International Affairs Council
Ambassador Gleb Ivashentsov, Member of the Russian International Affairs Council, spoke in an interview about future prospects of Russian-Indian relations and mutual interest in each other's countries.
How would you assess the level of relations between Russia and India?
GI: They are at a very high level. India is a country with which Russia has never had a conflict of interests, there isn't one now, and a confrontation in the future is not considered.
This is quite a unique case. Despite all the differences between Russia and India, we have many common tasks, solving which we can help each other. For example, Russia and India are both multinational and multi-confessional states. How do we strengthen the unity, how do we develop our country?
Further, Russia and India were the first countries which faced the problems of radicalism, separatism, terrorism – the example of Kashmir in India and Chechnya in our country, and perhaps this problem there is more pressing than it is in other countries. Here we can also share their experiences of interaction.
The third question is a very important one in Russia and India, a significant number of people is Muslim. And that is why Russia and India understand the problems of Islamic countries better than anyone else and are able to contribute to the solution of the Middle East problem¸ the Afghan problem, the problem of opposition to the Islamic state in Syria.
Another very important point: we can use India's experience. Our states are multinational and multi-confessional. When the Constitution of Russia was prepared in 1993, it was almost "copied" form the French. No one had studied the Indian Constitution, where the relationship between the centre and the regions is very well developed. If we had taken the Indian model in 1993, and not the French one, we could have avoided many of the problems we have been through in the last 20 years.
Furthermore, the Indian armed forces have been established and have been operating on a contractual basis. In India, there is no conscription. And these are very powerful armed forces. The Indian experience is also very important here. We often say that we cannot afford the contract armed forces. But how do the Indians solve all these issues, with what means?!
And the issues of economic development: we began economic reforms in 1991, at the same time with the Indians. The Indian GDP has doubled twice since then. The Indians did not privatize the public sector. The Indians have preserved many important industries in the state's hands. This is the defence industry, energy, and other industries, including banks. Banks in India are under state control. This has helped India avoid some serious consequences of financial crises in 1998 and 2008. In 2008, India did not reduce its production, they decreased the growth rate. Instead of 8% of economic growth, they only had 6%. So borrowing the Indian experience would be very useful for us.
It is beneficial for India to import energy resources from Russia. Why is it beneficial for Russia to increase cooperation with India in this area?
At the moment, this point is important in connection with the Western sanctions. We need to develop the energy sector. In addition to the fact that we have to get off the hydrocarbon needle and develop other industries, we need to maintain the energy sector, to use revenue from oil and gas exports for the recovery of advanced, most modern industries. But in terms of Western sanctions, the loans are now cut off for us.
In this situation, we are interested in attracting funds from China and India. If we cannot get technology out of them, they will provide us with funds. In addition, the export of liquefied natural gas from Russia to India is competitive for us, and this may be an option for us in this situation.
It is important for us that India has recently announced its readiness to participate financially in the exploration and development of Arctic oil and gas deposits. It is a risky business, and they went for it. This also shows their kindness to us.
What are the possible ways of transporting gas to India?
There is only one process – we can only talk about liquefied natural gas. All the talk about the pipeline from Russia to India is rather in the realm of fantasy. Technically, we cannot build a gas pipeline from Russia, neither can we do it through the territory of China, and so on, even despite the fact that it has to be built on a hilly terrain. It will also cost a fantastic $ 30 billion! How much will this gas cost? Will India be ready to buy gas at that price? So the question about the pipeline, I think will just have to be postponed.
CNG – is quite real. We have tankers to transport LNG. And these are all transportation, exports to India – is quite competitive.
Which place does India take in the cooperation within the SCO?
India only has a part of the full membership in the SCO. Now the SCO economy reinforces its presence in the global economy. In the coming years we will include Iran in the SCO framework, when all the sanctions have finally been removed from them. In these circumstances, there is a good basis to create a large Eurasian Economic Community. And in the conditions of crisis in the European Union, a clear manifestation of which was Brexit, of course, European countries will catch up to us, because they are dependent on Russian energy, they are dependent on India and China in the financial plan. There is a basis for cooperation. I think that's the way it will be.
First published in Russian by RIA FAN.
All rights reserved by Rossiyskaya Gazeta.