SRB inks three agreements with Russian companies at INNOPROM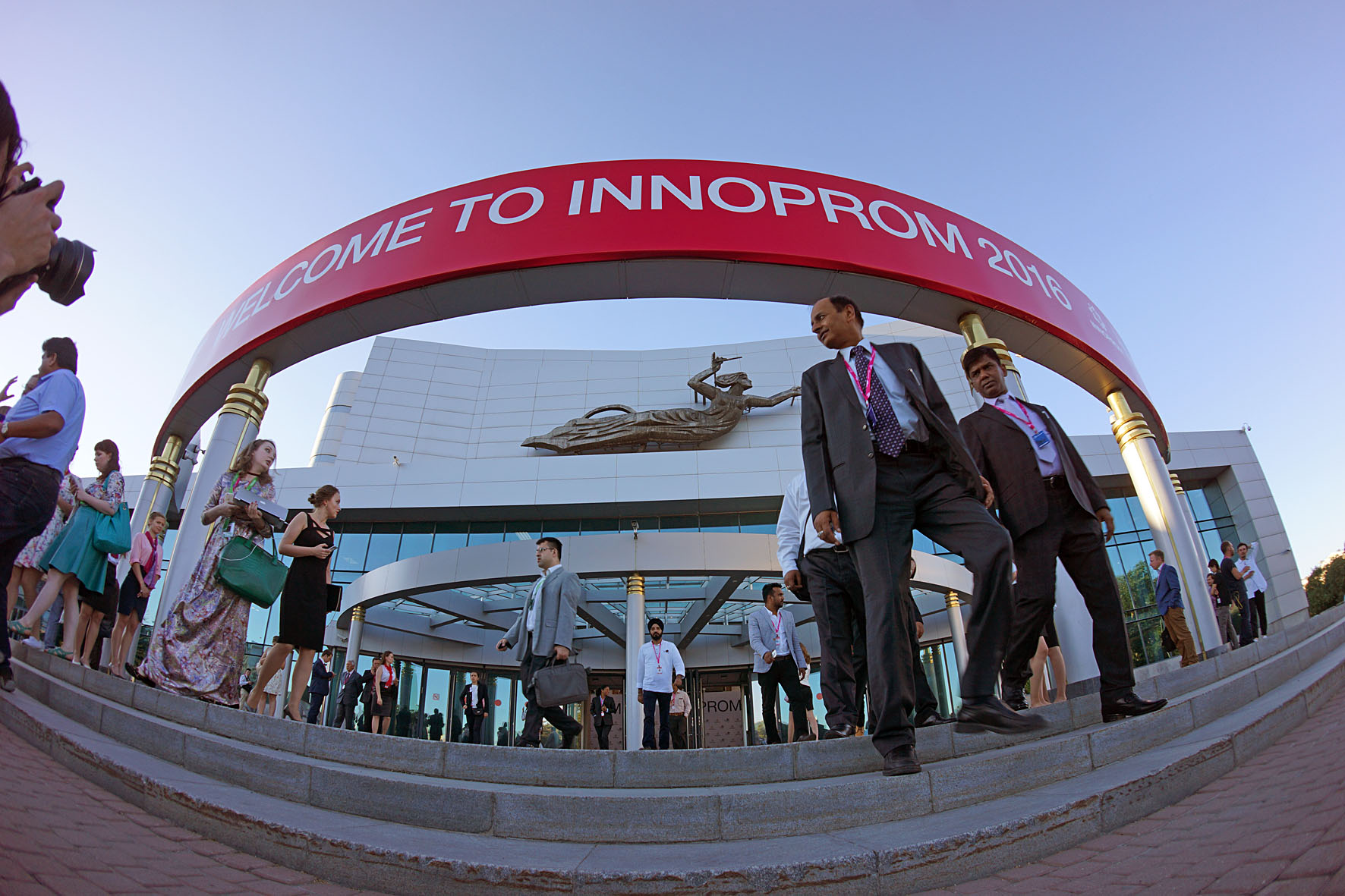 The agreements were signed on Tuesday at INNOPROM fairy trade.
Tatiana Andreeva/RG
One of India's largest equipment supply companies, SRB International, signed cooperation agreements with three Russian companies, engaged in machine building and chemical engineering, at INNOPROM.
SRB International will help three Russian companies enter the Indian market. They signed three cooperation agreements at INNOPROM on Tuesday, with Vorovskiy Machine-Building Plant, with the Artemovsk Machine-Building Plant "Ventprom" and with the Ural Plant of Chemical Engineering. The three enterprises are all located in the Sverdlovsk region.
Artem Shishkin, director general of the Vorovskiy plant said the agreement signed on July 12 involves delivery of drilling equipment for oil exploration to India. Subsequently, the company's range of exports can be expanded. In addition, he said, the Russian side was considering the possibility of localization of production in India.
SRB International is one of the largest Indian suppliers of equipment, and implements turnkey projects in mining, metallurgy, and the oil and gas industry.
"'Ventprom' is the largest Russian manufacturer of industrial fans for mines and underground tunnels", said Pavel Vyatkin, first deputy General Director of the plant. "We were introduced at the exhibition in India without seeing one another and understood that we could not function without each other. The agreement we signed today only strengthened our already established cooperation. The Indian market is very large; we are ready to participate in these projects, supplying fans of 3 to 5 metres in diameter. SRB is ready to promote us as a producer. In turn, we are ready to promote the SRB products in Russia," said Vyatkin.
Uralkhimmash has been known in the Indian market since 1973 after the export of electrolysis equipment for thermal and hydroelectric power stations and heat exchangers. However, in the last 15 to 20 years, "the company somehow got lost," said Bharat Gandhi, General Director of SRB International.
The contacts resumed when the plant's representatives visited India in March 2016 as part of the Sverdlovsk Oblast delegation and held talks with the Indian Ministry of Industry and the Ministry of Oil and Gas. Several meetings followed, and a mutual assessment of technological capabilities. Finally, a partner was chosen to enter the market.
The main customer for Uralkhimmash is the oil and gas consultancy group, Engineers India Limited. "Over the next month, we plan to participate in its two or three tenders, in conjunction with Uralkhimmash", said Gandhi.
The Ural factory has a direct competitor in India but, according to Gandhi, the Indian government aims at the elimination of monopolies in the engineering sector.
"There have never been any complaints about the quality of products made by the Russian companies, and almost everyone knows English. The problem was coordination. In the near future, we will develop a joint two year work plan in the framework of the memorandum", Gandhi said.
All rights reserved by Rossiyskaya Gazeta.