Russian combat module ready for export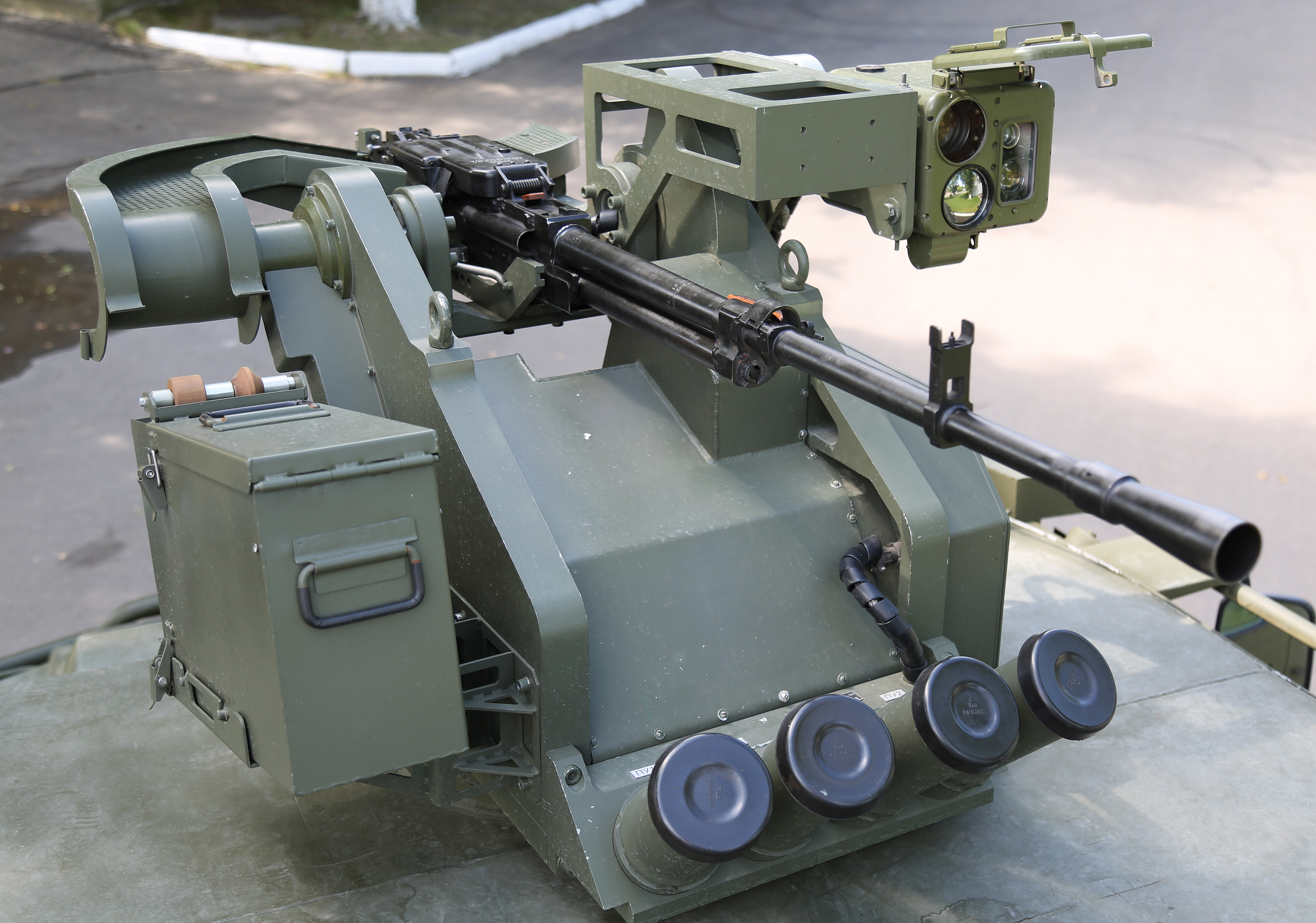 Arbalet-DM remote-controlled combat module (RCCM).
Krugolvik / wikipedia.org
Russia's new generation combat module Arbalet-DM will soon compete with Western products in arms markets from Latin America to the Asia-Pacific Region. The remote control advantage this small arms system offers significantly enhances firepower, while allowing the operator to stay safely away.
Rosoboronexport is actively promoting the Russian-designed, remote-controlled combat module (RCCM) Arbalet-DM, for export, Oleg Kruglyakov deputy general director of OruzheyniyeMasterskiye, the Russian company building the module, told RIR. Designed for installation on wheeled and tracked armoured vehicles, the Arbalet-DM can seriously compete with Western equivalents in weapons markets of West Asia, the Asia-Pacific, and Latin America.
From ships to tanks
This remote controlled weapons module can shoot with its crew protected behind the armour of their combat vehicle, raising interest among weapons buyers. Another advantage of the RCCM is its ergonomics, which the developers emphasize.
"Such a constructive solution frees up the internal space of an armoured vehicle to accommodate modern combat military equipment and improve the ergonomics of the crew's workstations, and lower gas content during firing," said Kruglyakov. He told RIR that earlier, remotely operated weapon systems "were widely used in military aviation and the navy, because of specific requirements for firing weapons from aircraft and ships."
"As time went on, these systems started being used on artillery of ground forces, and this allowed expanding the scope of their use. Almost all leading countries of the West, following these trends, now design and manufactures entire families of remotely controlled weapons, varying in weight and size as well as spheres of application," said Kruglyakov.
The Arbalet-DM, placed on Tiger-M armoured vehicles, will enter service of the Russian Armed Forces this year. The company is also developing a version that can be installed on Typhoon armoured vehicles as well as on the multi-purpose tracked vehicle MT-LB. This module meets the most stringent requirements of the Russian Ministry of Defence.
Armed and very dangerous
A 12.7 mm KORD machine gun with 150 rounds of ammunition, or a 7.62 mm PKTM machine gun with 250 rounds is mounted on the module. The RCCM is equipped with the latest sighting system, including an observation TV camera, a television day-time aiming device (detection range – 2,500 m), thermal weapon aiming device (maximum detection range of targets like armoured vehicles - 1,500 m), and a laser rangefinder. The module is stationary and can capture and automatically track a target, allowing the operator to shoot at a target while his vehicle is stationary or moving. The Arbalet-DM has an automatic reloading system and has an "anti-sniper" system for the detection of UAVs, wind and pressure sensors.
Kruglyakov said the company was working on the possibility of installing automatic grenade launchers on the RCCMs and increasing their ammunition capacity.
All rights reserved by Rossiyskaya Gazeta.