India to fast track critical defence deals including S-400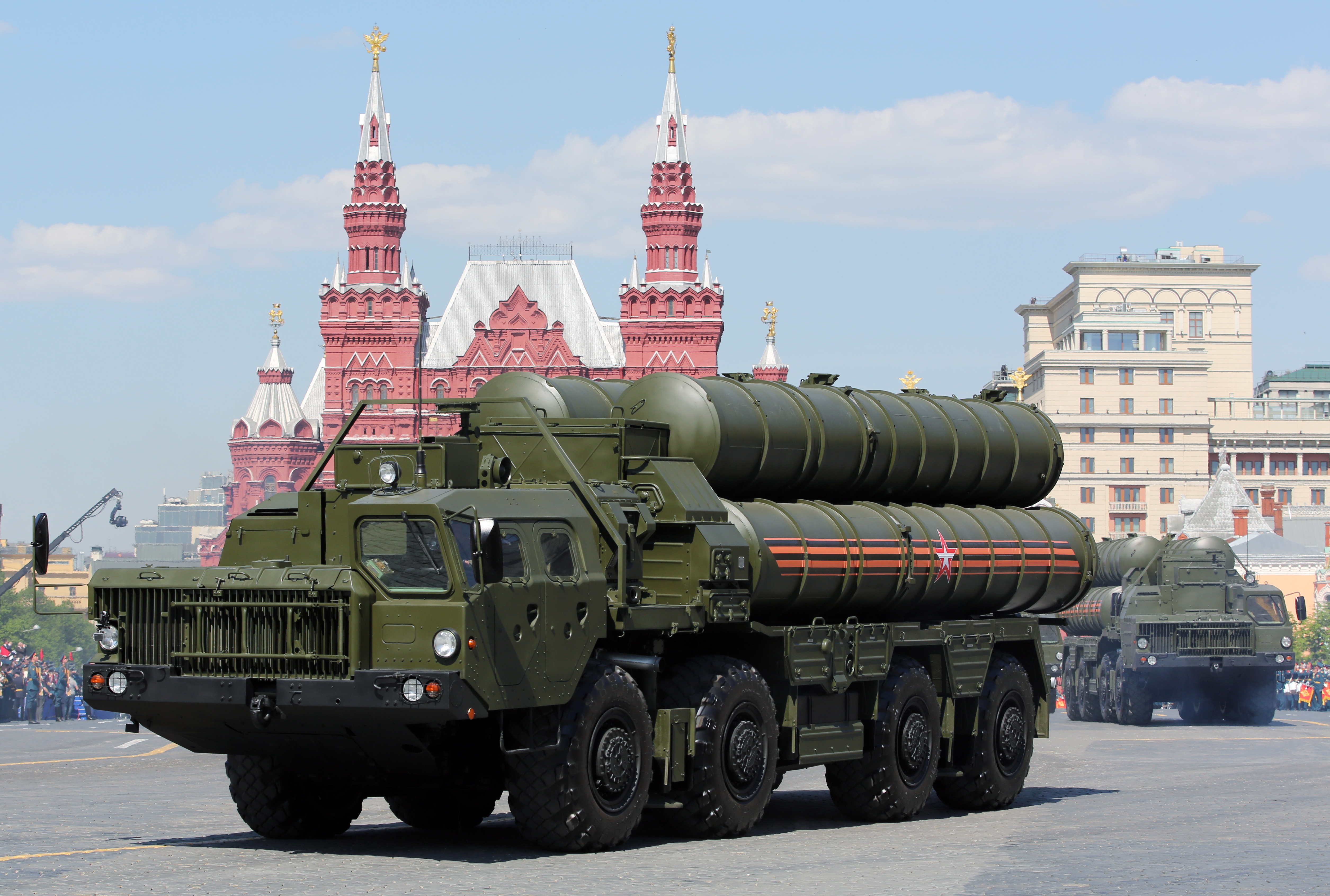 An S-400 Triumf surface-to-air launch vehicle rolls down Moscow's Red Square during a Victory Day military parade marking the 71st anniversary of the Victory over Nazi Germany in World War II.
Marina Lystseva/TASS
The Indian Defence Acquisition Council's upcoming meeting is expected to take a final review of a number of critical defence deals that have been in limbo due to a number of reasons.
The Defence Acquisition Council (DAC) under the chairmanship of Defence Minister Manohar Parrikar will have a decisive discussion on projects greater than 15 billion dollars on Saturday. High on the agenda is the procurement of Russia made S-400 air defence systems and armed unmanned aerial vehicles (UAVs) including some indigenously made guns.
Sources from the Ministry of Defence have said that India wants to fast track these critical purchases as some of the projects have been long pending. Russia formally offered its S-400 surface to air defence missile system to India in April this year. The DAC has not met in the last three months but, in May, Parrikar hinted in Parliament that the procurement would be completed soon.
"The five firing units of S-400 LRSAM system are planned for induction in the Indian Air Force between 2017-2022."
In a DAC meeting held on 17th December, 2015, approval was given for purchase of S-400 LRSAM systems (Triumf missile system) along with associated equipment and missiles from Russia.
The deal value was estimated to be USD 6 billion. In the upcoming meeting, critical details such as the letter of acceptance are to be discussed. India plans to secure its strategic establishment by inducting the S-400. The S-400 is capable of hitting a target from a distance of 250 miles and also can destroy tactical ballistic and cruise missiles as well. It is said to be far more efficient in comparison to the S-300, another Russian built air defence system currently owned by China.
Israeli made armed Heron TP UAVs will be another critical acquisition yet to be signed after months of clearance by the DAC. Removing the hurdles in inducting the naval version of the Barak 8 long range surface to air missile system is also high on agenda of the DAC meeting. The Indian Navy has faced delays in finalizing the 1.1 billion dollar Barak 8 deal due to some differences with the Israeli partner firm over the technology transfer and modification required by India.
DAC will also discuss the issue of buying Boeing 777-300's for exclusive use by the Indian president and prime minister.
For the Indian Army, DAC is likely to give its nod for bulk production of indigenously developed Dhanush guns after several successful trials. The fate of US made M777 ultra-light howitzers are also to be decided by the Council. The proposed purchase of M777 howitzer is in limbo since 2012. However, sources claim that Parrikar discussed this issue with US Defence Secretary Ashton Carter recently, but details of the discussion have not been released to the public.
Nevertheless, during the DAC meet, Parrikar is likely to keep in mind the fact that Indian firm Bharat Forge produces ultra-light howitzer which are much cheaper than the M777. India is reportedly not happy with the cost quoted by US firm BAE for the M777 howitzer. The US administration has finalized the proposal for sale but India's DAC has yet to make the final call.
First published by Sputnik.
All rights reserved by Rossiyskaya Gazeta.