Autonomous underwater glider for Russian defence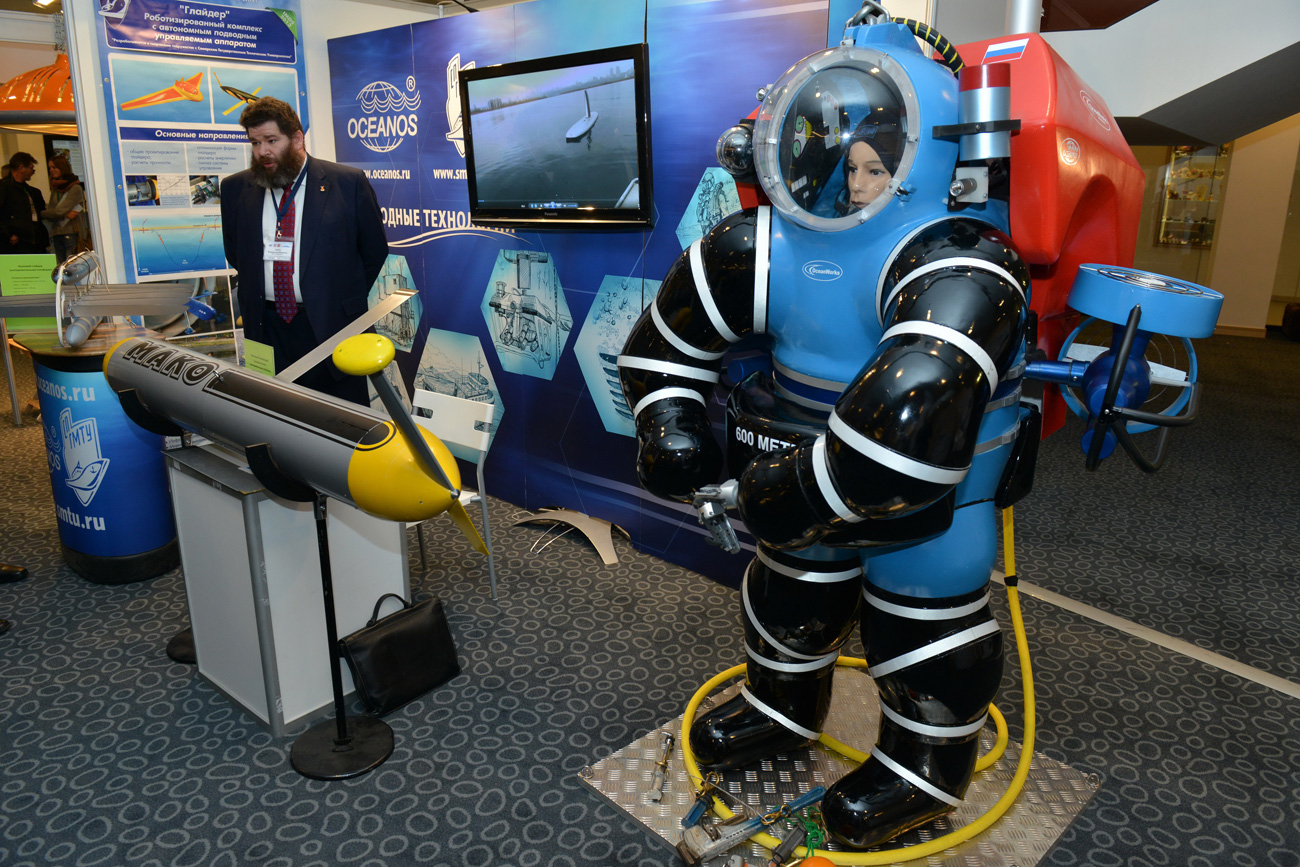 Externally, the Glider 2.0 drone (left) resembles a small torpedo.
Sergey Bertov/TASS
A new, silent drone, which can carry out reconnaissance missions for more than six months without recharging, will soon be acquired by the Russian Navy.
The Russian Navy will soon acquire unique underwater robots, the Glider 2.0, which can operate for 6 to 9 months without interruption or recharging, carrying out recognizance operations and conducting deep-sea exploration. The new device, developed by the Okeanos Scientific and Production Enterprise, has super-high performance capabilities and does not require a separate vessel for support and maintenance.
Externally, the Glider 2.0 drone resembles a small torpedo. It is around 2.5 metres long and is equipped with a pair of wings around one-and-a-half-metre wide. The body is made of composite materials, and weighs less than 150 kg, while it can carry up to 50 kg of equipment.
"At present, all work on the drone has been completed, several units have already been placed into trial operations," Vladislav Zanin, official representative of Okeanos told Izvestia. "This is a dual-purpose underwater craft. In cooperation with other manufacturers, it is being tested as part of an advanced subsea systems for the Russian Navy."
Zanin said the company was preparing a modified version of this underwater craft, the Glider 2.1, which would glide through the water, and use a folding propeller. This would expand the drone's capabilities, allowing it to quickly achieve significant speed, when necessary.
A typical Glider 2.0 moves through water as an underwater glider, "gliding" by changing its own buoyancy. There is a powerful pump and a container into which water is pumped inside the drone. When completely filled with water ballast, the heavy drone starts to "sink," and when it reaches the desired depth, the pump rapidly discharges all the water, making the drone lighter and more buoyant. The Glider then starts rising towards the surface. Special wings on the drone allow it to travel horizontally as it moves up and down in the water, travelling one metre forward for every 20 metres upward, at a top speed of one km/h.
The main advantage of moving through the water using this method of propulsion is efficiency. The gliding drone consumes battery power only when pumping out water during the ascent. The rest of the time, it consumes virtually no energy – when diving, the water flows into the ballast cylinder on its own. This kind of movement uses fewer batteries, reducing the total weight of the drone, and making it more autonomous.
"The idea of building an unmanned underwater vehicle that can navigate without the use of a propeller, but only using differences in water pressure, was born in the 1980s. However, the first working examples of such devices appeared only in the early 21st century," military expert Oleg Zheltonozhko told Izvestia. Such devices could be considered as the ideal reconnaissance submarines – not only are they able to operate underwater for months but, unlike traditional motor-powered drones, they are practically soundless.
Zheltonozhko said such drones are currently being used in research projects in other countries, while military units remain only as pre-production models.
First published in Russian by Izvestia.
All rights reserved by Rossiyskaya Gazeta.