Bank privatization in the offing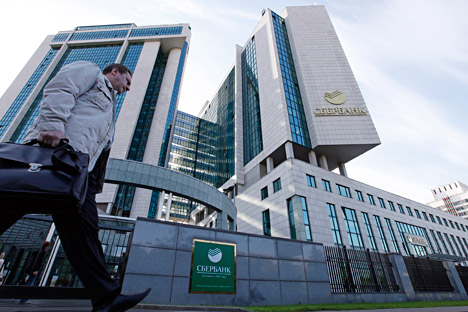 As part of ongoing economic reforms to improve bank monetization, shares of the country's largest banks could be sold.
Anton Siluanov, Russia's Minister of Finance, has said there is a possibility that the country's largest state banks, Sberbank and VTB, could be privatized. It is necessary, however, to start the process with the sale of the state stake in the Rosneft petroleum company. Siluanov said this during an interview with the news programme, "Vesti on Saturday with Sergei Brilev."
"We are primarily talking about a package, which should have been sold a few years ago," the minister said. "This Rosneft package equals 19.5 percent."
Alexei Ulyukayev, minister of economic development, speaking at the Gaidar Forum on January 13, 2016, said there was need to return to the issue of privatization of state-owned banks.
Ulyukayev said partial privatization and partial occupancy of the companies will help fundamentally change the situation of capitalization of the domestic banking sector.
In an interview with the German publication Handelsblatt in December 2015, German Gref, head of Sberbank, spoke about the need for "full privatization" of the company. In this case, there could be a transition period, he said, during which the Bank of Russia, which is now the largest shareholder of the credit institution (50 percent plus one share), could retain 25 percent of the company. Gref also said that privatization would allow the bank to "significantly improve its situation."
First published in Russian in RBC Daily.
All rights reserved by Rossiyskaya Gazeta.