Russia mulls investing pension funds in start-ups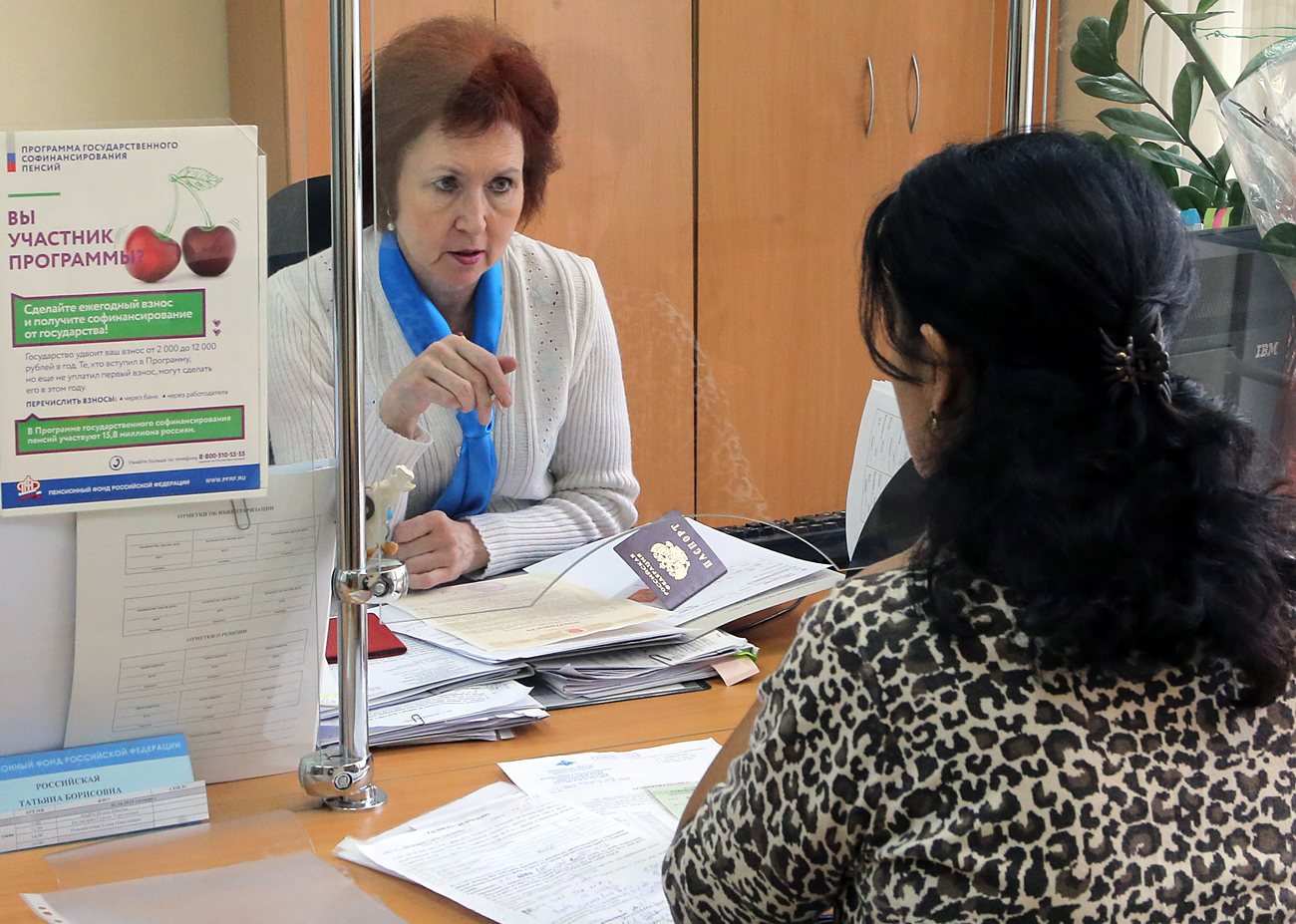 The Central Bank hopes that the proposal will make it possible to improve pension funds' return performance. Photo: An employee serves a patron in the Pension Fund's Main Directorate in Moscow, Russia.
Vitaliy Belousov/RIA Novosti
Authorities in Russia are considering the use of pension funds for investment in fast-growing start-up companies. Analysts, however, warn that this contains a heightened element of risk and requires very serious monitoring by the state.
The Russian Central Bank has proposed that non-state pension funds be allowed to invest their clients' money in venture projects, the regulator stated on its website.
The Central Bank explained that the move concerns Russian shares trading in the innovation and investment segment. The new rules will come into effect from July 2018, the proposal states. The regulator said the idea was to invest pension savings into fast-growing high-tech companies.
The Russian Central Bank proposal largely runs counter to established international practice, said Georgy Vashchenko, head of Russia operations for the Freedom Finance investment company.
"In international practice, it is postulated that pension funds are the most long-term and conservative investors. Their money can be invested only in the most reliable instruments," he said.
However, Timur Nigmatullin, analyst for Moscow investment company Finam, points out that the proposal is to invest pension savings not in the venture market but in the high-tech sector, in shares of publicly traded companies.
"It is a global practice and there are not that many risks associated with this," he said.
Better yields
The Central Bank hopes the proposal will make it possible to improve returns from pension funds. The regulator also promises to set tough guidelines for companies which may get pensioners' money.
Their capitalization must be at least 6 billion rubles ($92.5 million), they must publish their financial statements in accordance with International Financial Reporting Standards and have at least two independent directors, while the company's free float must be over 10 percent of its capital.
According to the RBK daily (in Russian), there are currently 26 venture companies that meet these requirements. According to the stock exchange, since the start of 2016, trading in their shares has exceeded 45.5 billion rubles ($702 million) and trading in bonds 81 billion rubles ($1.3 billion), while their total capitalization is over 264.7 billion rubles($4 billion).
"An opportunity to invest in the innovation segment, of course, expands the range of products offered by pension funds. However, at the same time, it complicates the process," said Anastasia Ignatenko, analyst with the Moscow-based broker TeleTrade. This segment is still in its infancy in Russia, she said, and enjoys little popularity with investors who consider it highly risky, although potentially lucrative.
Risk is key
A positive effect of the Central Bank's initiative is, according to analysts, that the volume of pension savings in deposit accounts will decrease.
"A reduction in deposit investment in funds' portfolio even from 40 down to 25 percent will spur the development of the domestic financial market," said Finam's Nigmatullin. On the other hand, he said, unit holders in pension funds will benefit too, since declining inflation and interest rates in Russia will lead to a fall in interest rates on deposits, pushing the rise in asset value on the equity and bond markets.
Much will depend on the regulations specifying the share of assets that pension funds will be allowed to invest in risky instruments, said Sergei Khestanov, a macroeconomics adviser to the managing director of Moscow brokerage firm Otkrytie Broker.
If this share is under 10 percent, he said, this move can only be welcomed as it will not heighten the risks considerably but will make it possible to boost potential yields significantly. However, setting the share above 10 percent would make the risk of losses dangerous.
All rights reserved by Rossiyskaya Gazeta.