Drone engines to generate power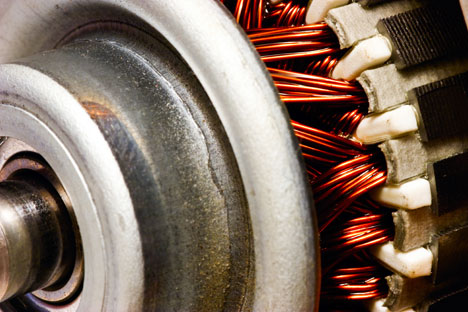 The power generator will be five times cheaper than similar models.
Shutterstock / Legion-Media
Andrey Semyonov, a Russian inventor at Perm, has invented a lightweight, powerful engine designed originally for unmanned aerial vehicles. He now plans to tap into the multi-billion dollar small engine generator market, which is especially lucrative in places like India.
The main feature of Andrey Semyonov's drone engine is its exceptionally light weight. It is approximately 12 times lighter than other devices of comparable power. This electricity generator will have a new and unconventional pricing model. It will be five times cheaper than similar models, but with an artificially-limited operating life. Users will need to buy additional engine hours using an app.
From drones to mobile power generators
Semyonov began building unmanned aerial vehicle (UAV) engines while he was a university student. According to Nikita Rodchenko, chief technology officer at Tsuru Robotics, the unmanned aerial systems (UAS) market is rapidly growing, and analysts project an annual market of up to $4 billion for civilian, and $12 billion for military, applications within 10 years.
"This is quite a big market, and there definitely will be a large share of combustion engine-based UAS, especially for medium to long-range applications," Rodchenko said.
Specially-designed air pumps and turbines apart, Semyonov's engine uses foil air bearings that do not need lubrication. Their service life is about 300,000 hours, which is five times longer than the current average. The engine's power output is 7 kilowatts, but its weight doesn't exceed 10 kilos, which is much lighter than the usual 120 to 140 kilos for other engines of comparable power.
Semyonov's startup was selected in October as one of the top-5 technology startups in Russia by GenerationS, a national tech accelerator. Having studied under mentors from NPO Saturn, the Russian aircraft engine manufacturer, Semyonov and the project's leading engineers decided to shift their target application field.
"Though fast-growing, the Russian market for private-owned model aircraft and UAVs is still small," Semyonov said. "So experts told us we should concentrate on developing a mobile electrical generator based on our engine, to be used as a backup power source during blackouts."
$12 billion market
According to IHS Technology, the annual global market for power generators is estimated at around $12 billion, and is expected to grow by 5.4 percent each year till 2020. Private power generators are in great demand in areas with no stable electricity access, like some parts of India.
There are around 50 million petrol power generators across the world today ranging from 0.5 to 15 kW in output; but their weight, which averages 20 kg per 1 kW in average, is the one major drawback.
As a result, retail customers have to compromise between power and portability. Petrol power generators are also quite noisy, vibrate excessively, and require constant maintenance.
The retail price of Semyonov's generator will be five times lower than that of a conventional petrol generator of the same power. There is, however, a catch: after the initial run time expires, the user will have to buy additional 'engine hours' using a special mobile app, effectively renting the device. The app will connect to the generator and will automatically offer the option of either extending the lease or buying a new device.
According to Alexander Kozlov, head of sales at the Politech-Plus JSC engineering company, Semyonov's generator has a lot of potential for strong sales because it helps companies boost efficiency and save money. He said, for example, that his company often spends a significant amount of money buying rather expensive diesel generators to counter possible power shortages and provide a stable power supply during peak demand hours.
"Since the equipment that our company produces is not ordered on a regular basis, we cannot know when exactly we will experience peak electricity demand, nor can we know in advance when power shortages will occur," Mr. Kozlov explained. "So I'd rather buy a cheaper generator and then acquire additional hours when necessary."
Andrey Semyonov plans to produce the first prototype in 2016, with sales starting in 2017. The project is financed by the inventor himself. The price of a 7 kW diesel power generator currently ranges from $5,000 to $10,000 in Russia, but Mr. Semyonov is pricing his invention at $4,800 a piece.
All rights reserved by Rossiyskaya Gazeta.