Herpes an ally in anti-cancer fight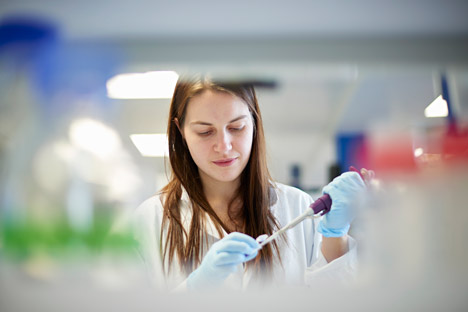 Scientists are conducting pre-clinical experiments with AntionkoRAN-M at the Herzen Oncology Institute. Source: Getty Images
Irina Alexeyenko, a young Russian biologist, has developed a medicine that can cure head and neck cancer, using the herpes virus. Pre-clinical results indicate that the drug increases the effectiveness of radiotherapy by 63 percent. For Alexeyenko, the issue is personal; her mother was recently diagnosed with cancer.
Irina Alexeyenko works at the Institute of Molecular Genetics in Moscow, where she is working to develop a new drug, along with colleagues at the Institute of Bio-organic Gene Chemistry and the Institute of Gene Biology. The drug contains the simple HSVtk herpes virus that kills cancer cells. It also contains a human gene responsible for developing GM-CSF cytokine, a protein that stimulates the immune system.
"The combination of gene killer and immuno-stimulator destroys cancer cells and activates a specific immune response,'' explained Alexeyenko."As a result, more tumour cells die and the possibility of metastasis is reduced.''
Alexeyenko says there is nothing similar on the market. There are drugs that contain one of the genes (HSVtk or GM-CSF), but not the other. The main advantage of AntionkoRAN-M is that it has both. The U.S. Food and Drug Administration in October approved a drug to cure melanoma, Imlygic, produced by BioVex, which only contains the simple herpes virus of the first type, T-VEC.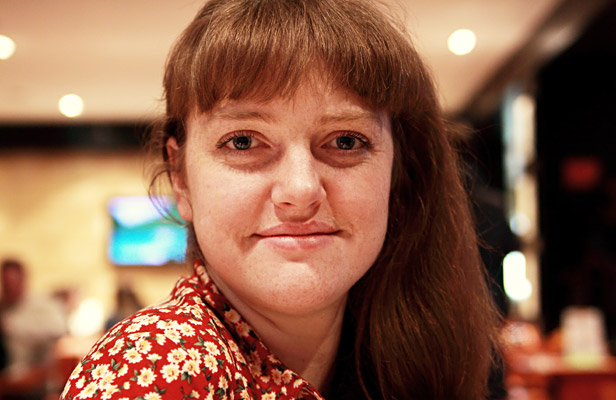 Irina Alexeyenko. Source: Personal archive
Scientists are now conducting pre-clinical experiments with AntionkoRAN-M at the Herzen Oncology Institute. Judging by initial results, the life span of testing animals subjected to radiotherapy and given AntionkoRAN-M had increased by 63 percent."We have proven the effectiveness of the drug on animals, and in particular we've demonstrated that AntionkoRAN-M is capable of increasing the effectiveness of radiotherapy on head and neck cancer," said Alexeyenko. "In the near future we plan to begin clinical experiments."
High development costs
Ivan Glushkov, deputy general director of pharmaceutical company Stada SIC, said the cost of conducting clinical experiments and obtaining certification for the drug in Russia may be from 3 to 5 million euros.
"Large international companies wish to buy a promising development and test it outside of Russia; but if AntionkoRAN-M shows good results in clinical experiments, then it will return to Russia as a very expensive foreign drug," remarked Alexeyenko. "That's why for now we're not ready to sell it."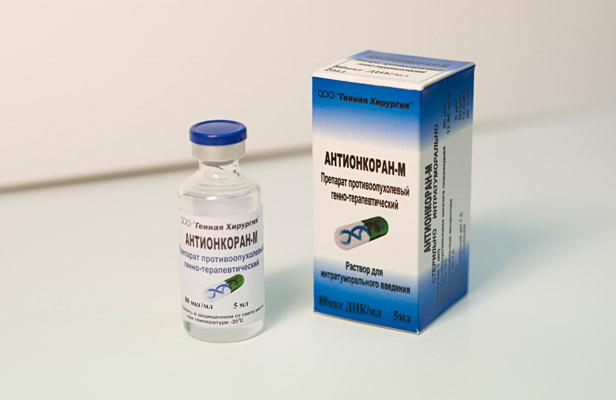 AntionkoRAN-M. Source: Press photo
In October the project was a finalist at the Generation S. Accelerator Festival. Alexeyenko said that she already has offers from potential investors.
"Now we are discussing scientific data, experiment results and partnership possibilities with AntionkoRAN-M developers; and their technology can be used for creating several or even many innovative drugs," said Yulia Baibikova, director of external innovations and partnerships at Sanofi, the Paris-based pharmaceutical company.
"The main advantages of a developed drug are easy production technology and the possibility of producing it on a mass scale."
Baibikova added that the project still has some unresolved issues, including selection of the most effective drug form and dosage. The final conclusion on the advantages and insufficiencies of the product in development will be made after seeing the clinical experiment results. According to Glushkov, however, the main problem lies in the promotion of innovative drugs and the cautious attitude that doctors have towards new drugs.
"In order to convince doctors of the effectiveness of curing cancer with a new drug, there need to be major investments in marketing, which cost tens of millions of euros," said Glushkov.
AntionkoRAN-M got an investment infusion on Dec. 15 when the project was chosen as a finalist at GenerationS startup competetion, which is organized by the Russian Venture Company, and by winning $117,500 in prize money.
All rights reserved by Rossiyskaya Gazeta.