Yakutia is where Google should store data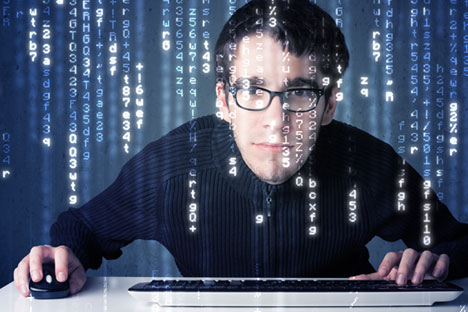 Technopark finds high tech way to use Yakutia's permafrost. Source: ShutterStock/Legion Media
Anatoly Semyonov, head of Yakutia's Science Park, talks about why data centres in a permafrost zone would be advantageous to international technology companies.
The coldest populated region in the world is Yakutia. Located in the north eastern part of Siberia, this semi-autonomous Russian republic is home to the village of Oymyakon, a place known as the 'Pole of Cold', which regularly registers temperatures of -70 degrees Celsius.
Permafrost covers a large part of Yakutia's land. This is why scientists have found well-preserved remains of the woolly mammoth there. The opening of the Yakutia Science Park in the republic's capital, Yakutsk, now makes it possible to use the republic's extreme cold weather for the world of high-tech.
Anatoly Semyonov, chief executive of the science park, spoke in a freewheeling interview about the potential the place provides for innovation.
RIR: Why should the Yakutia Science Park be interesting for international partners?
Anatoly Semyonov: Geographically, we are closer to Southeast Asia than the central part of Russia. We can become a window to Asia for Russian technology.
We already have joint projects with a Korean biotech fund from Gangwon Province to study the useful properties of Yakutia's indigenous plant life; for example, reindeer lichen, or light-coloured, fruticose lichen, also known as reindeer moss.
In Yakutia, there were never any large factories until recently. Reindeer lichen contains a high concentration of useful properties. We have long made dietary supplements from it, but the Koreans believe we must go further, for example, to develop medicines. For this, they are also conducting research on reindeer horns to determine its useful properties.
In China, we recently patented our first product – nano-composites. These are feed additives for chicken and fish to aid in their digestion. China ranks first in the world in chicken products, and our additives allow poultry to grow by up to 17 percent faster.
RIR: What else can Yakutia give the world?
Semyonov: Yakutia is a huge testing ground, a challenge for humanity. It is possible to test new technologies here for exploration of the Arctic and other northern regions.
The temperature in Yakutia ranges from 40 degrees Celsius in summer to minus 60 degrees Celsius in winter. Recently, our science park signed an agreement with the Japanese company, Bridgestone, to test their tires here.
We have a unique collection of seeds from all over Russia. They have been kept more than 50 years at a depth of 12 metres. Cryo-storage does not require any additional energy.
Data centres are another promising area for Yakutia. Google and other major data operators have facilities in Norway, where it is cold. One of the challenges that data centres face is the large consumption of energy required for cooling.
However, they generate a lot of heat, which we need. We can use it for heating homes and to grow vegetables in greenhouses. Earlier, it was not possible to build data centres in Yakutia; we just did not have the fiber optic infrastructure. Now we do. In addition, we have gas and cheap electricity.
RIR: Have you already offered your services to Google?
Semyonov: Not yet. We want to start small, and for now we are looking mostly at Asian companies. But, in future we wish to offer our services to international giants like Google.
All rights reserved by Rossiyskaya Gazeta.