Private Indo-Russian Centre of Excellence launched in Kolkata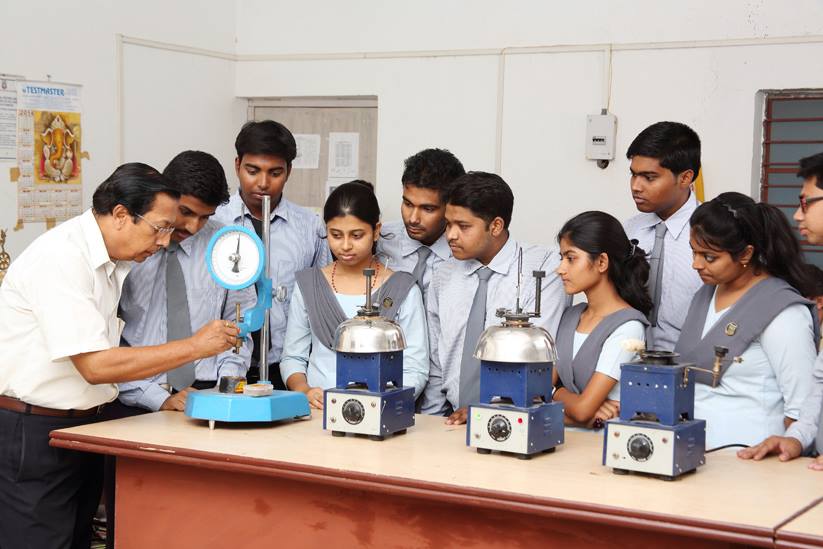 Science students at the JIS College of Engineering. Source: JIS University
The centre was inaugurated on Feb. 23 on the sidelines of an international symposium in Kolkata.
On Feb. 23, the JIS University in Kolkata launched a new private initiative for boosting Russian-Indian scientific ties. The Centre of Excellence at the JIS College of Engineering will pool in expertise from both countries and help make innovative products commercially viable. It will offer membership opportunities to all interested scientific and innovative industrial organizations from India and Russia.
The centre will work with four universities from Russia – Moscow Institute of Physics and Technology (MIPT), National Research Nuclear University MEPhI, Innopolis University and Russian New University (RosNOU) – and will also receive support from the Russian-Indian S&T (Science and Technology) Centre based in Moscow.
According to Yaroslav Tarasyuk, head of the Russian Trade Representation in India, Russia has supported India's technical education institutions ever since the countries formally established diplomatic relations in 1947.
Moscow helped establish the prestigious Indian Institute of Technology Bombay, as well as university faculties of aircraft-designing in Mumbai, metallurgy in Kharagpur, geophysics in Hyderabad and automation and computer technology in Bangalore.
"These are vivid examples of the past and present style of our cooperation... We may have had more technical knowledge and experience back then, but we shared it with an open mind. But now we cooperate as equal partners," Tarasyuk said at the launch. "I am very glad that we will take one more step ahead today, and Russia will be a part of the new Centre of Excellence."
The Centre of Excellence will aim to become a gateway for innovators. If an Indian or Russian entrepreneur approaches the Kolkata-based centre with a proposal for a technological partnership with commercial potential, the Russian-Indian S&T Centre in Moscow will be able to connect him or her with partners in either country.
Sergey Sukonkin, director general of Russian-Indian S&T Centre, said students from the Centre of Excellence would be connected with an appropriate institution in Russia.
Russian universities are ready to help Indian students and professors in their efforts to empower the local population and develop technology that could help the rural population go digital. As a starting point, the Centre of Excellence plans to send 10 students to Russia for higher studies on a full scholarship provided by Russian universities.
While Indian students have traditionally been particularly interested in postgraduate and doctoral programs in technical and information technology-related subjects, they have also started to look at learning the Russian language for use in exact and applied sciences. Following this trend, the JIS University is considering training specialists in the Russian language to help enable them to enrol for a variety of technical courses in Russia.
Evgeny Palkin, vice-rector of Russian New University (RosNOU), has high expectations from the project. "I think we will establish good connections that will ensure mutual benefits from information exchanges. We have a lot to share and learn from each other," he told RIR.
If using any of Russia Beyond's content, partly or in full, always provide an active hyperlink to the original material.