On a warm spring morning in 2003 I was invited to talk about my life in Sakhalin (in the Russian Far East) with Russian university students, who were learning English. Just as I caught my breath after running up two floors, I accidentally declared that I was gay! "Ya poteryal orientatsiyu," I said, as everyone in the room burst into laughter. Instead of telling the class that I was late because I lost my way, I ended up coming out of the closet!
"Your girlfriend must be heartbroken," a student responded with a smile. That's when I realized what I had actually said in a bid to impress the young minds. It had only been four months since I had started learning Russian and I was still on the path to understanding the nuances of the language.
Despite making a fool out of myself that day, over the next few months I continued to speak Russian with courage, since I realized that Russian people are extremely tolerant of grammatical and other mistakes that a foreigner makes.
Living in a small town
I was fortunate enough to have a teacher who had almost 40 years of experience. Tamara Vasilevna Chikova is a legend in Yuzhno-Sakhalinsk. Last year she celebrated 50 years as a teacher of the Russian language.
When I moved to Russia, I could already read and write in Russian, but on day one of our evening lessons, she ripped my handwriting apart and told me we could only proceed once I improved my penmanship. So it was back to tracing alphabets!
Despite being a senior citizen, she was keen on using less traditional methods and our lessons were based on practical Russian usage, although she made sure that I did enough grammar exercises to last a lifetime.
My teacher's conventional and unconventional methods like supervised shopping trips to markets, made learning Russian a lot easier for me.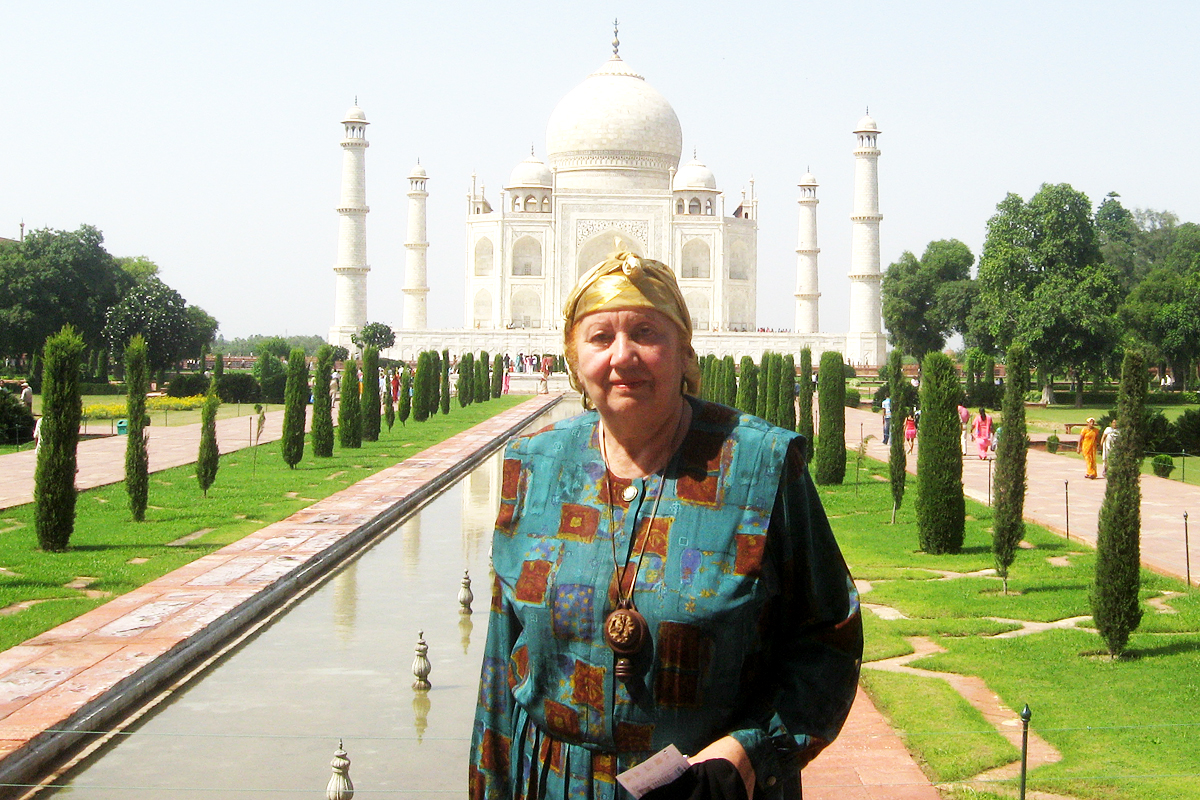 My Russian teacher Tamara Chikova on a visit to Agra, India. Personal archive
However, if there was one other reason that I could manage a decent Russian conversation in less than six months, it was because I lived in the Sakhalin Region, where very few people spoke English at the start of the oil and gas boom.
The first advice I would give a serious student of the Russian language is to head away from Moscow and St. Petersburg and enroll in a university in a smaller city in a Russian region.
By having no choice but to learn the language to survive in a social situation or just to go to a corner shop, it's not difficult to find motivation.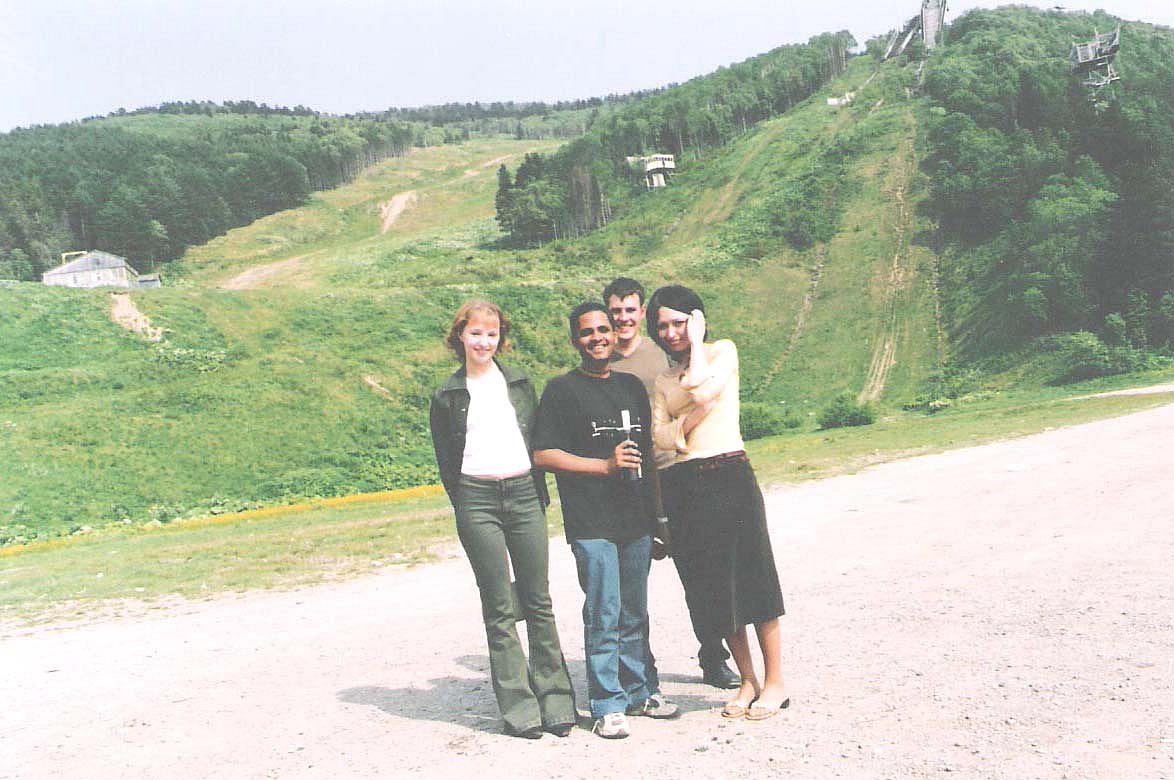 With university friends at the Gorniy Vozdukh ski resort in Yuzhno-Sakhalinsk. Personal archive
Older English movies
Hollywood films first started getting dubbed into Russian in the early 1990s. Unlike today when the dubbing is absolutely perfect, with the older films you can still softly hear the audio in English and a Russian voice then dubbing the dialogue. This was an enormous help for me, as I learned proper usage of Russian terms.
Try and find DVDs of films that were dubbed in the 1990s and chances are that you'll learn Russian a lot faster.
Matters of the heart
It's widely accepted that love is one of the greatest motivators to learn a new language. Having a Russian better half definitely helps speed up language fluency.
My efforts to learn the poetry of Alexander Pushkin and Boris Pasternak in Russian paid large dividends. One of the best ways to a impress a girl you're in love with is to learn Pushkin's beautiful poem – 'Ya vas lubil (I loved you).'
There's a wealth of material out on the Internet if you're looking for romantic phrases in Russian. Please make sure a Russian friend hears what you have to say before trying it out on a romantic interest.
I once heard an American man tell a Russian woman that she had "krassnaya glaza," only for her to respond that her eyes were green and not red. The gentleman mixed up "krassivaya (beautiful)" with "krasnaya (red)."
Hanging out with the guys
It's impossible to not learn a swear word or two when you have Russian drinking buddies. While alcohol brings out even more politically incorrect behavior in Russian men, it's a great chance for foreigners to really learn terms and words that would be considered inappropriate in polite society.
I couldn't understand why my friends so often uttered the mysterious word 'blyat,' which can be a substitute for several bad words in English depending on how you use it.
I taught a friend some other nasty Russian words that could come in handy if he felt road rage in Delhi. Months later, he called to tell me that the Russian words worsened a bad situation, as the opposing motorist was a medical graduate from Smolensk!