37 years ago: World's largest submarine, Akula, launched in Severodvinsk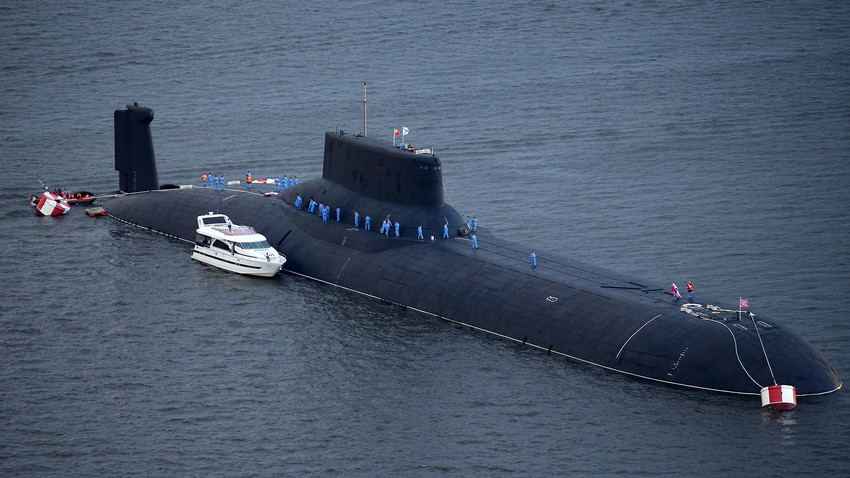 Russian Navy's TK-208 Dmitry Donskoy nuclear submarine arrives at the Leningrad Naval Base of the Russian Baltic Fleet in the town of Kronstadt on Kotlin Island.
Peter Kovalev/TASS
The Russian fleet still has three of the six Akula subs originally built.
The Akula (Shark) class nuclear submarine is a unique vessel. These submarines (of Project 941, or 'Typhoon,' according to NATO classification) are considered the largest in the world, with a length of 124 meters and the height of a nine-floor building.
The first Akula sub was developed at the Sevmash plant in 1976, and its launch was on Sept. 23, 1980. In total, from 1981 to 1989, six Akula submarines were launched and put into operation, and all have found a place in the Guinness Book of World Records.
The vessel's massive size was necessary so it could be equipped with non-standard sized ballistic missiles, which normal submarines couldn't carry.
The Russian fleet today has three of the six Akula subs originally built: the TK-17 Arkhangelsk, the TK-20 Severstal and the TK-208 Dmitry Donskoi, which, after upgrades between 1996 and 2002, is the most modern version of the Akula.
If using any of Russia Beyond's content, partly or in full, always provide an active hyperlink to the original material.