How did Russians and Germans make fun of each other during WWI?
Russian propagandists often depicted their WWI enemies as pathetic dwarfs, compared with huge mighty Russian warriors. The Germans, in turn, liked to show Russians as dirty wild-bearded barbarians.
A Russian soldier yanks German and Austrian soldiers by the ears like naughty children.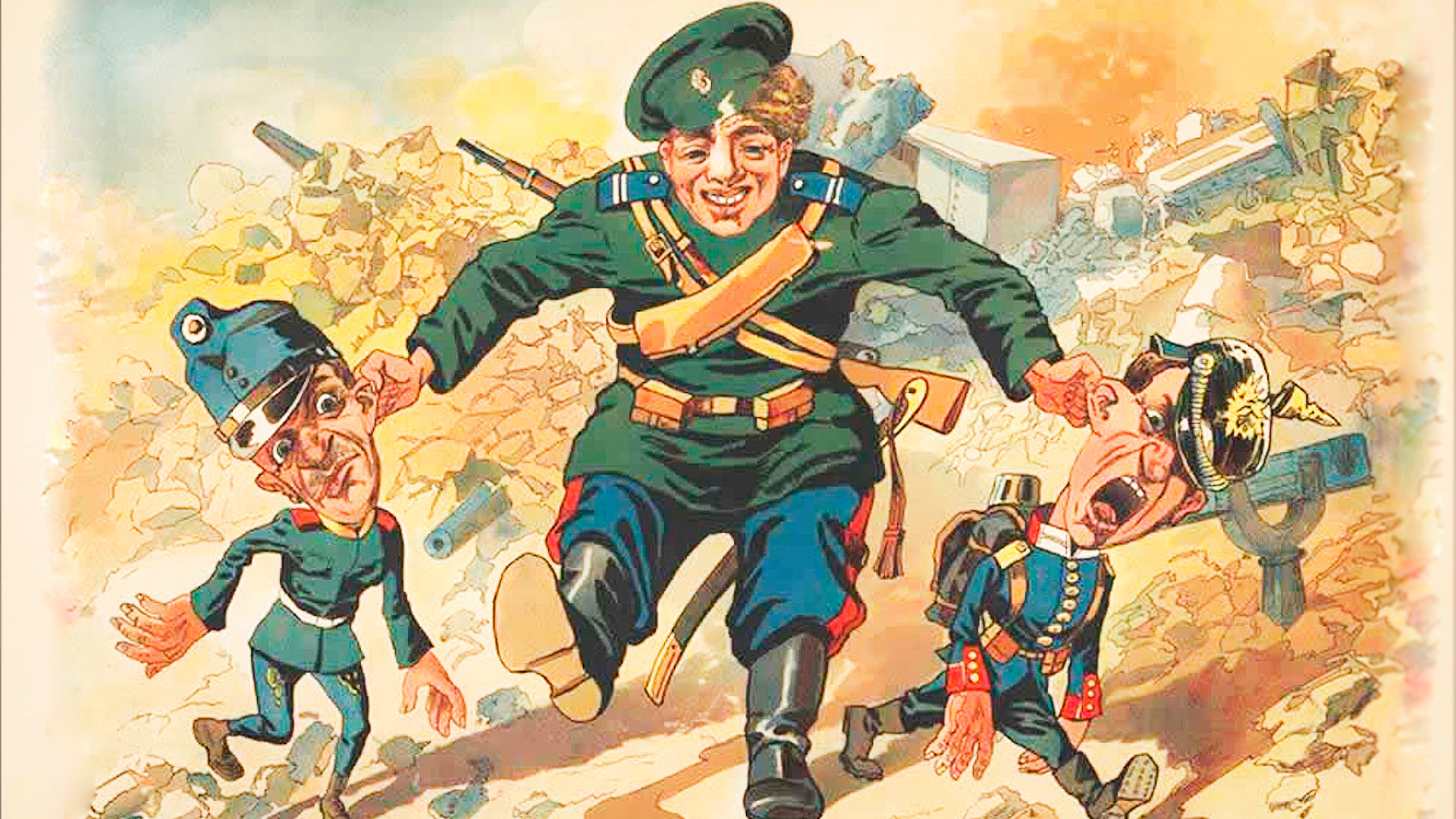 Russian soldiers always look like beggars, dressed in rags, with a drunken face.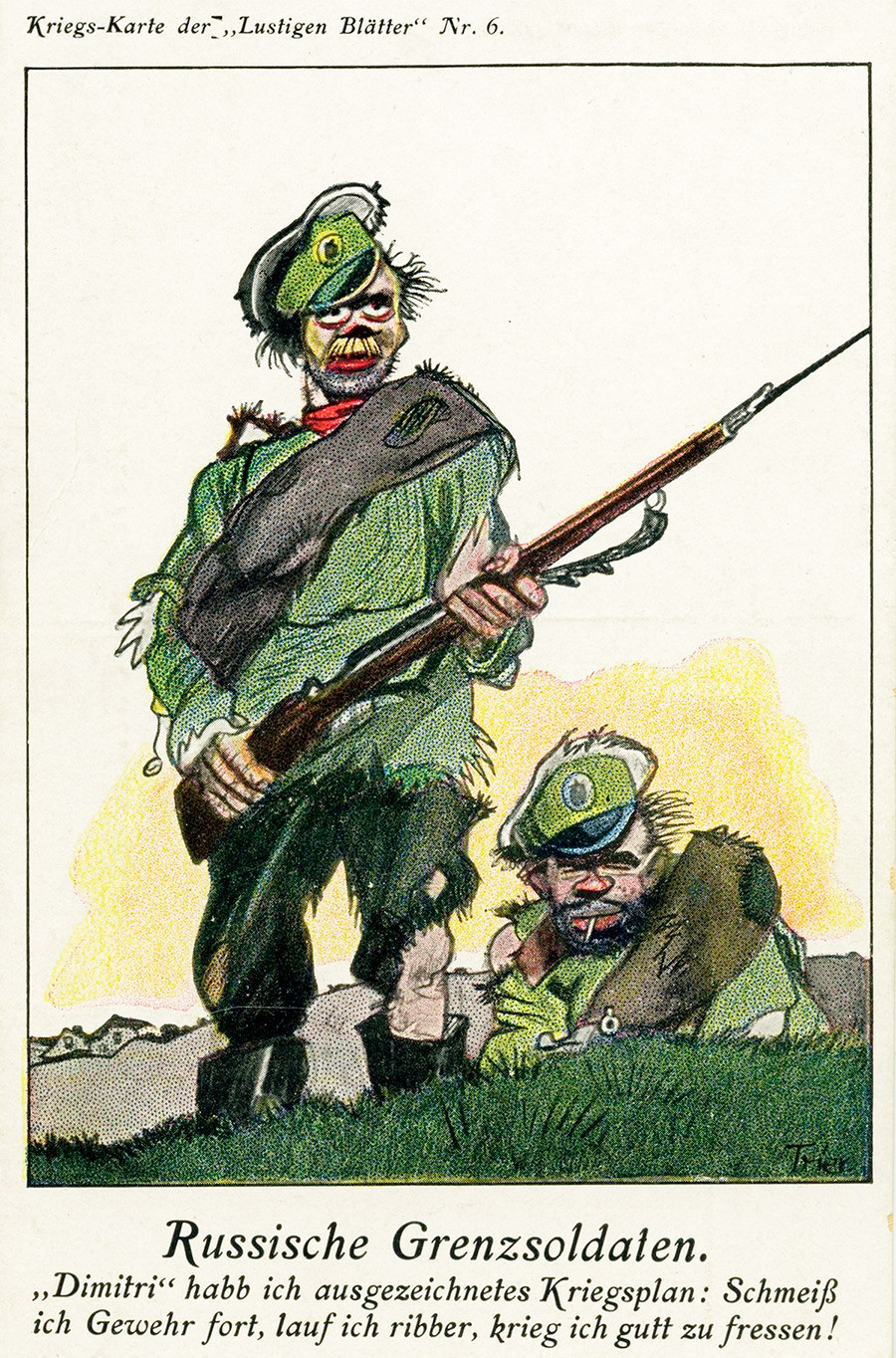 Public Domain
"I want to be Napoleon!" says German Emperor Wilhelm II. "Well, we will help" is the Russian answer.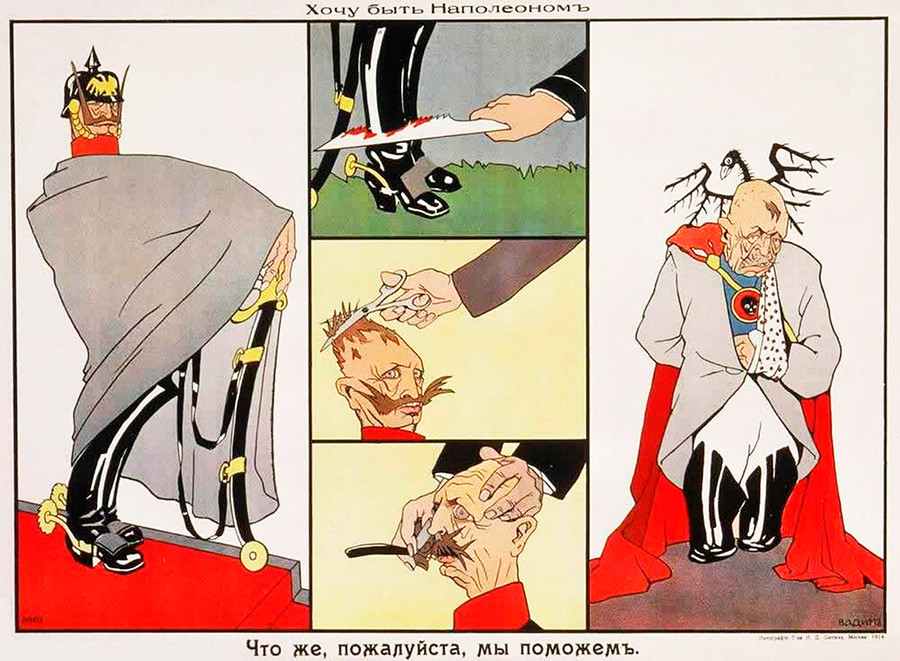 Public Domain
Mobilization à la russe: alcohol instead of soldiers.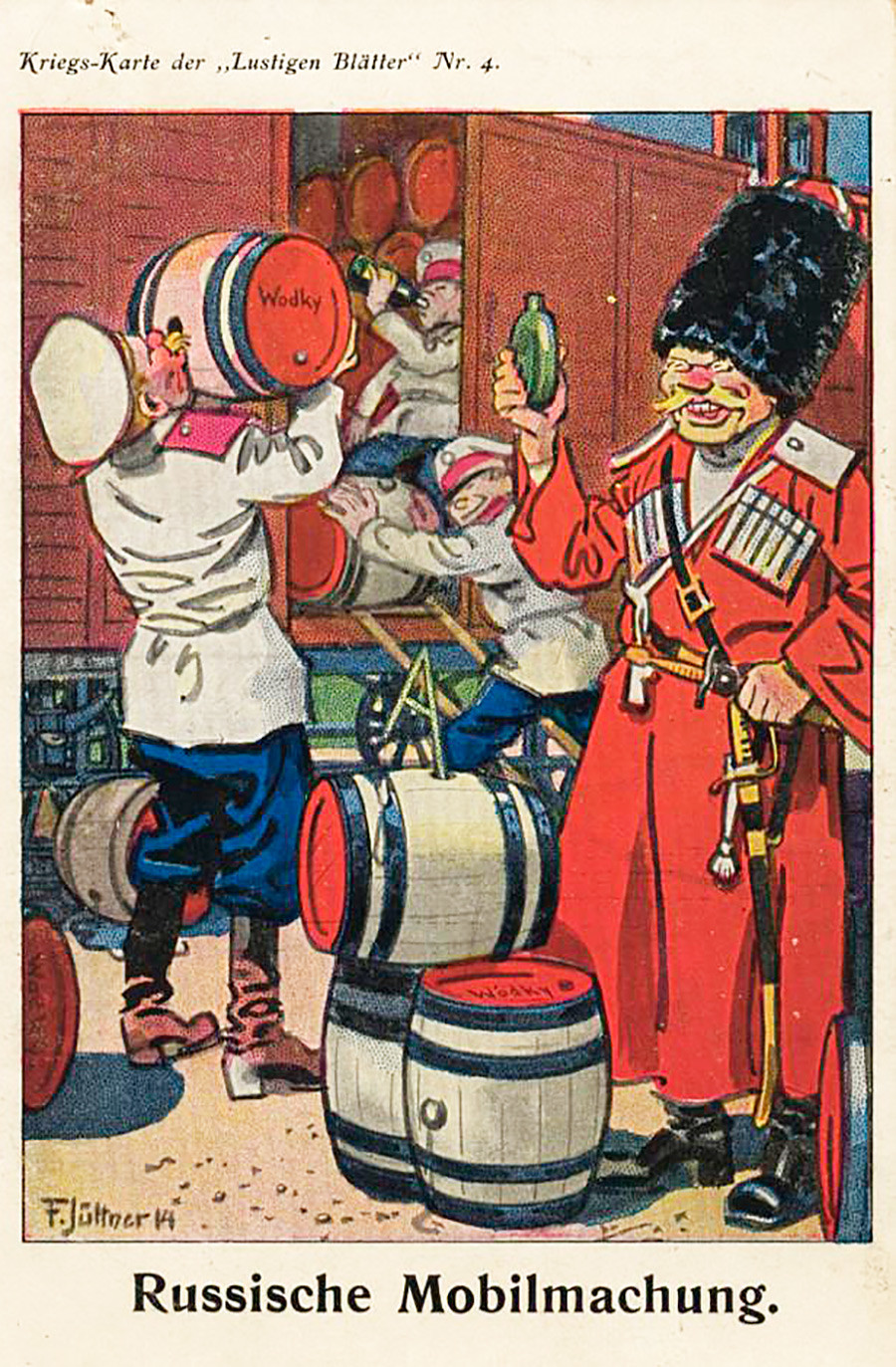 Public Domain
A Russian polar bear forces Wilhelm II and Franz Joseph I of Austria to seek refuge in a tree.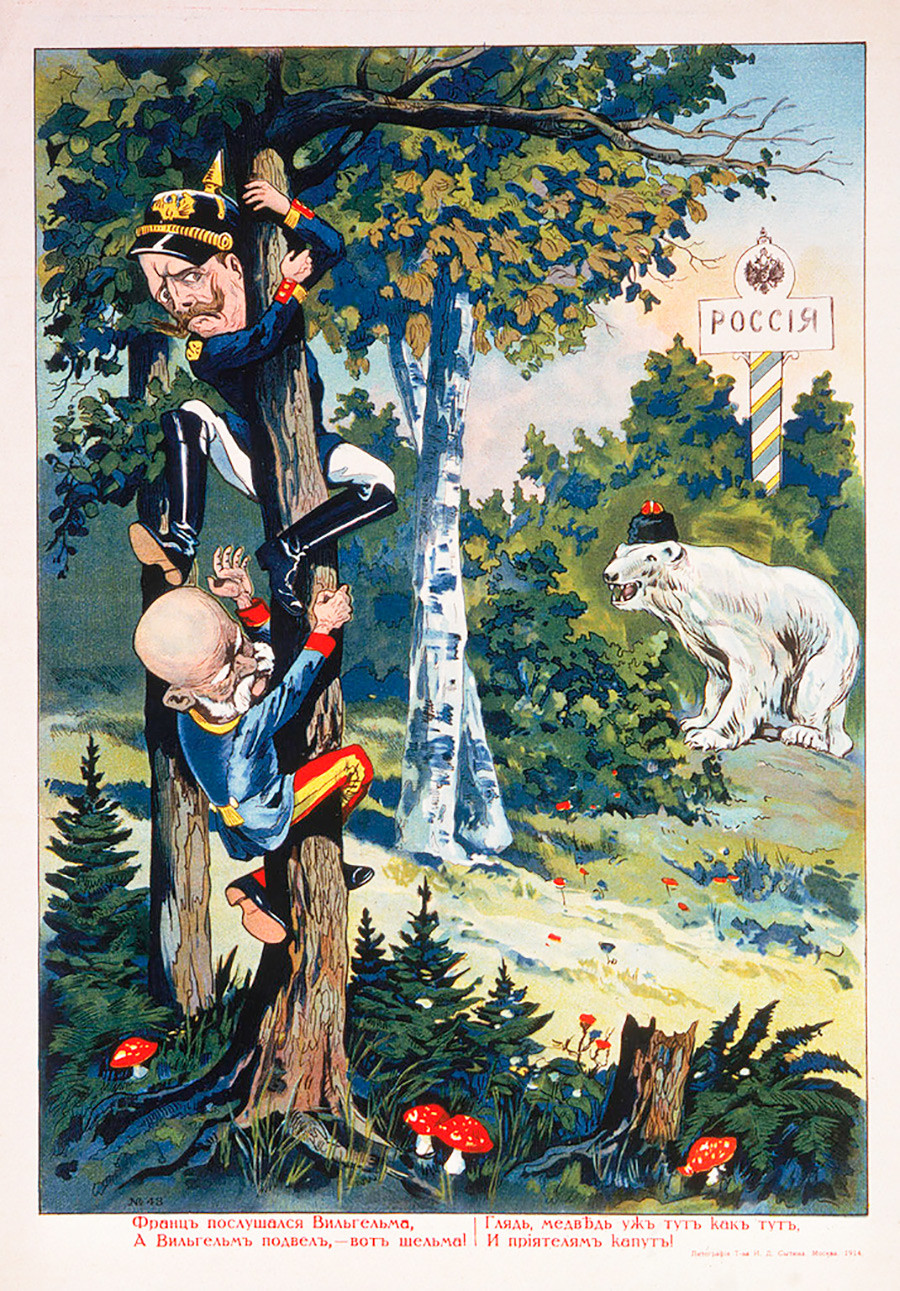 Public Domain
"Dear Fatherland, put your mind at rest" is the line from the German patriotic anthem, "Die Wacht am Rhein" (The Guard on the Rhine).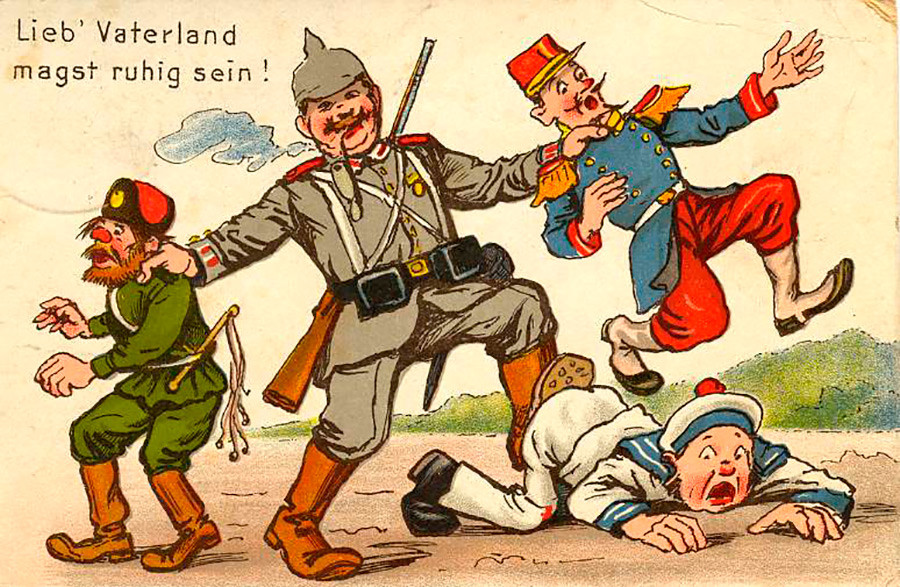 Public Domain
The German Emperor is terrified by a Don Cossack attack.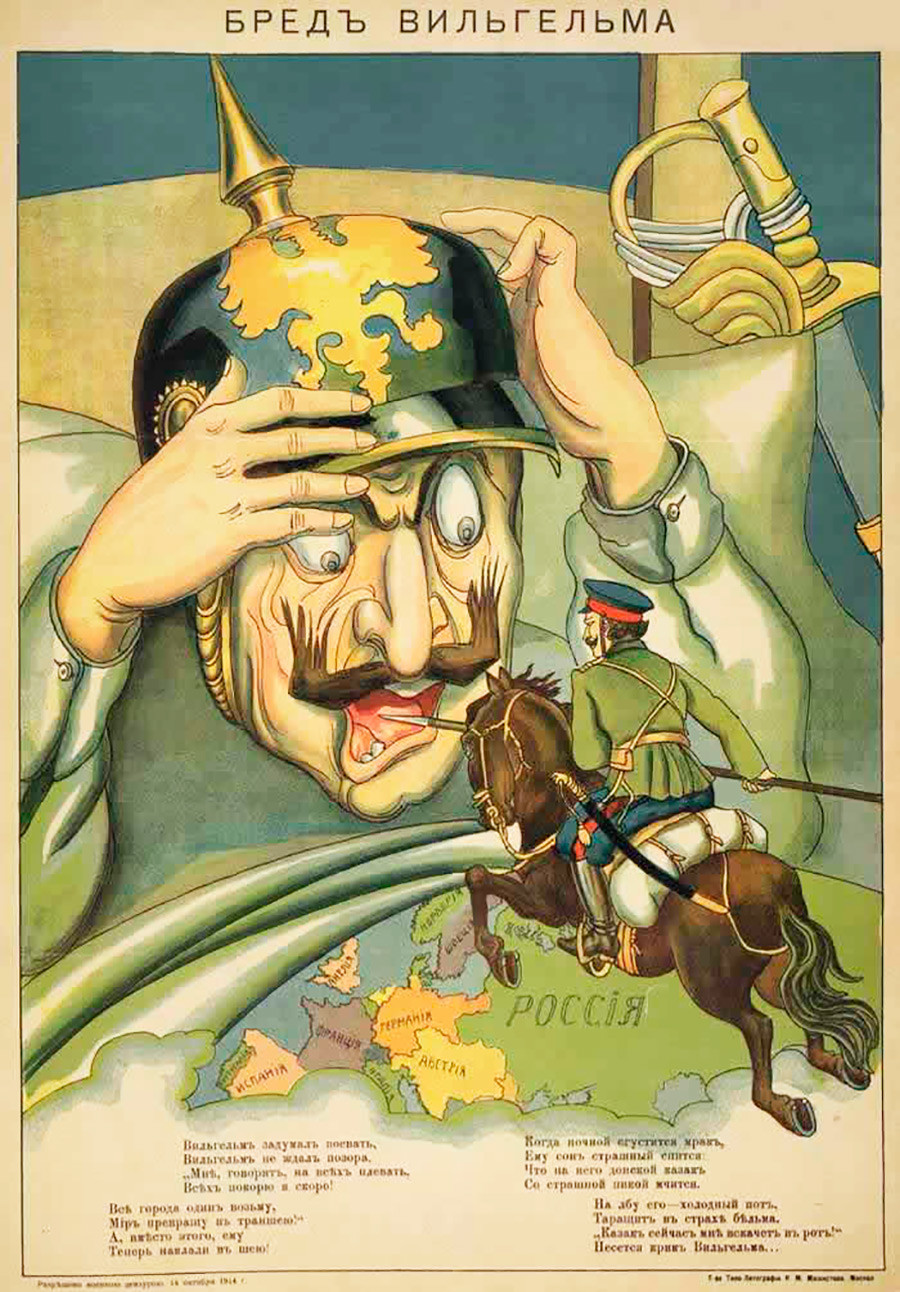 Public Domain
"Every shot — one Russian"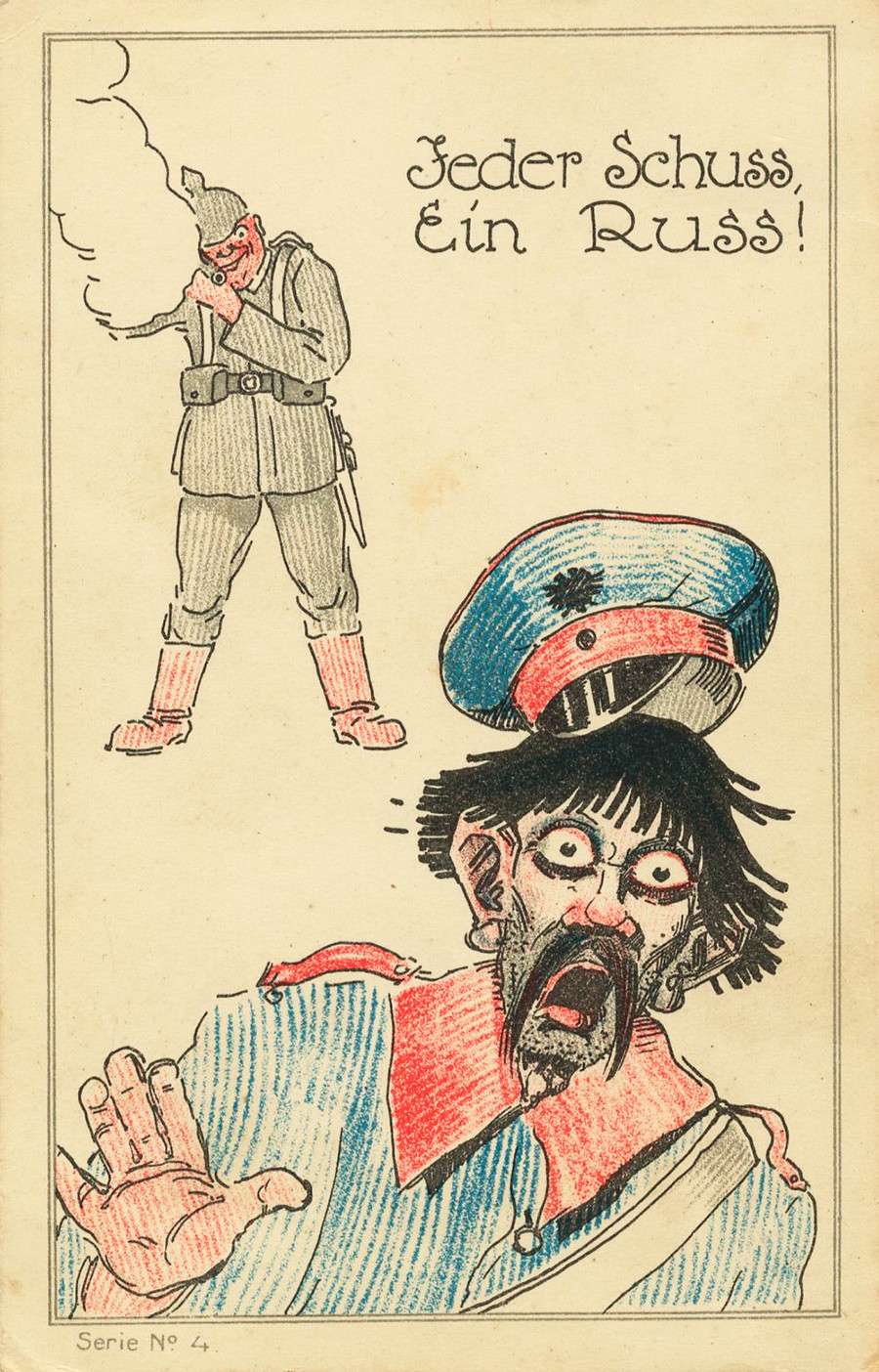 Public Domain
"Russia stands for the truth"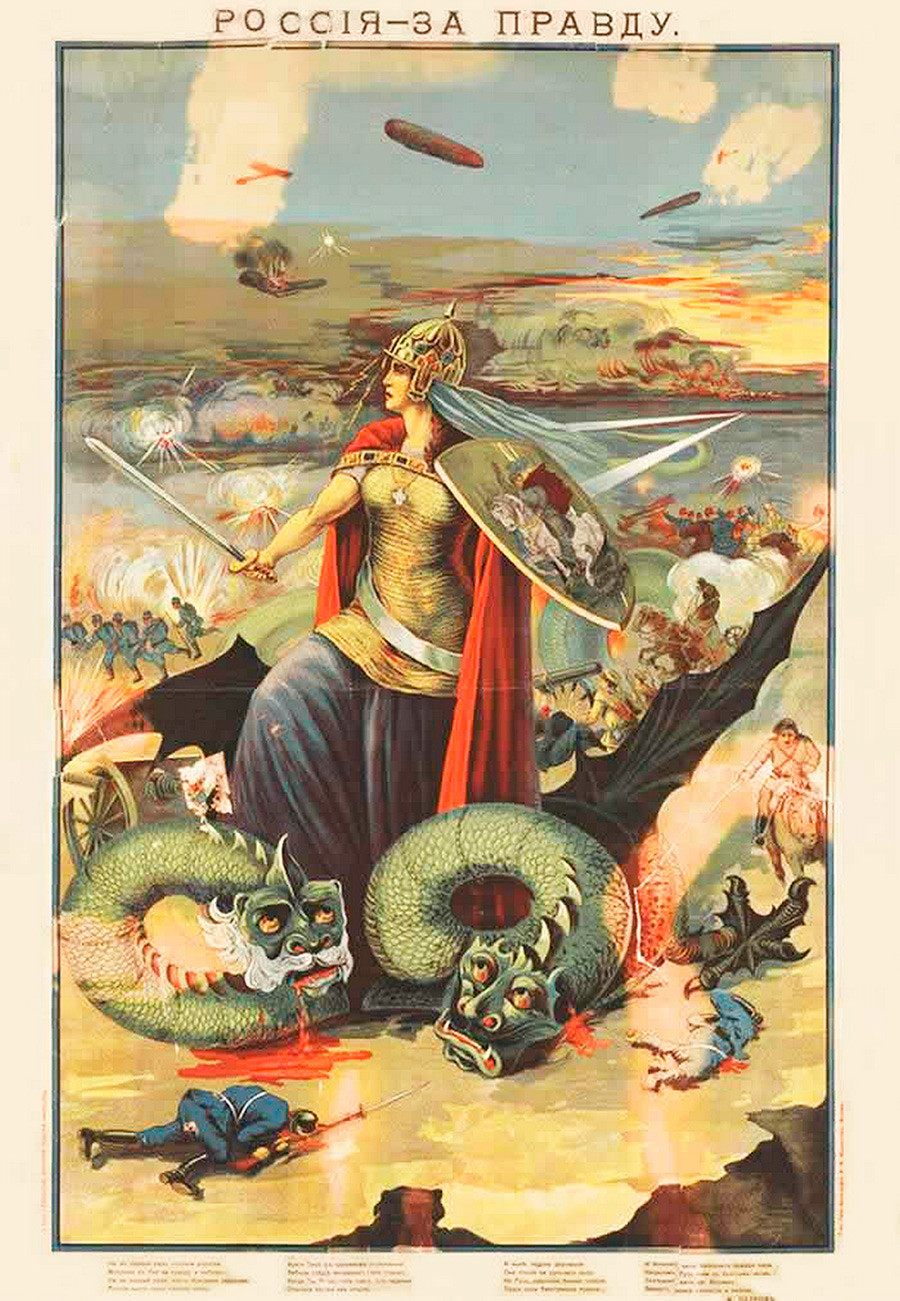 Public Domain
German and Austrian soldiers grapple with an eight-headed hydra.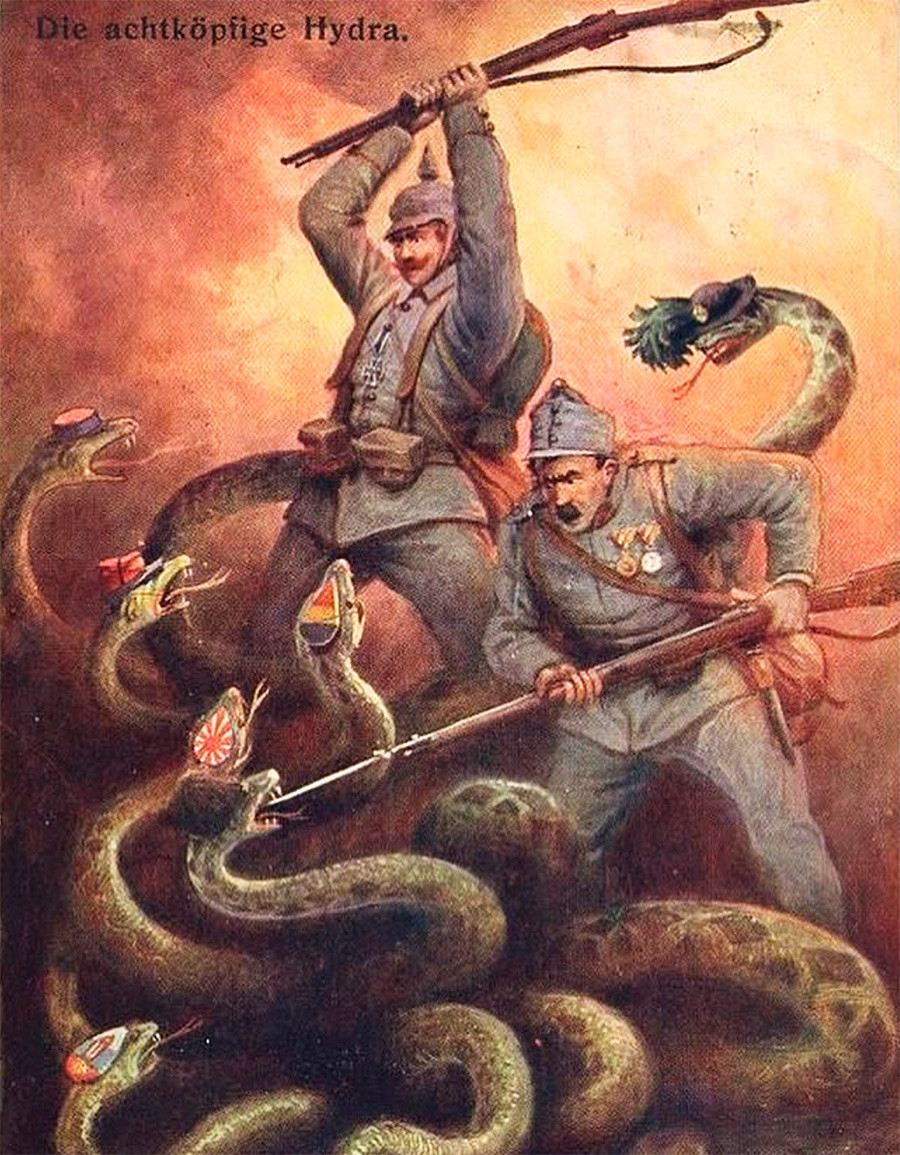 Public Domain
Bogatyr, legendary warrior of the Slavic folktales, beheads a three-headed dragon. The Austrian head is done; the German and Ottoman ones will shortly follow.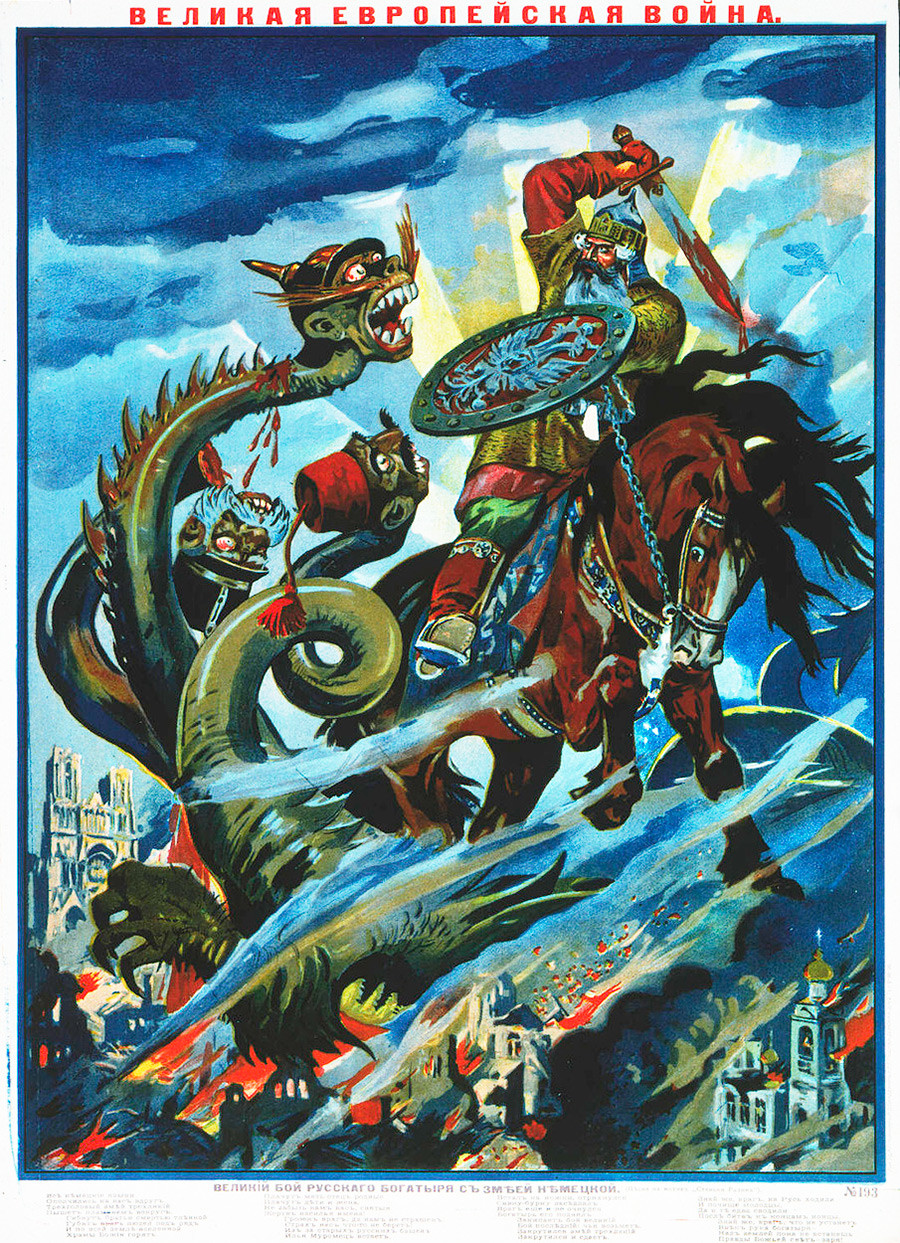 Public Domain
"For our menagerie": A Russian bear is captured for the Central Powers' animal collection. Crawling under the bear's paws is Russia's humiliated ally, Serbia.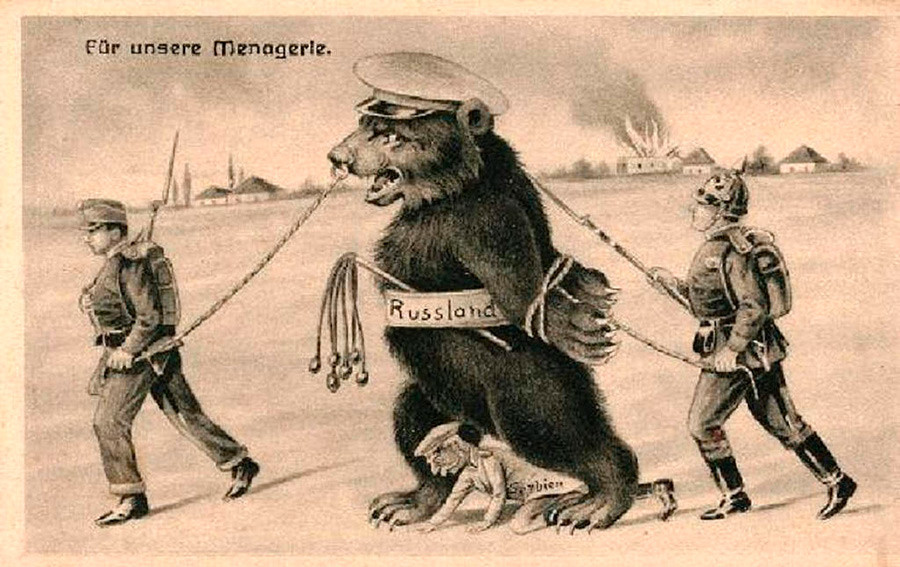 Public Domain
"Over the edge". By dragging the Ottoman Empire into the war with Russia, Germany and Austria in fact push it into the abyss.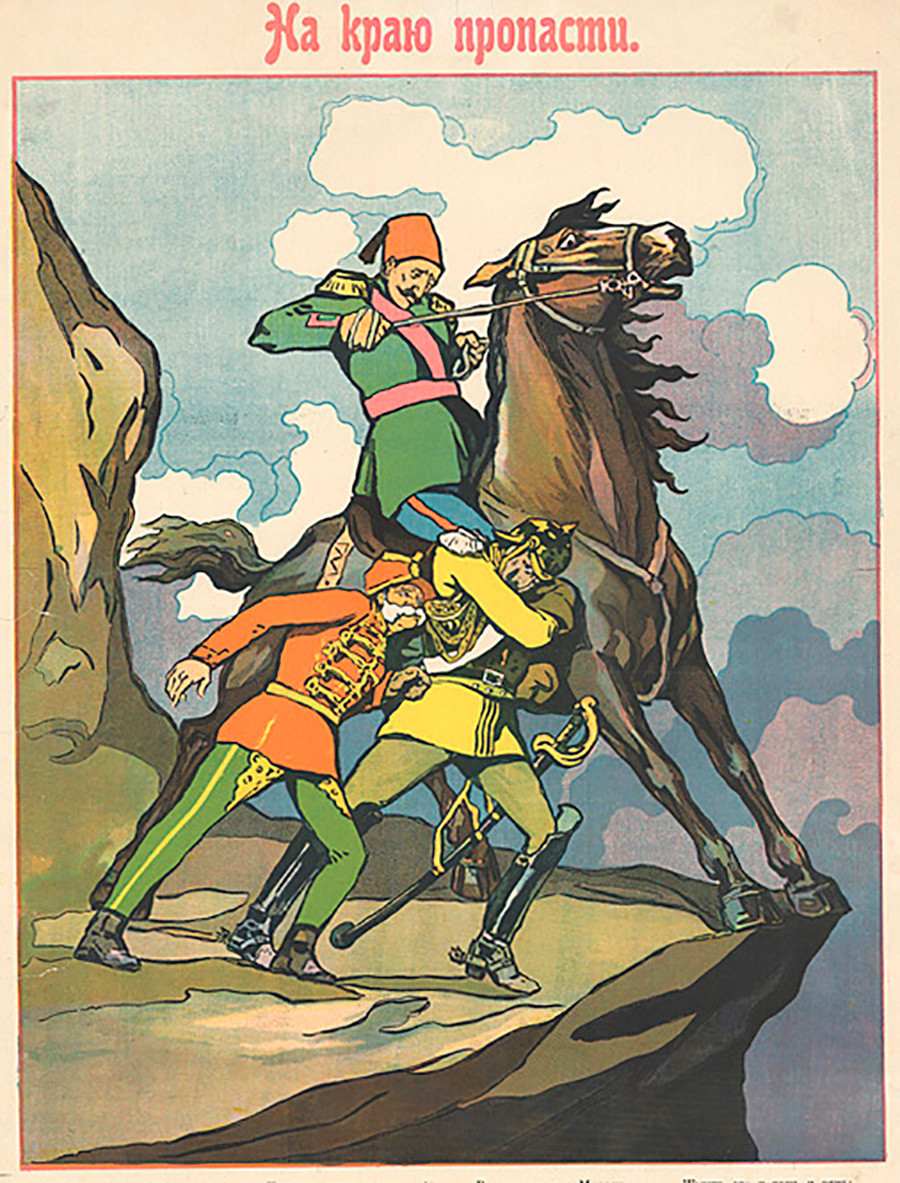 Public Domain
Each will get what they deserve. Belgium is already beaten, now its Russia's turn.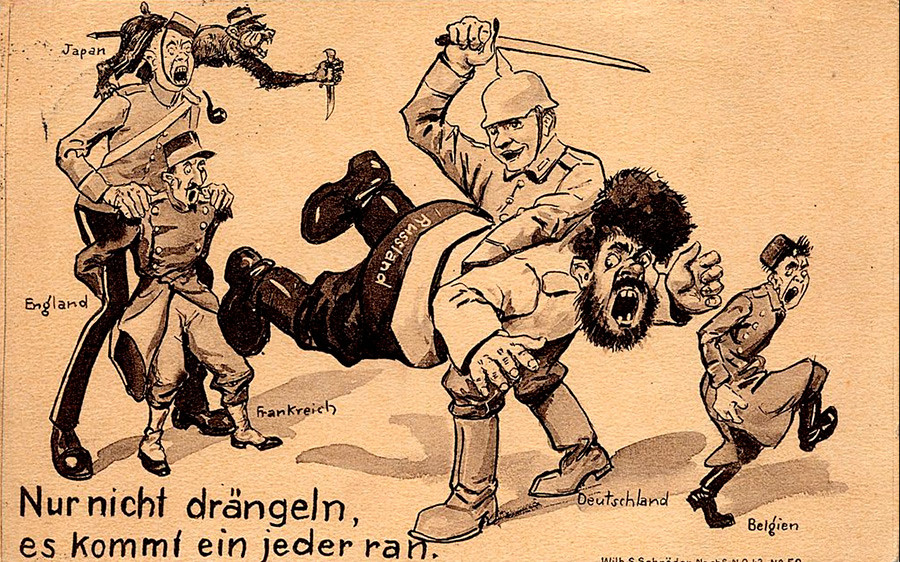 Public Domain
The German and Austrian leaders – these little dwarfs – will be flicked away like flies.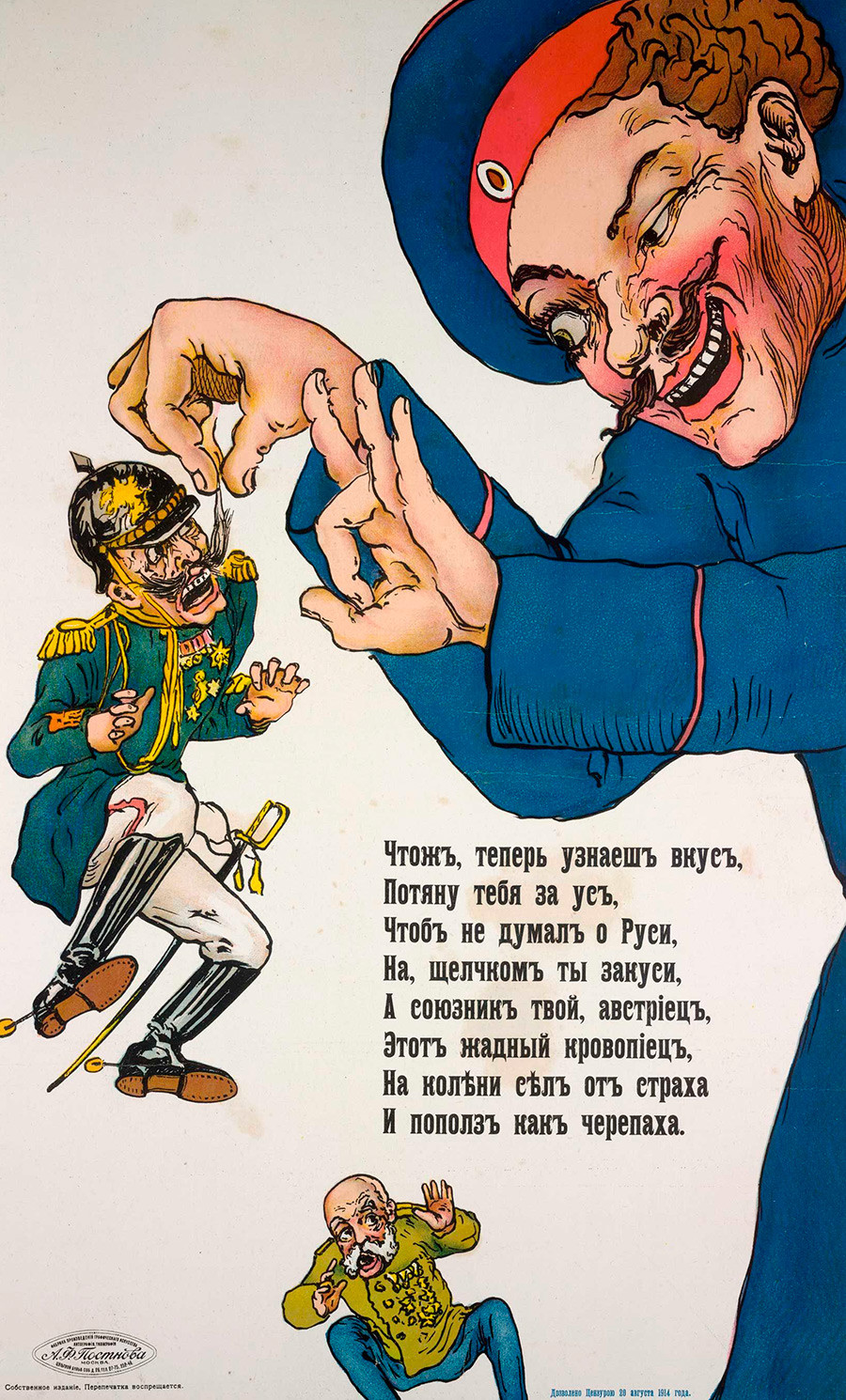 Public Domain
If using any of Russia Beyond's content, partly or in full, always provide an active hyperlink to the original material.