Gigantic automobiles of the USSR: 30 meters long with 24 wheels (PHOTOS)
The Soviet Union made some staggeringly enormous vehicles, showing that size really does matter—at least when it comes to construction projects and transporting missiles.
1. MAZ-530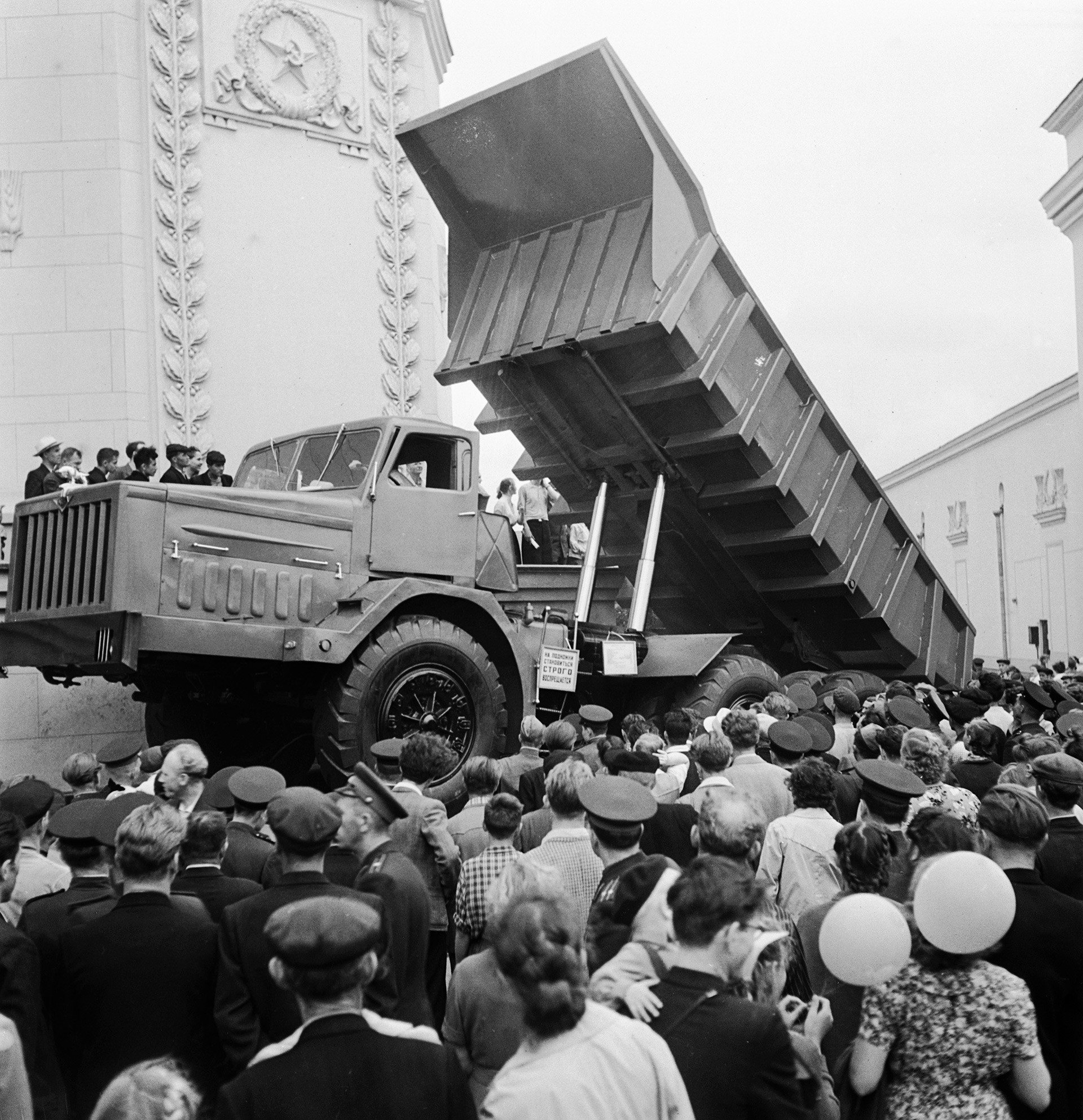 There were always a lot of construction projects going on in the Soviet Union, which created a need for heavy-duty dump trucks. One of the most widespread of these was the MAZ-525, which was produced by the Minsk Automobile Plant from the early 1950s and had a 25-ton carrying capacity. However, it soon became apparent that there was a demand for an even more powerful vehicle. In 1957, this led to the development of the MAZ-530, which had a payload capacity of 40 tons. In 1958, the truck won the Grand Prix at the World Industrial Exhibition in Brussels.
2. BelAZ-540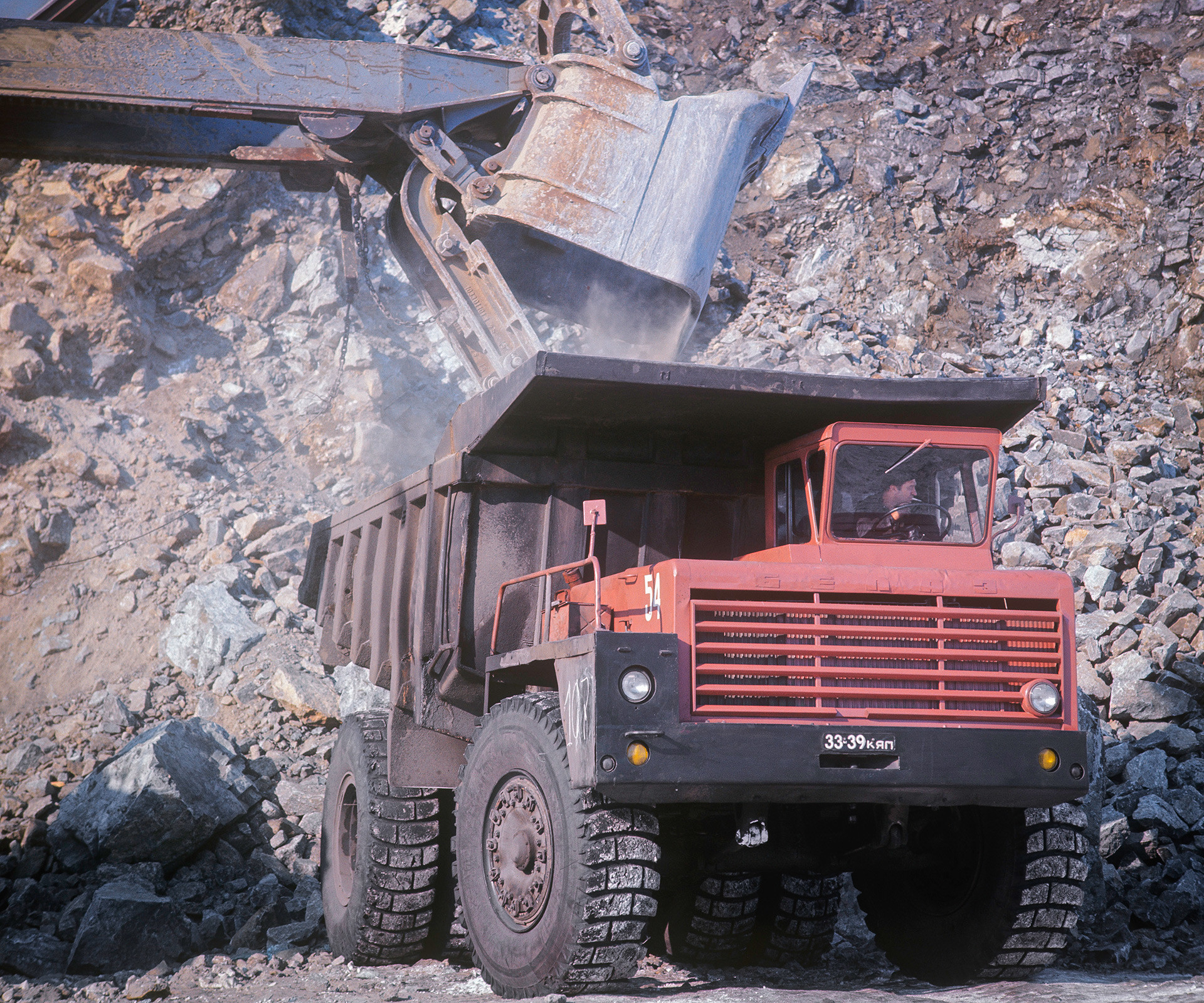 A. Lobov/Sputnik
But after extensive testing it became clear that the MAZ-530 was not very practical since it had difficulty turning in sandpits. And so a new truck meant to replace the MAZ-525 and MAZ-530 was developed at the BelAZ plant, set up by Soviet authorities not far from Minsk in the town of Zhodino. The new model was called BelAZ-540 and proved to be a success. A prototype version of the truck can be seen in the popular Soviet comedy Queen of the Gas Station (1962). Although its payload capacity was not particularly impressive—a mere 27 tons—the truck was convenient for working in sandpits and remained in use for decades.
3. BelAZ 75501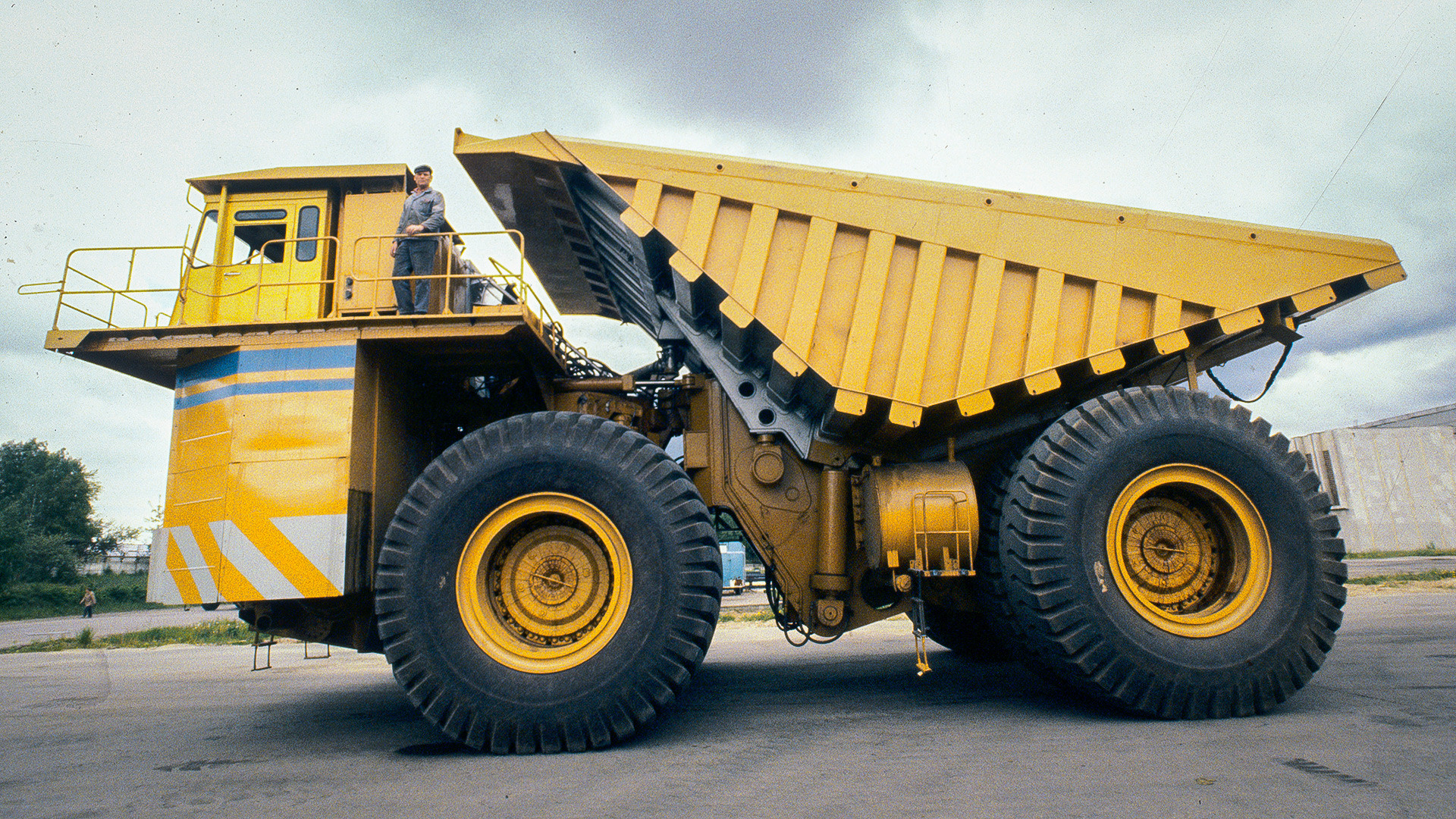 Ivanov/Sputnik
One of the next developments of the plant in Belarus was the biggest truck produced in the USSR: the BelAZ 75501. It had a payload capacity of 280 tons—more than 10 times greater than the two previous vehicles. It was developed in the cooperation with the Japanese company Komatsu. For the first time in the USSR, the truck was equipped with rear cameras and an electronic system for monitoring loading. This behemoth's engine had 3150 horsepower and was produced by a plant near Moscow.
4. NAMI-058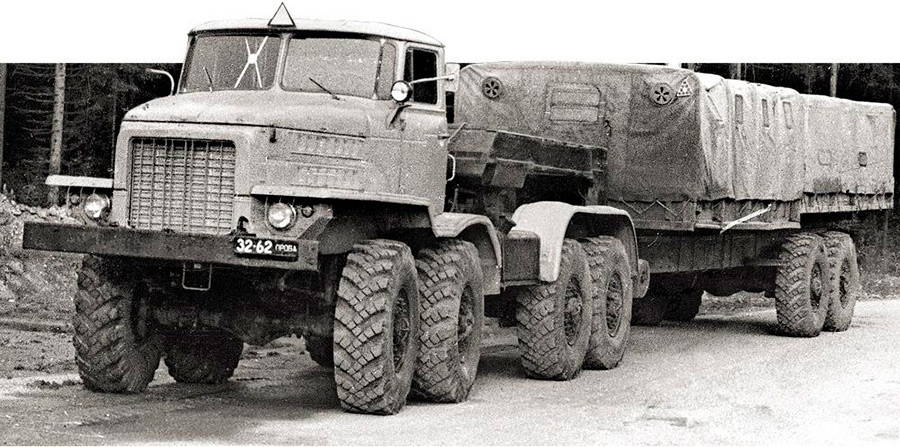 Enter the transporter, an entirely different—but naturally huge—type of Soviet vehicle. It was officially developed for needs related to national economic development, but in fact its main purpose was to transport large ballistic missile parts. It was designed in the 1960s by a Moscow-based research institute called NAMI. It was 17 meters long, could carry up to 25 tons and all 12 of its wheels had high traction. It also had a fairly respectable top speed of 45 km per hour. But still, government experts decided that it was too complex to produce and so it never got past the experimental stage.
5. MAZ-7907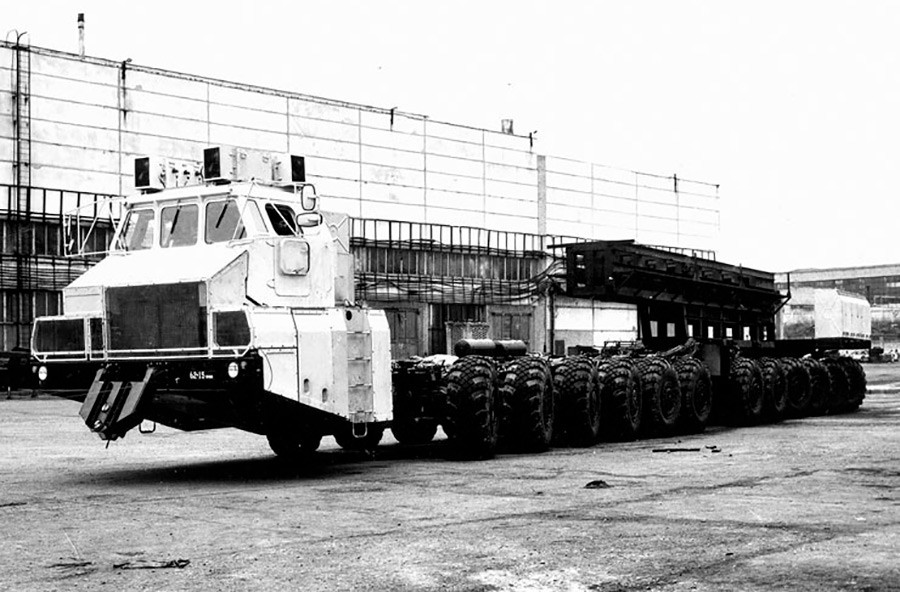 In the 1980s, an even a bigger model was developed to transport huge missiles: the MAZ-7907. It had 24 wheels, was almost 23 meters long and was intended to carry a new missile weighing 105 tons. For good measure, they gave it a payload capacity of 150 tons and made it capable of carrying loads up to 28 meters in length. It was the world's only automobile with 24 traction wheels. Its steering radius was mere 27 meters, which was remarkable for a vehicle this long. This feat was achieved by incorporating wheels that could turn simultaneously in different directions. Just two models were produced though since a number of missile development programs were stopped at the end of the Cold War.
6. MZKT-79221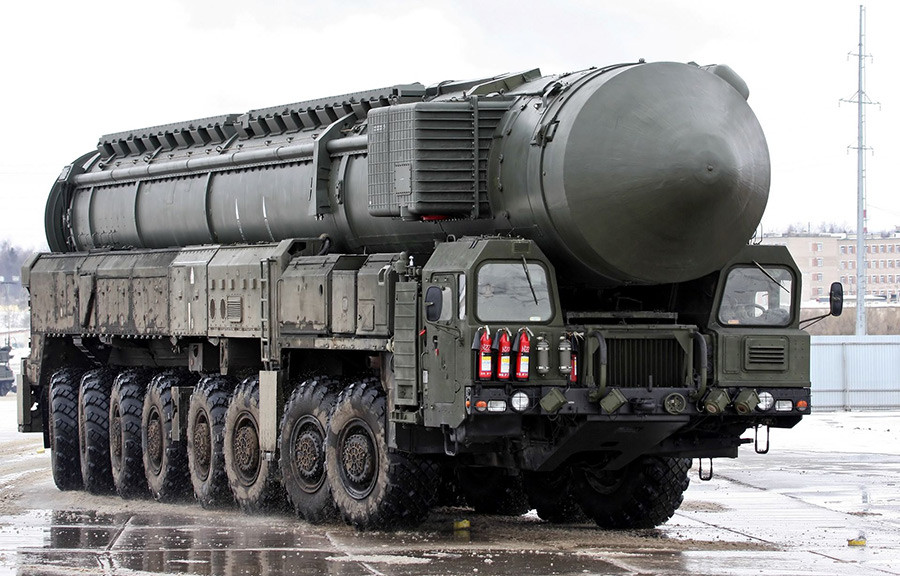 Vitaly V. Kuzmin
All the expertise developed while designing these previous models was applied to the MZKT-79221 transporter-erector-launcher for Topol-M ballistic missiles. The MAZ plant worked with the Yaroslavl Motor Plant, which supplied diesel engines, to produce this versatile vehicle with a payload capacity of 80 tons.
Look here at the favorite rides of Russian leaders, from Nicholas II to Putin
If using any of Russia Beyond's content, partly or in full, always provide an active hyperlink to the original material.