What means of transport does Putin have at his disposal?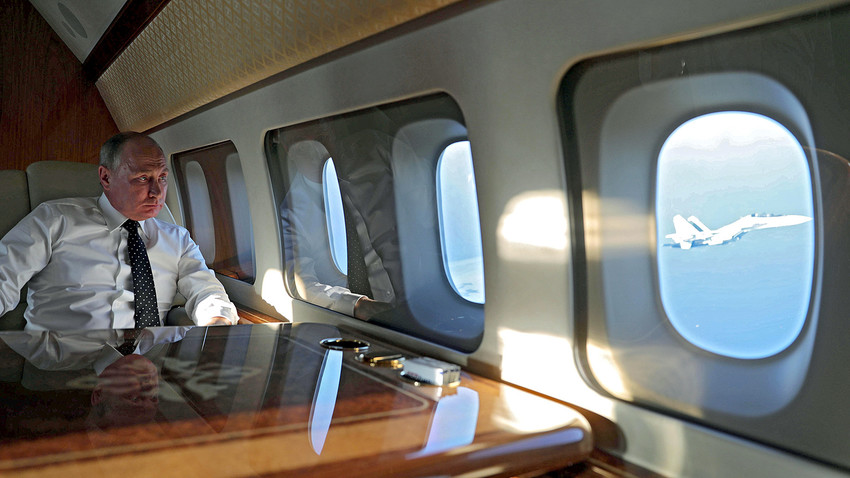 Vladimir Putin aboard the presidential plane during a flight to the Khmeimim Air Base in Syria.
Michael Klimentyev/Sputnik
The Property Management Directorate of the Presidential Administration controls an impressive fleet: Air Force One, helicopters, limos, yachts, steamers, motorboats and even a catamaran.
Airplanes and VIP helicopters
An extremely busy schedule and Moscow's severe traffic jams have forced Vladimir Putin to choose a helicopter over a car. When travelling in Moscow, the president uses only a specially modified Russian Mi-8 helicopter, which can be better described as a flying office: inside there is a huge plasma screen, leather fittings and a lot of equipment - from a computer and a coffee machine to a refrigerator.
For longer distances, the president uses a modified version of the passenger Il-96, which has been in service as the main presidential aircraft since 1996. In his memoirs, former head of the presidential security service Alexander Korzhakov mentioned the "amazing interior" of the cabin, designed in Russia but made in Switzerland. "Aboard the new aircraft, one could work and live no less comfortably than in the Kremlin," he recalled. In 2013, two new Ils were purchased at a cost of 5.2 billion rubles ($88.5 million) each.
The president's aircraft fleet also includes a Russian-made Tu-214, a Sukhoi SuperJet 100, as well as Falcon and Airbus A319 business jets.
The Kremlin's Property Management Directorate refuses to reveal details of the interiors of presidential aircraft to the public, and denies rumors of their ostentatious luxury. Inside, says its former head Korzhakov, there are "no precious stones or luxury toiletries". There is a work area, a recreation area, radio contact with any government department, conference-call facilities and "control points" (for commanding the nuclear forces). In the SuperJet, there is a living room, a bedroom, a shower and a bathroom. According to official records, in 2016 the presidential fleet of aircraft numbered 37 airplanes and 18 helicopters. It is worth noting that these aircraft are used not just by the president but also by other senior officials, including the prime minister, the two parliamentary speakers, senior judges and security officials.
Cars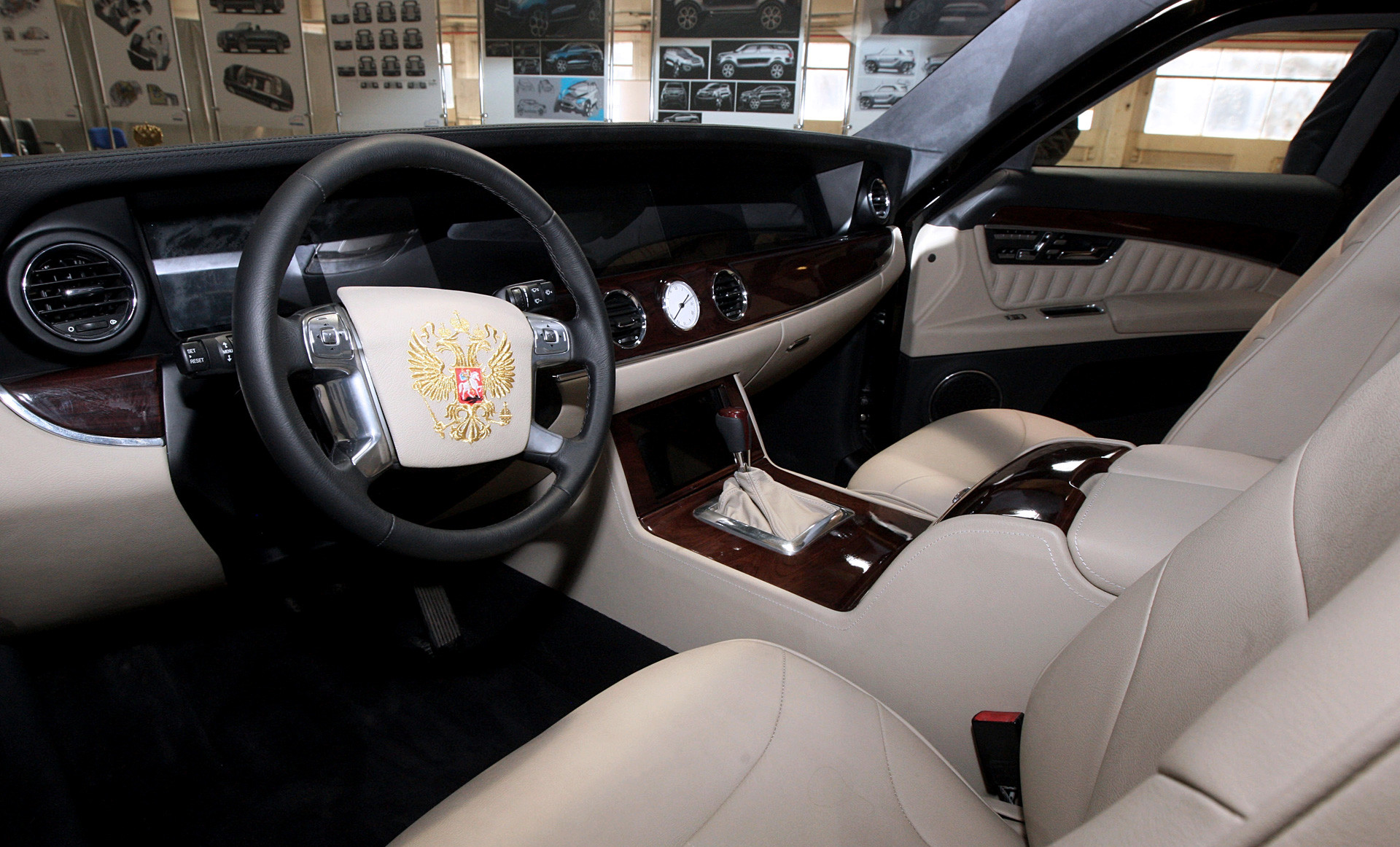 Inside a car designed under the project "Cortege"
Sergey Subbotin/Sputnik
In early 2018, the Russian president is expected to start using a Russian-made limo of the Kortezh project. So far, Putin has been using Mercedes-Benz S600 Pullman cars: there are 11 of these vehicles on the Kremlin register, including several made in 1996-2000. That is because the Russian car industry simply did not then make specialized armored vehicles guaranteeing a sufficient degree of protection.
Putin also has a private collection of vehicles, which does not get much media coverage and which he seldom uses in public. It consists of vintage, mostly Soviet-made, cars, which are stored in the garage of his Moscow Region residence of Novo-Ogarevo. These include a 1956 Volga, a 1972 Zaporozhets made in Ukraine and a 1970 Zhiguli.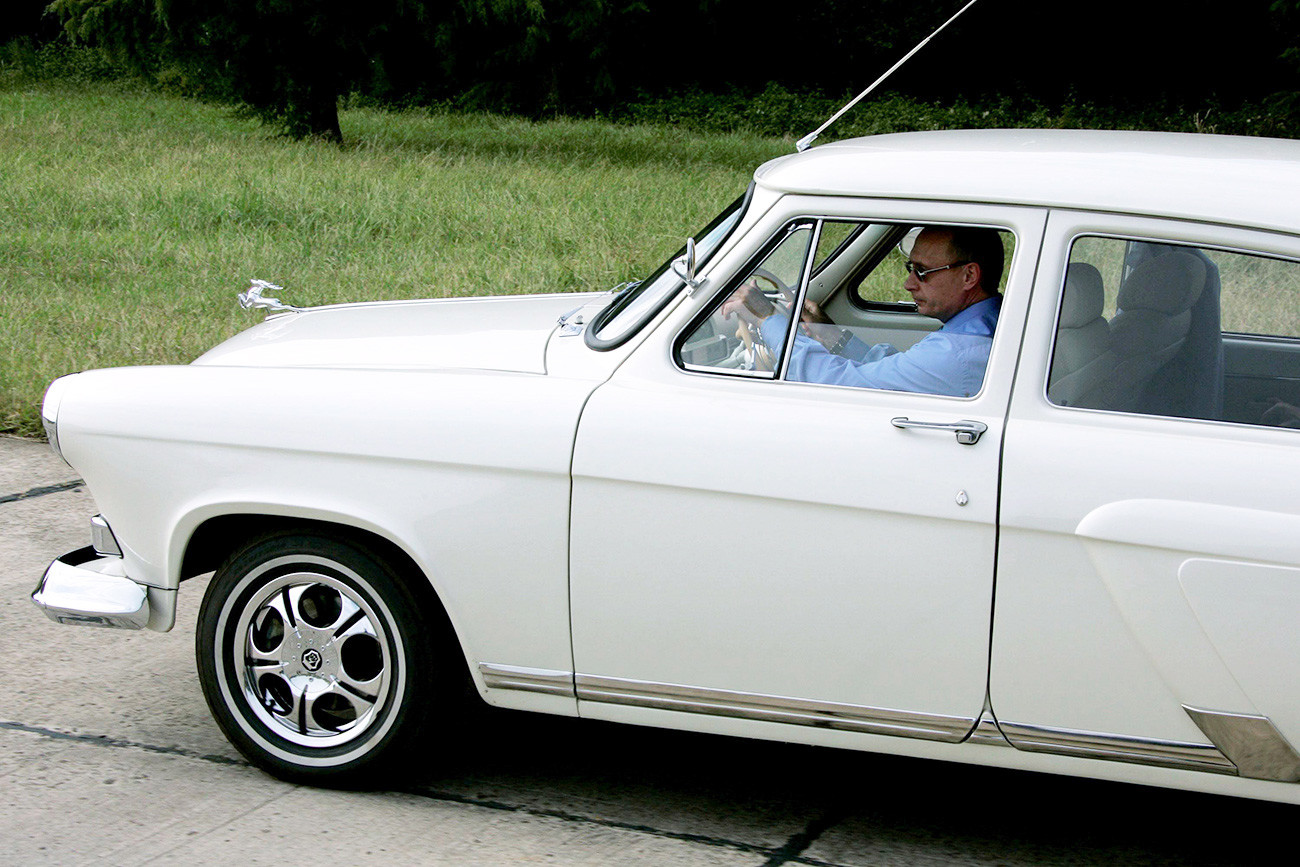 Vladimir Putin drives a GAZ-21 "Volga" 1956
Vladimir Rodionov/Sputnik
The president's yachts
Putin also has at his disposal two yachts, three steamers, seven motorboats and a catamaran. Furthermore, all these vessels (except for the presidential yacht Chaika) can be rented by members of the public from the Rus holiday resort run by the Kremlin Property Management Directorate.
The Turkish six-cabin yacht Chaika (which in Russian means seagull) with a spa-pool and a gym was bought second-hand. According to official records, it was purchased in 2011 for 1.5 billion rubles ($25.5 million) in order "to save budget funds" to replace the diesel yacht Kavkaz, which was built in the early 1980s. "The moment the diesel engine was started, the deck was enveloped in clouds of a nasty poisonous smoke. Disgusting exhausts from diesel engines! To say nothing of the noise and all the rest of it," Korzhakov recalled.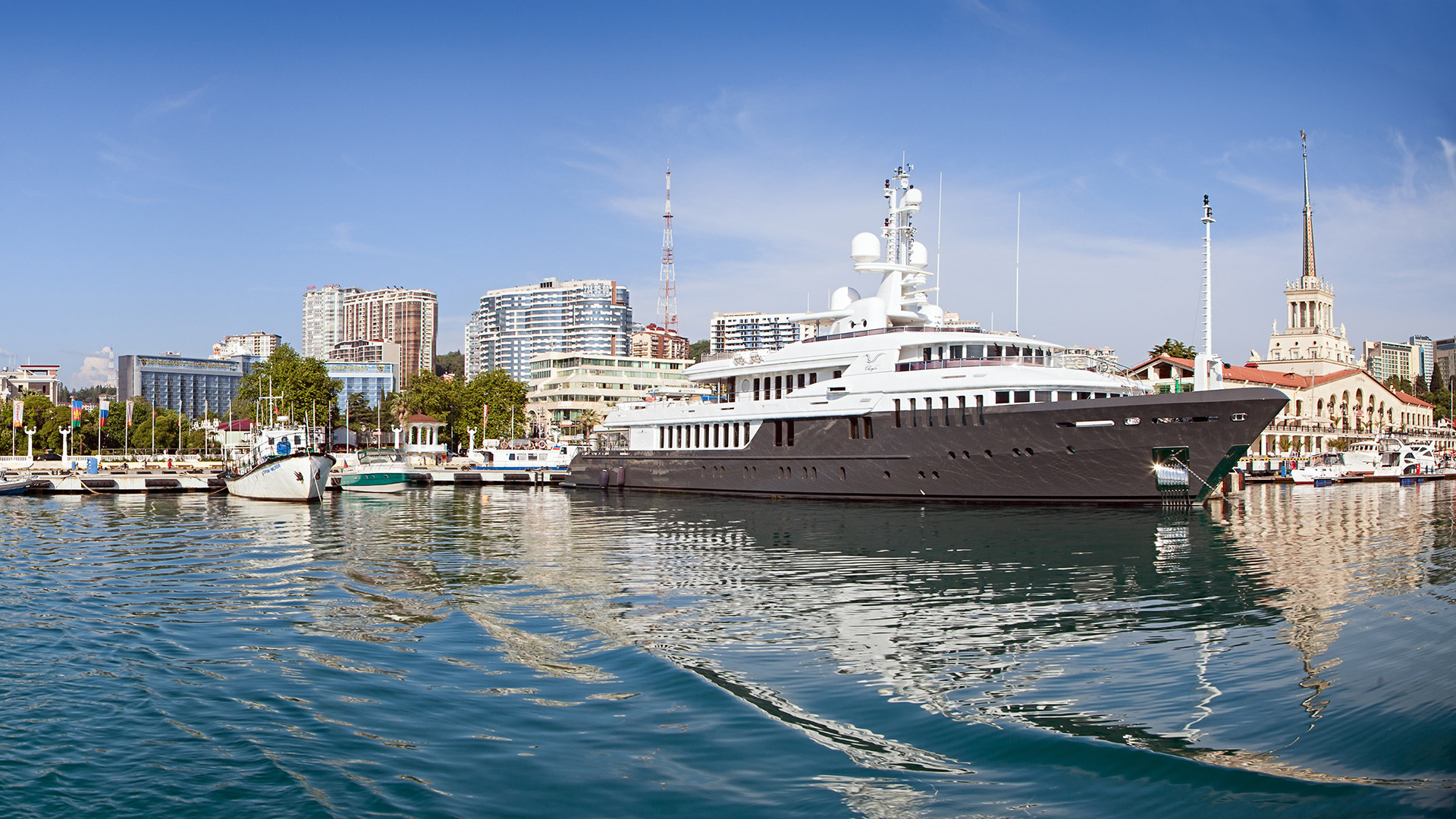 Presidential yacht Chaika
Legion Media
Another vessel is an Italian-made Azimut 38 motor yacht, brought for 20 million rubles ($340,000). With its teak floors and leather and stained oak interiors, it costs 10,000 rubles ($170) an hour to rent.
Putin and his motorcycles
In 2010, Putin presented himself in yet another image, that of a biker. Serving as prime minister at the time, he headed a convoy of bikers riding Harley-Davidson Lehman Trikes in Sevastopol, and seven years later, he mentioned in passing that he has a Kawasaki motorcycle, which, however, he "prefers not to ride". After that, Kremlin spokesman Dmitry Peskov was at pains to debunk the myth that Putin was a biker, insisting that the president has no motorcycles in his private collection.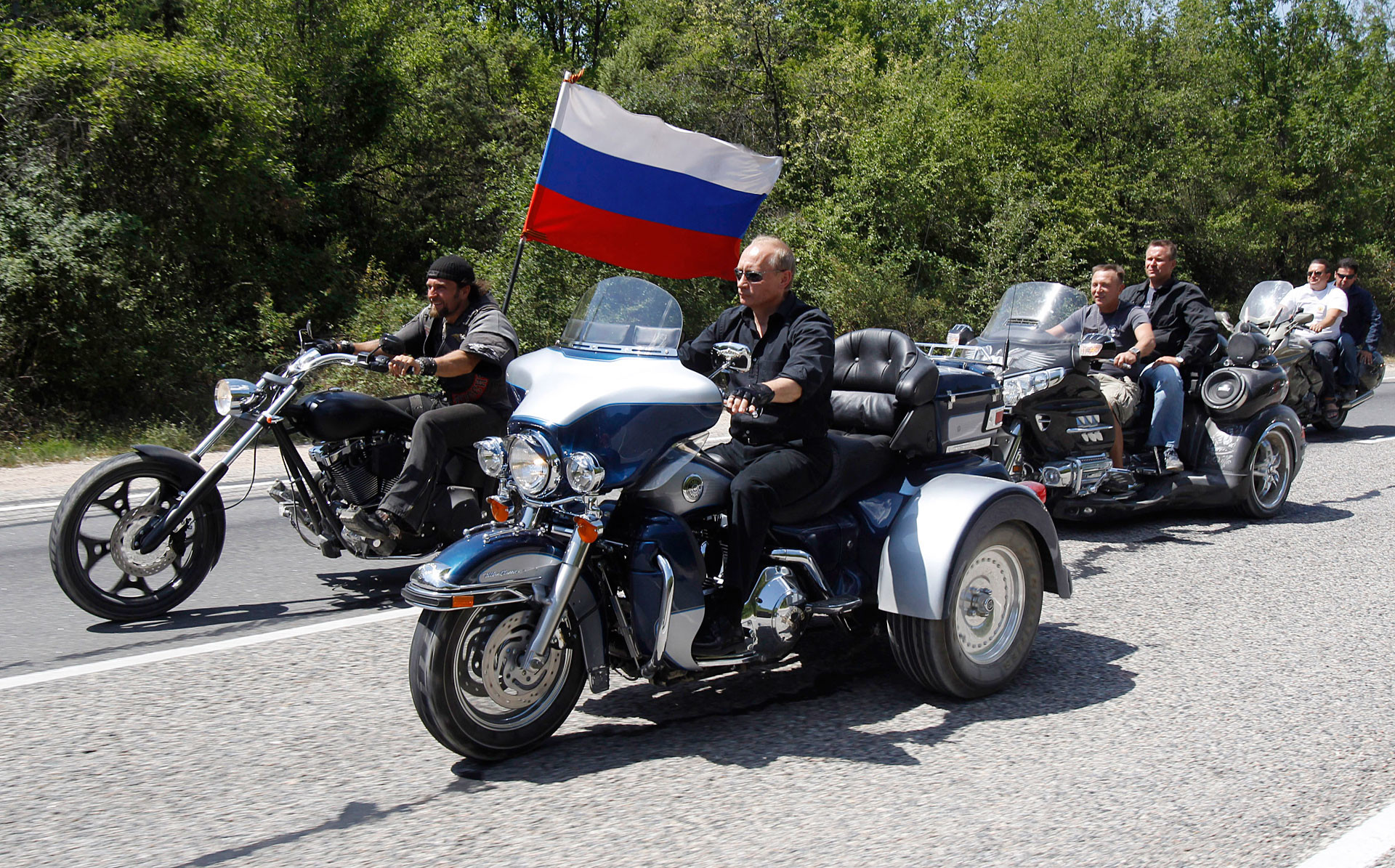 Vladimir Putin rides a Harley Davidson Lehman Trike as he arrives for a meeting with Russian and Ukrainian bikers.
Reuters
Peskov said: "The special-purpose garage [a structural unit of the Federal Protection Service] has several motorcycles of this make. On a couple of occasions, Putin even tried to ride a motorcycle. But, of course, the president does not have a motorcycle for his personal use and does not ride a motorcycle."
The president's guard use the motorcycles, while he himself occasionally comes to see them.
By the way the Russian leader often keeps the public at arms length but he is sometimes seen with the rest of us mortals. Here's where President Vladimir Putin likes to hang out.
If using any of Russia Beyond's content, partly or in full, always provide an active hyperlink to the original material.