These 2 Nazi Field Marshals SURVIVED capture by the Soviets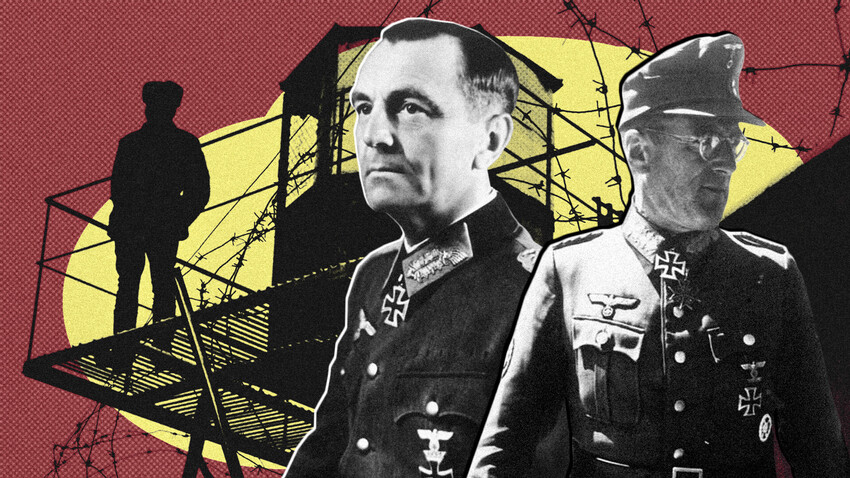 Friedrich Paulus and Ferdinand Schörner
Kira Lisitskaya (Photo: Bundesarchiv; Sergey Smolsky/TASS)
During World War 2, only three Nazi Field Marshals were captured by the Soviet Union. One – Ewald von Kleist – died, but two others lived to return to their native country.
Friedrich Paulus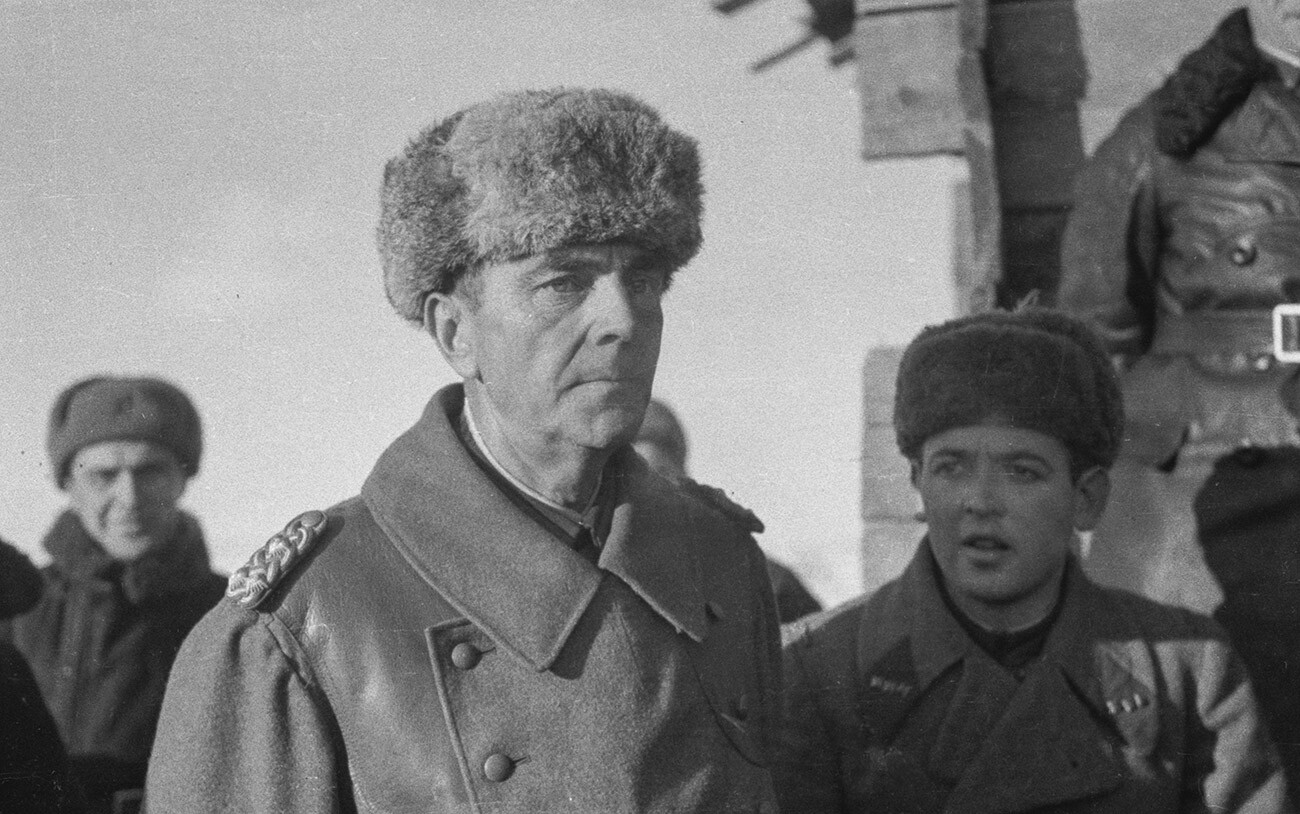 Friedrich Paulus was the first German Field Marshal to surrender to the Soviets. He was in charge of the 6th Army, which became surrounded in Stalingrad. On January 31, Paulus was promoted to General Field Marshal, which was essentially a veiled order to commit suicide. "Not a single Field Marshal had ever been taken prisoner," Hitler said in the radiogram to Paulus.
Paulus chose not to commit suicide and surrendered as a prisoner of war to the troops of the 64th Soviet Army. Unwilling to be responsible for capitulation of the army, he entrusted the negotiation with the Soviet military command to his subordinates, Friedrich Roske and General Arthur Schmidt.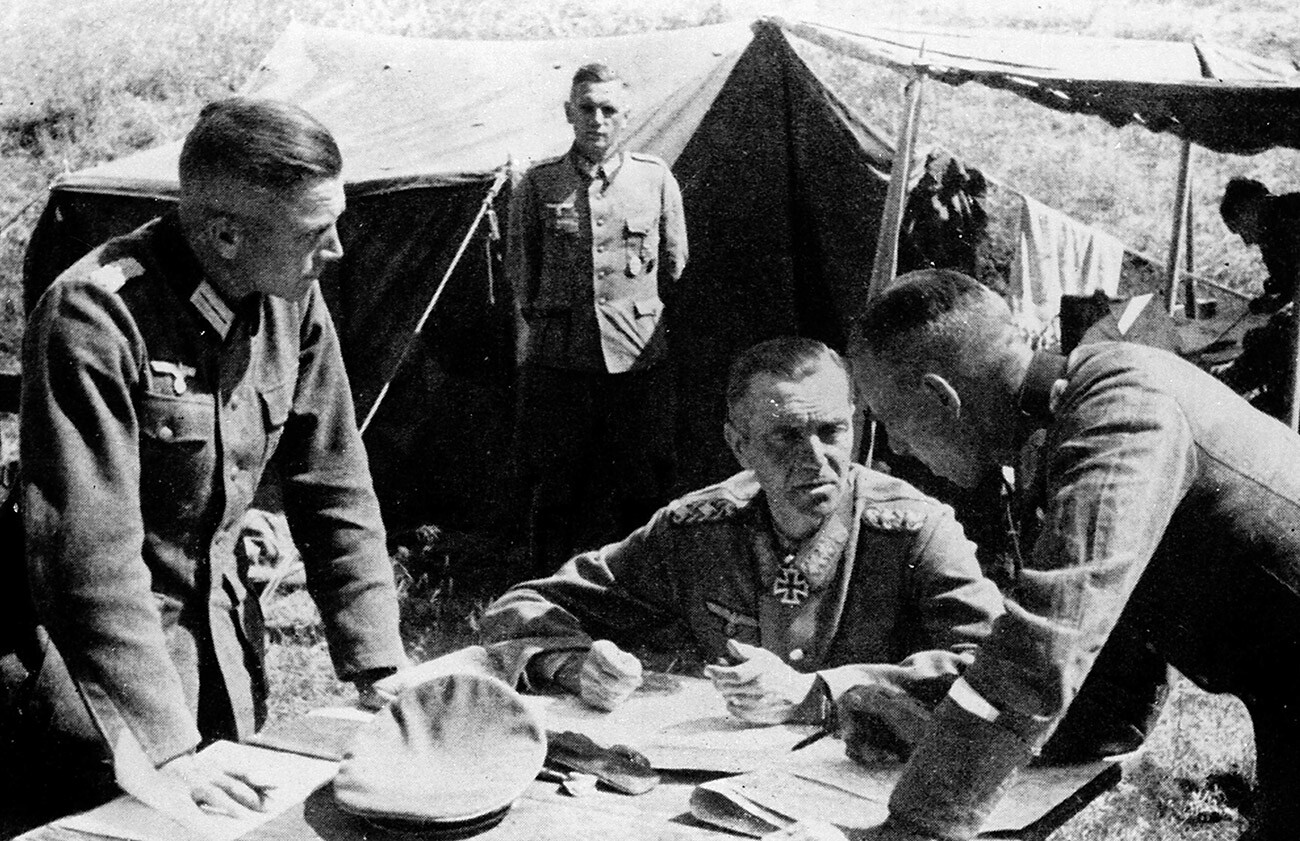 World War II. Russian front. The Stalingrad battle. German General Friedrich Paulus, sat in the middle, with his staff of the VIth army in front of Stalingrad, September 1942- February 1943.
Roger Viollet/Getty Images
In captivity, Paulus initially refused to speak out against Hitler and fascism. However, he changed his behavior after the failed assassination attempt on Hitler in July 1944, in which some of his friends and colleagues participated.
Starting from August 1944, the German-language Moscow radio broadcast Paulus's address to the German people, in which he called for his compatriots to do away with Hitler and set up a new government to end the war and restore friendly relationships with the current enemy. Thus, Paulus, who was a respected and well known figure in Nazi Germany at the time, became one of the key propaganda activists in the battle against Nazism.
At the Nuremberg Trials, Paulus became the Soviet Union's trump card when he testified as a witness for the prosecution. After the trials, he was taken back to the USSR, where he lived in a Moscow suburb, consulted on the Soviet film "The Battle of Stalingrad", and wrote memoirs. Despite special treatment (the Field Marshal had an adjutant, a doctor and a cook working for him, and was even provided a vacation in Crimea), Paulus was not allowed to leave the USSR.
Only after Stalin's death was Paulus able to permanently leave the country and return to Germany.
"Before I leave the Soviet Union," he wrote in a statement publicized in the USSR in October 1953, "I would like to say to the Soviet people that once I came to their country as an enemy in blind obedience, but now I am leaving this country as its friend."
Ferdinand Schörner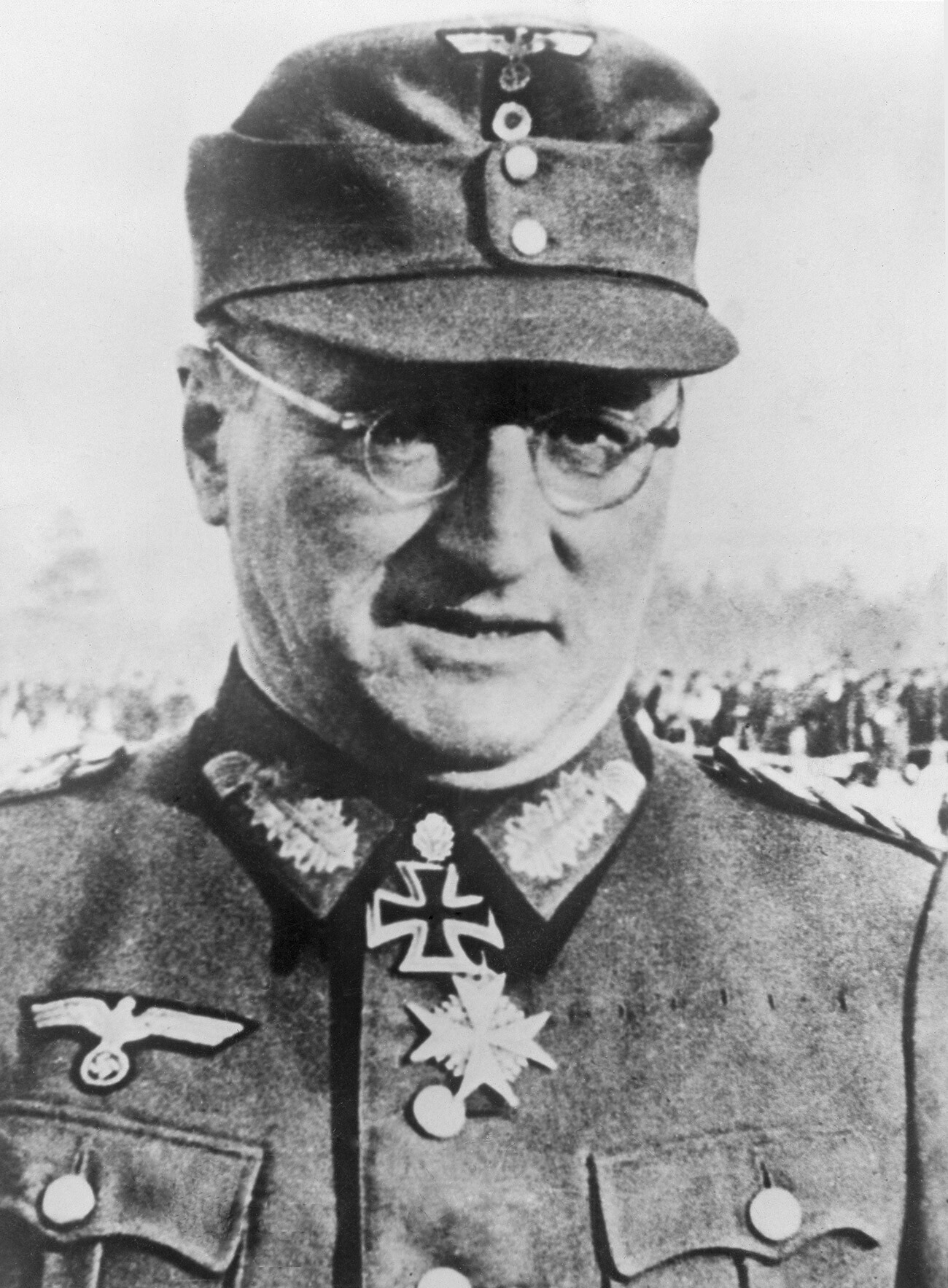 Field Marshal Ferdinand Schörner in summer 1944.
Getty Images
Ferdinand Schörner was known to be one of the most ruthless commanders in the Wehrmacht. He ordered his soldiers to be shot if they left their positions without permission. In January 1945, Shorner was appointed commander of the Army Group "Center" and used military courts and disciplinary measures against his troops. Hitler promoted Schörner to the rank of Field Marshal on April 5, 1945.
On April 29, 1945, Hitler appointed Schörner as the commander-in-chief of the ground forces. After Hitler's suicide on April 30, 1945, Schörner was formally considered the supreme commander of the Nazi army until Germany's surrender on May 9, 1945. However, he never actually accepted the position, instead leading German troops fighting in the Prague area.
On the eve of surrender, Schörner ordered his troops to retreat to the west and left the army. He surrendered to the Americans on May 17, 1945, but was handed over to the Soviet command on May 26, 1945.
From 1945 to 1952, Schörner was held in various prisons in Moscow, awaiting trial. In 1952, he was sentenced to 25 years in corrective labor camps in the USSR.
Not happy with his prospects, Schörner wrote a letter to Stalin, asking to be pardoned. Surprisingly, the Soviet authorities agreed and his sentence was reduced to 12 years and 6 months instead.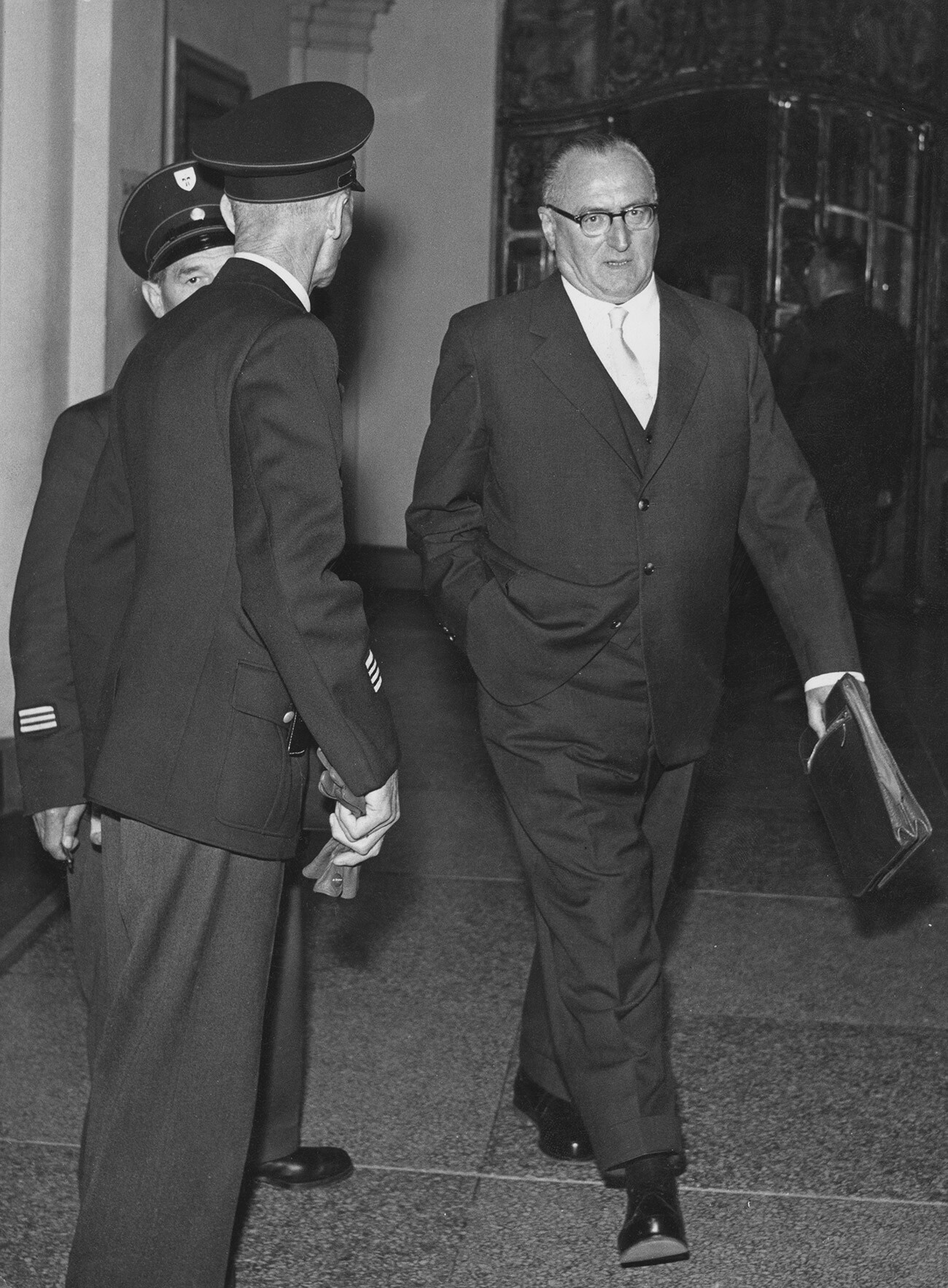 German Field Marshal Ferdinand Schörner enters the courtroom during his trial in Germany on October 4, 1957.
Keystone/Hulton Archive/Getty Images
However, Schörner was released even earlier, in January 1955, and allowed to return to Germany, where he faced a cold reception. He was tried for the executions of German soldiers and sentenced to four and a half years in prison by a Bavarian court in 1957. The Field Marshal was eventually released in 1960 due to health reasons. He died in obscurity in Munich on July 2, 1973.
Click here to read a comprehensive guide about the Battle of Stalingrad.
Dear readers,
Our website and social media accounts are under threat of being restricted or banned, due to the current circumstances. So, to keep up with our latest content, simply do the following:
Subscribe to our Telegram channel
Subscribe to our weekly email newsletter
Enable push notifications on our website
Install a VPN service on your computer and/or phone to have access to our website, even if it is blocked in your country
If using any of Russia Beyond's content, partly or in full, always provide an active hyperlink to the original material.