Hanoi backs greater Russian role in global arena - Vietnamese FM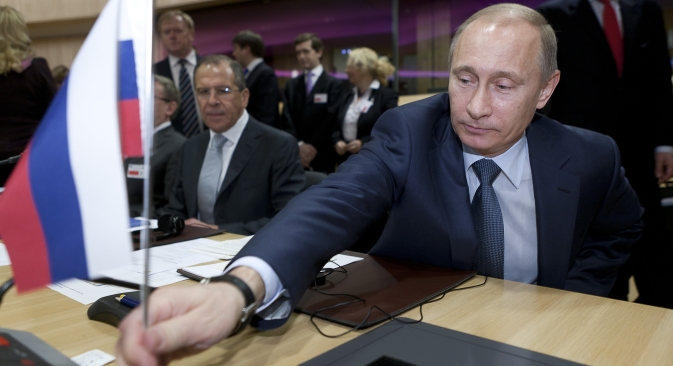 Russian President Vladimir Putin (right) and Russian Foreign Minister Sergei Lavrov (left).
ITAR-TASS
Pham Binh Minh says Vietnam wants Russia to strengthen its role as a world power.
Vietnam backs the strengthening of Russia's role as a major world power, Vietnamese Foreign Minister and Deputy Prime Minister Pham Binh Minh told TASS in an interview.
"Vietnam stands for Russia's continuing decisively strengthening its role as a major world power that makes a responsible contribution towards maintaining peace and security and ensuring development in the region and the whole world," Minh told the news agency.
Minh told the news agency that Vietnam and Russia shared common values. "The people of Vietnam and Russia are very close to each other by spirit and have much common in the history of the two countries - the heroic fight to save and defend the Motherland," he added.
All rights reserved by Rossiyskaya Gazeta.