Best of Asia-Pacific in 2015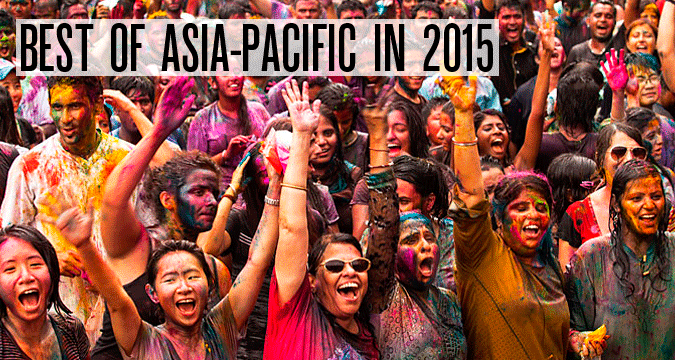 RBTH's Asian editors select the 10 best features and articles about Russia and the Asia-Pacific that were published by RBTH.com in 2015.

With great economic difficulties at hand and help from the developed West unlikely, Moscow might as well start thinking of itself as an object of action on behalf of Southeast Asian countries.
As the Chinese-American rivalry heats up the Asia-Pacific, the Philippines wants Russia to take the lead and cool things down.

RBTH presents a gallery of ten unique Russian mosques, from Moscow to the northernmost city in the world.
By Daria Strelávina, Kira Egorova, Viktoria Semióshina, RBTH
Yusitero Nakagawa, who was imprisoned by the Red Army in Sakhalin, chose to settle down in the Soviet Union. Rossiyskaya Gazeta caught up with the 88-year old farmer who is called Uncle Sasha by his neighbors, and was presumed dead by the Japanese.
Leonid Kulikovsky, a descendant of Russia's Romanov dynasty and a distant relative of England's royal family, passed away in an outback Australian town in September. RBTH looks back at the life of this humble man, who always maintained a low profile.
Both the U.S. and Russia have the means to clip undersea cables but don't worry, unless there's a full on war, your internet surfing won't be interrupted.

In his illustrious career, Akira Kurosawa directed three films that were based on works by Russian writers. 'Dersu Uzala,' a Japanese-Soviet co-production that was filmed in the Russian Far East won an Oscar in 1976.

Russian fashion designer Dilara Sadrieva talks about the Burkini, a swimsuit designed for Muslim women.
By Viktoria Semióshina, RBTH
The two countries have distinctly different approaches to doing business.
Filipino, Thai and Russian culture and traditions blend in smoothly in Irina Vinokurova's international family, which equally enjoys longanisa and Olivier.
All rights reserved by Rossiyskaya Gazeta.
Get the week's best stories straight to your inbox
We've got more than 2 million followers on Facebook.
Join them!