Dutch MH17 probe ignored evidence - Russia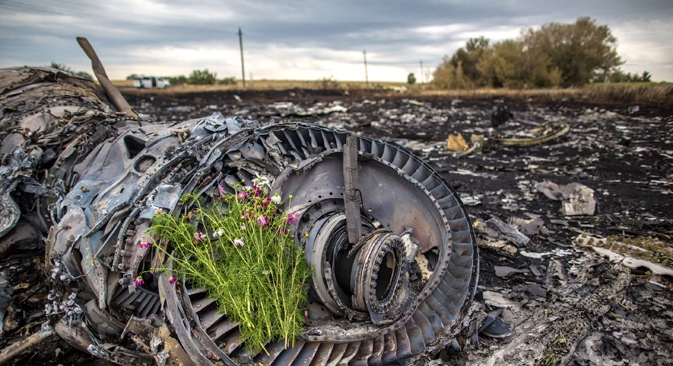 The Malaysia Airlines Boeing 777 plane crashed near the town of Shakhtyorsk in the Donetsk Region on July 17.
Andrei Stenin/RIA Novosti
Russia provided radar images and other data.
The Dutch team probing the shooting down of Malaysia Airlines MH 17 ignored radar images and other data that was provided by Russia, a Russian aviation official said, according to RT.com.
"I would like to emphasize that Russia is strongly committed to establishing the actual cause of the crash, and has consistently done everything in its power to help find out the truth, both throughout the course of the technical investigation and following its official completion," Oleg Storchevoy, deputy head of Rosaviatsia, wrote in a letter to relatives of the Dutch victims.
Rosaviatsia is representing Russia in the MH17 probe, according the report.
All rights reserved by Rossiyskaya Gazeta.