Russia sends Holland comments on MH17 report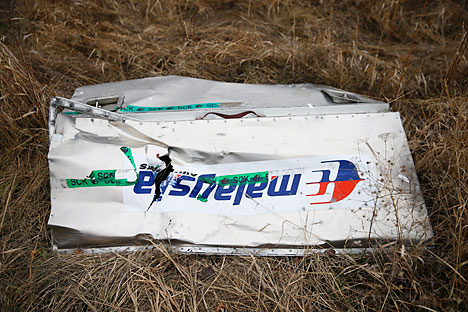 A fragments of the MH-17crashed in the Donetsk Region, Ukraine.
Reuters
The comments contain "new important facts" on the shooting down of the aircraft.
Russia has sent its comments on the final report prepared by the Dutch agency concerning the circumstances of the crash of Malaysia Airlines Flight MH17 over Ukraine in the summer of 2014, TASS reported on Jan. 14.
"I am forwarding you for your consideration and taking necessary decisions, new important facts that should be reflected in the final report," Deputy head of Russia's Federal Air Transport Agency (Rosaviatsiya) Oleg Storchevoy wrote to Chairman of the Dutch Safety Board Tjibbe Joustra in a letter, according to the news agency.
The document emphasized that "new important facts obtained by Russian specialists during additional experiments and research pointed to unsoundness and uncertainty of data cited in the final report" on a number of points, according to TASS.
All rights reserved by Rossiyskaya Gazeta.