Asia-Pacific Digest: Asia's space programs and Russia-Mongolia ties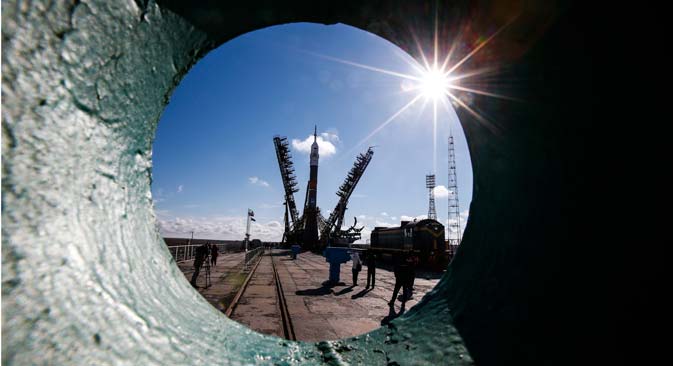 Some of the satellites will be launched using Soyuz cargo ships from launch sites at Kourou in French Guiana and Baikonur Cosmodrome in Kazakhstan (on the photo). Source: Sergei Ilnitsky / EPA
Articles and features about the North-South economic corridor, Thai security measures in the wake of a Chechen terror threat, and an Indonesian student's experiences in Russia were among the Asia-Pacific highlights on rbth.com.

Sergei Lavrov discusses economic cooperation with Mongolia in Ulan Bator.
2 Chechens may have entered Thailand on fake passports to stage attacks.
A new transport project under development between Russia, Azerbaijan and Iran and on to India will shorten shipping times and costs by cutting out sea routes and the Suez Canal.
Russia's status as a leading space power with a busy calendar of launches and excellent scientific capabilities seems to be in sync with the wealth-fuelled space ambitions of countries in this dynamic region.
Russia and China are planning to implement major energy projects.
All rights reserved by Rossiyskaya Gazeta.