1. Albert Chernenko (1935-2009)
A Soviet philosopher and lawyer, Albert Chernenko was a son of Soviet leader Konstantin Chernenko (1984-1985). Despite this pedigree, he never used his father's name, and spent most of his life in Novosibirsk, doing academic research.
Albert came up with the theory of "historical causality," which asserts that cause-effect relationships play a significant part in historical processes. This theory helped Soviet social scientists to understand historical events.
In the 1990s, he conducted research about the formation of social legal systems.
2. Anatoly Gromyko (1932)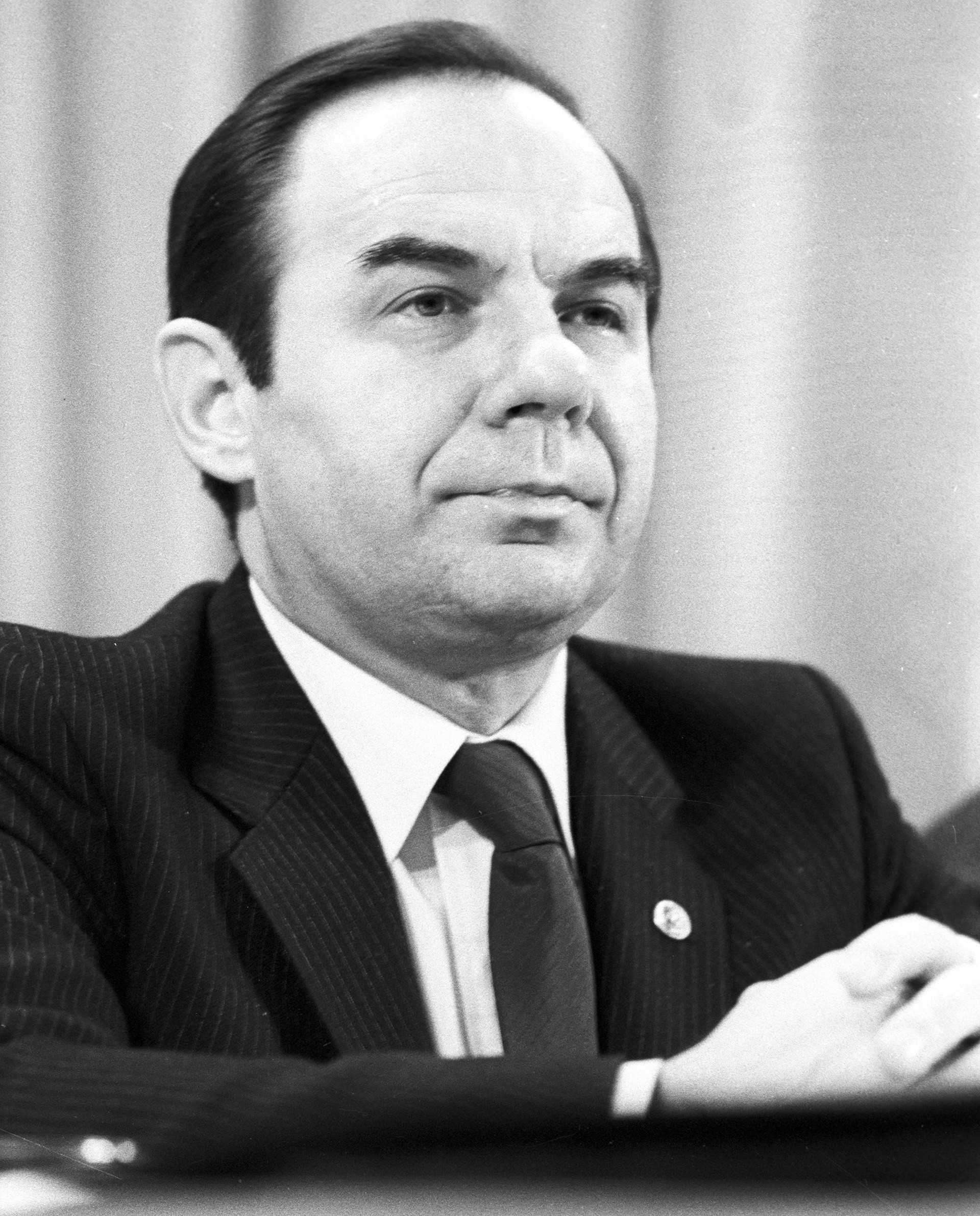 Anatoly Gromyko, a diplomat and Director of Institute for African Studies of USSR Academy of Sciences.
Lev Ivanov/RIA Novosti
Diplomat and scholar, expert in American and African studies, as well as in international relations, Anatoly Gromyko is the son of Soviet Foreign Minister Andrei Gromyko (1957-1985).
The Western media nicknamed Andrei Gromyko as "Mr. No," because he almost always used the Soviet Union's right to veto in the United Nations Security Council. Nevertheless, Gromyko helped negotiated the Treaty on the Non-Proliferation of Nuclear Weapons (1968), the ABM Treaty (1972), and many other important treaties. In total, he spent 28 years as the head of Soviet diplomacy, which is a record for that position in the USSR and Russia.
His descendants also became famous diplomats, and his son Anatoly has worked in Soviet embassies in the U.K., the U.S., and East Germany. His grandson Igor Gromyko (1954) became the permanent representative of Russia to the Commonwealth of Independent States that is based in Minsk, and his other grandson, Alexei Gromyko (1969), is a political scientist who is head of the Institute of Europe in the Russian Academy of Science.
3. Vyacheslav Nikonov (1956)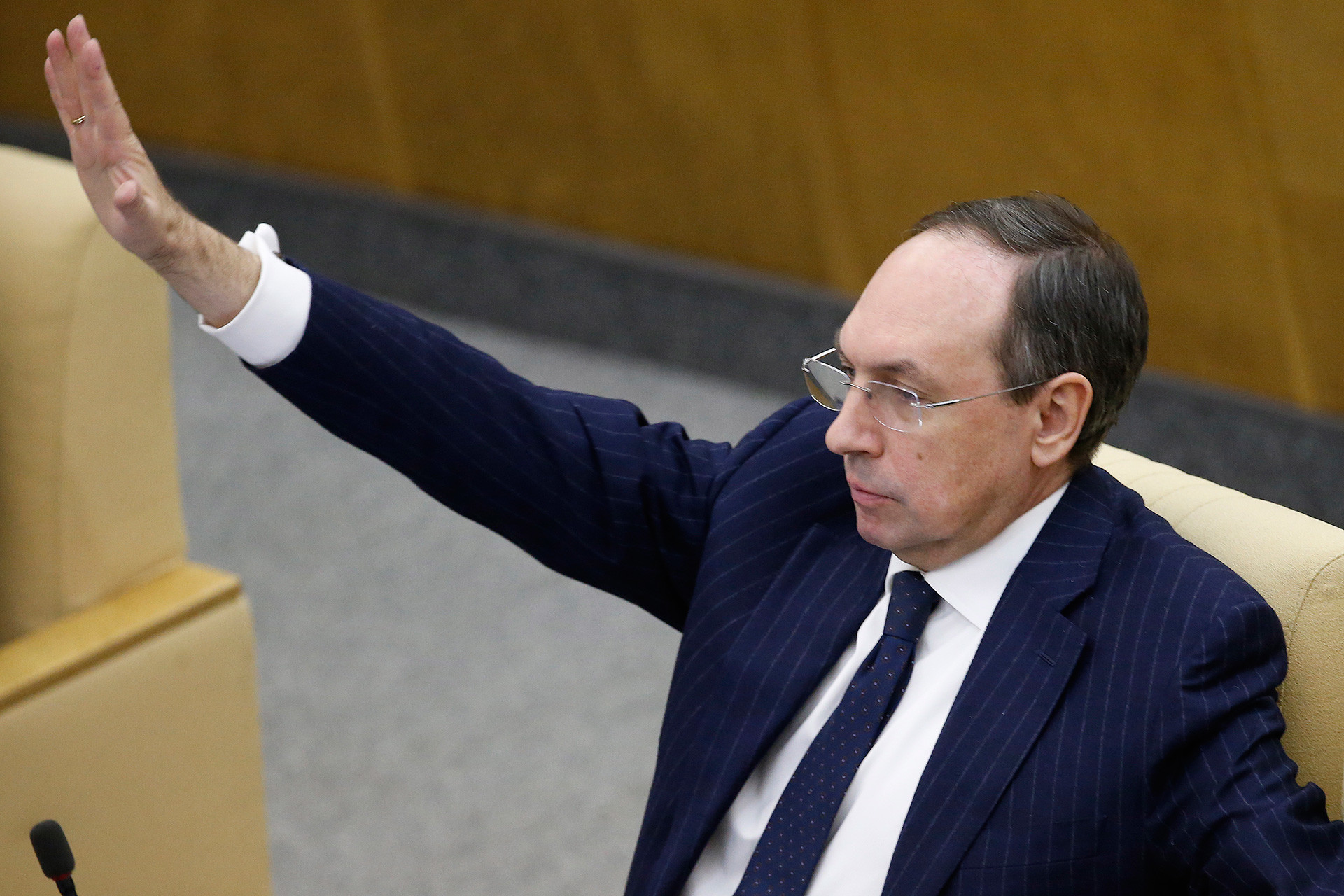 Vyacheslav Nikonov, Chairman of the Russian State Duma Committee on Education and Science, attends a State Duma plenary meeting.
Anton Novoderezhkin/TASS
Vyacheslav Nikonov is a Russian historian, political scientist, State Duma deputy from the United Russia party, and the Chairman of the Committee on Education and Science. He is the son of Svetlana Molotova, the only daughter of Soviet Foreign Minister Vyacheslav Molotov (1939-1949, 1953-1956), who is most famous for ratifying the German–Soviet Non-aggression Pact in 1939.
Nikonov's parents were doctors of historical sciences, and Vyacheslav also earned a degree in history. In the late 1980s, he defended his doctoral thesis about the ideological and political evolution of the Republican Party in the U.S. Nikonov is author of more than 900 scholarly works, including monographs about the history of the U.S. and Russia.
Vyacheslav also released a biography of his grandfather.
4. Svetlana Alliluyeva (1926-2011)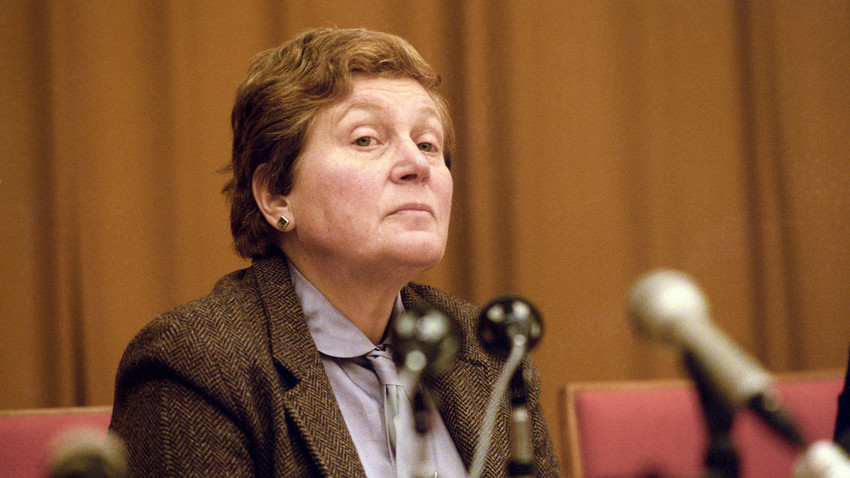 Svetlana Alliluyeva, daughter of Joseph Stalin, at a press conference.
Mastyukov Valentin/TASS
Svetlana Alliluyeva was a Soviet philologist, translator, and daughter of Joseph Stalin. Alliluyeva was in a romantic relationship with Brajesh Singh, an Indian communist, who lived in the Soviet Union. The Soviet authorities were opposed to the relationship and did not allow the couple to marry, but they lived together in Sochi until Singh's death in 1966. The Soviet leadership let her accompany his body to India, but in Delhi she asked for political asylum in the U.S. embassy.
In America, she published her memoir, Twenty Letters to a Friend, where she wrote about her father and life in the Kremlin. This book made her famous, and in total she wrote four volumes of her memoirs.
Svetlana Alliluyeva died in 2011 in the U.S, and her daughter Olga now goes by the name Chrese Evans and lives in Oregon.
5. Sergei Khrushchev (1935)
Dr. Sergei Khrushchev is a Russian and American scientist, and the son of former Soviet leader Nikita Khrushchev (1953-1964). In the 1960s he helped build spacecraft landing systems and the Proton rocket carrier. He was awarded state prizes for his work.
In 1991, he was invited to Brown University to lecture on Cold War history, and in 1999 he received U.S. citizenship and still works at Brown as a professor.
Sergei Khrushchev has published several books about his father, where he recalls events that he witnessed personally.
6. Xenia Gorbacheva (1980)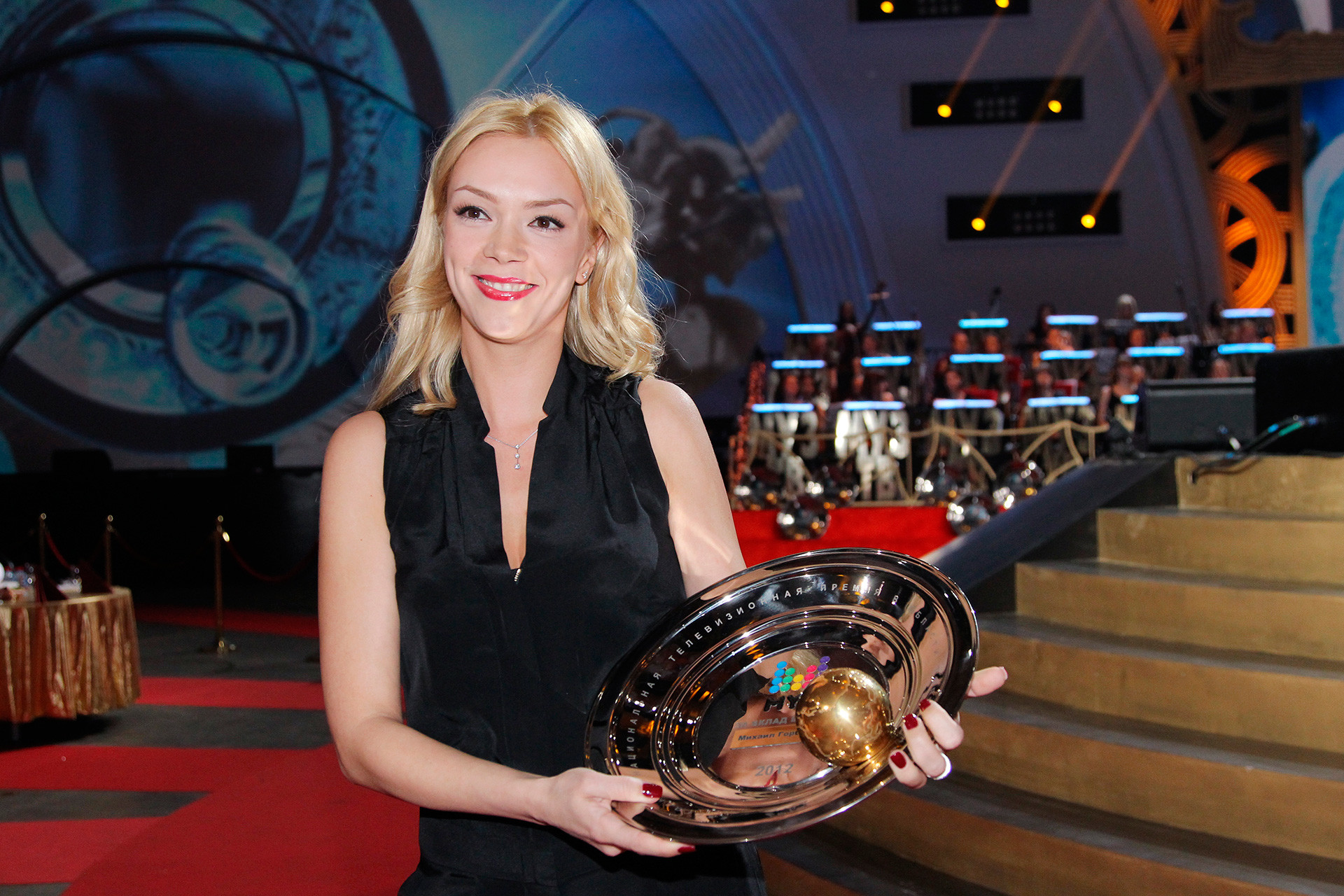 Mikhail Gorbachev's granddaughter Ksenia at the Tenth MUZ TV Awards. Olimpiisky Concert Hall, Moscow.
Ekaterina Chesnokova/RIA Novosti
The granddaughter of the first and only Soviet president, Mikhail Gorbachev, (1990-1991) Xenia Gorbacheva is a journalist. Until 2014 she was chief editor of the fashion magazine, L'officiel Russia, and now she lives in Berlin.
As she said in an interview with Die Welt in 2013, she is not interested in politics. However, she won't change her surname because she is the only descendant of Gorbachev with his surname.
7. Xenia Sobchak (1981)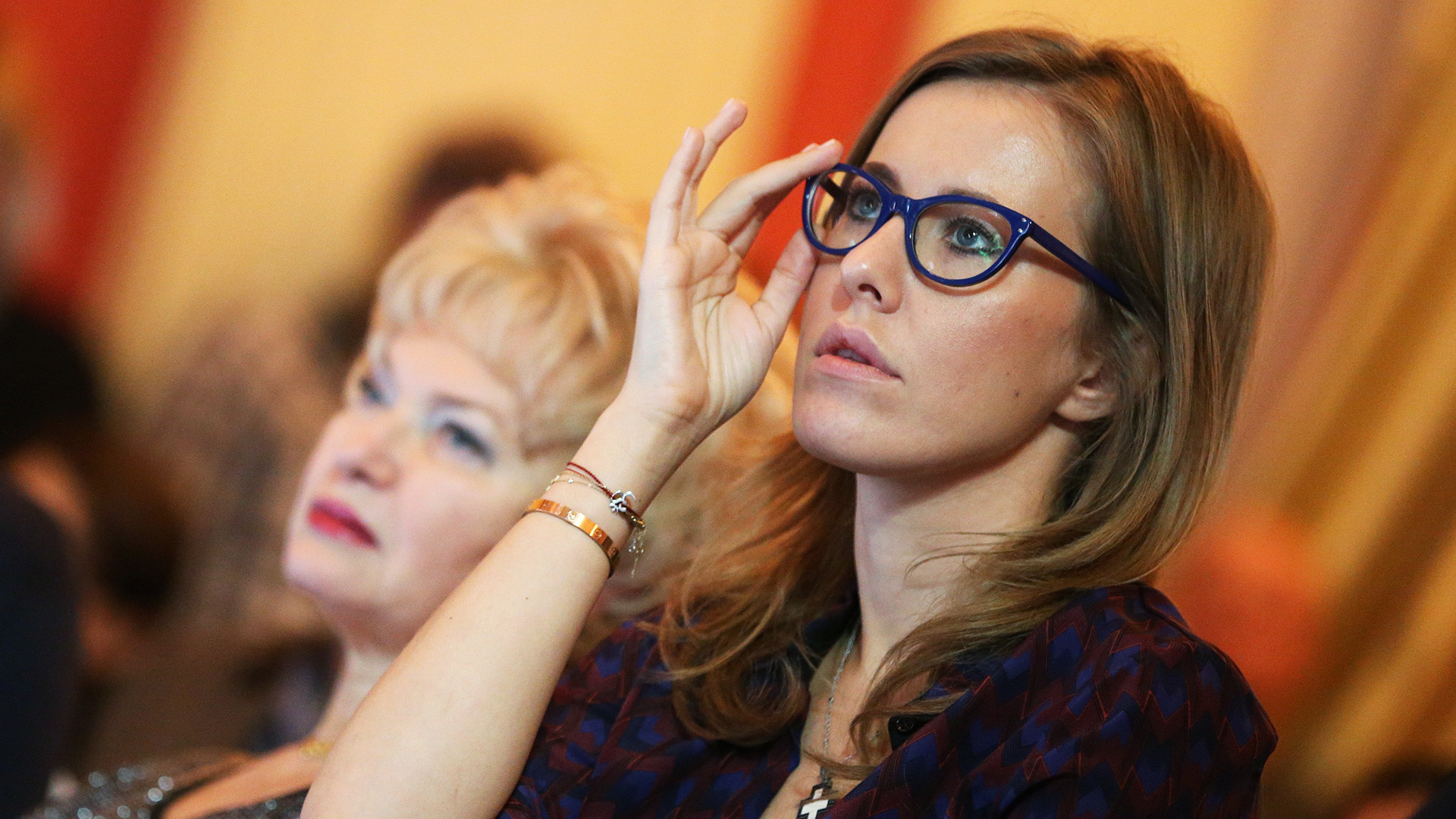 Xenia Sobchak.
Vyacheslav Prokofyev/TASS
Xenia Sobchak is daughter of Anatoly Sobchak, the first mayor of St. Petersburg, (1991-1996), and Lyudmila Narusova, a senator in the Federation Council. Her father was called one of the co-authors of the current Russian Constitution.
Xenia is a well-known TV and radio host, the author of several books and an actress. The press has repeatedly called her the "Russian Paris Hilton," and the country's main socialite. Currently, there are rumors that Xenia might run for the Russian presidency in 2018, but this might be another PR stunt as well.
If using any of Russia Beyond's content, partly or in full, always provide an active hyperlink to the original material.