Moscow's 5 best ice-rinks where you can deeply feel the Christmas spirit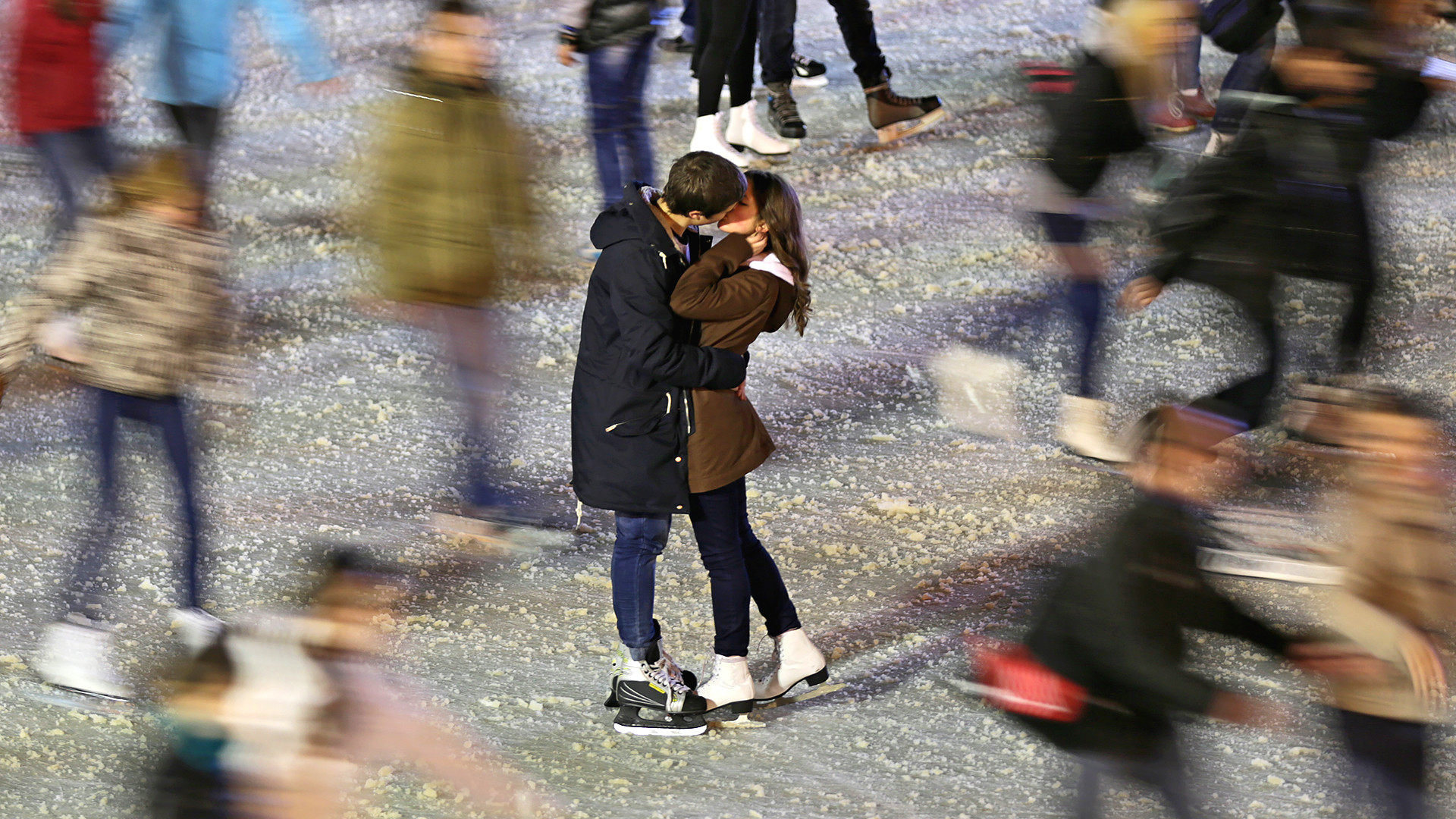 In the far-away land of Russia, frosts are coming early and beautiful sparkling ice covers parks, ponds, and squares...
Even if there is no snow or real frosts quite yet, all main ice-rinks in the country are preparing for winter in advance and some are already open.
GUM skating rink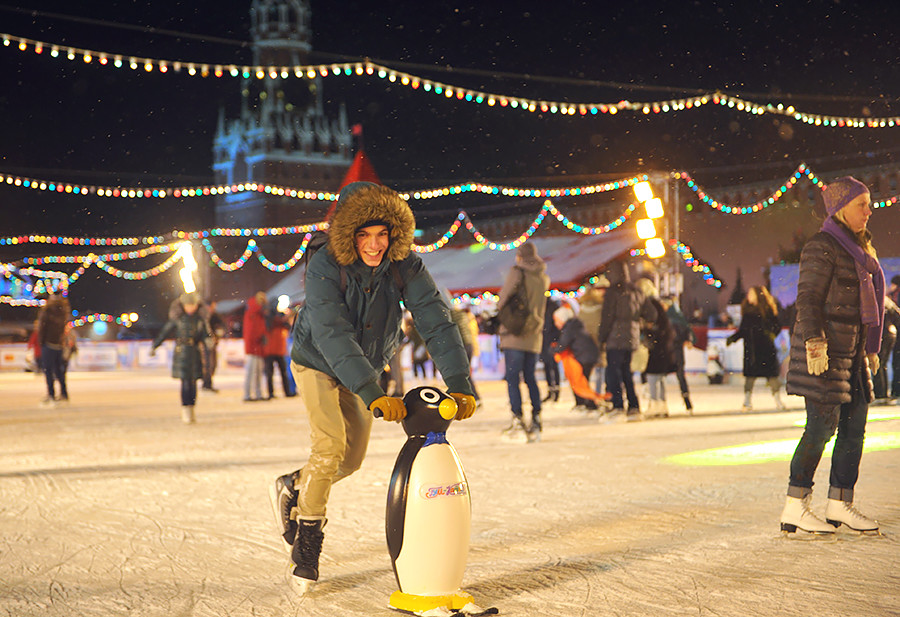 Why not skate right on Red Square? It's possible – an ice rink on the country's main square opens on Nov. 30. Though the skating area is not very big, the view is great – the Kremlin walls and towers, Historical Museum, St. Basil's Cathedral and a festively illuminated GUM department store – everything to get you in the winter holiday season mood.
Right next to the rink there will be a big New Year tree and a fair, where you can warm up with tea or mulled wine, eat Russian bliny (and much more other street food) and buy traditional Russian handicrafts. There are also always some entertainment shows too, that include Russia's Santa Claus – Father Frost.
And for sure, you should enter GUM – there is always a New Year miracle inside its arcades (and toilets).
Gorky Park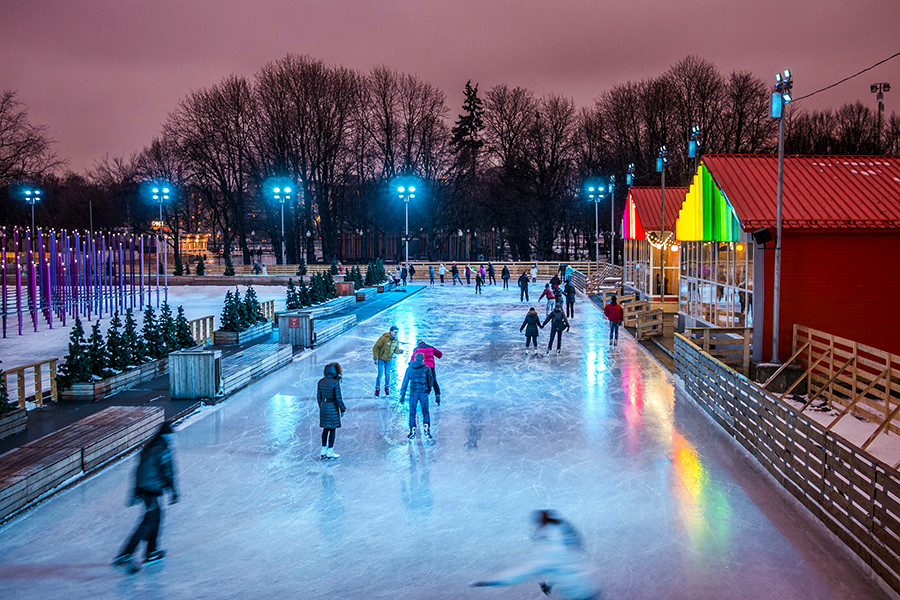 Konstantin Kokoshkin/Global Look Press
One of the Moscow's most popular spaces traditionally organizes a huge ice rink, this year the ice area will be increased by a thousand square meters and will cover 19,000 square meters of the park. A great show is scheduled for the opening of the skate rink on Nov. 23.
Traditionally, skating tracks pass through the park's Central Square and along adjacent paths. This year Gorky Park announces the appearance of "stereo rink" - the Central Alley will turn into an ice dance floor where leading DJs and club promoters will arrange weekly parties.
There will be a 10-meter stereo cube with 3D figures and light installations in the park. StereoTypes, costumed characters on skates will try to throw snowballs at you - be prepared!
If you are tired of sport, you can always visit the fantastic Garage Museum of Contemporary Art located right in the park.
VDNKh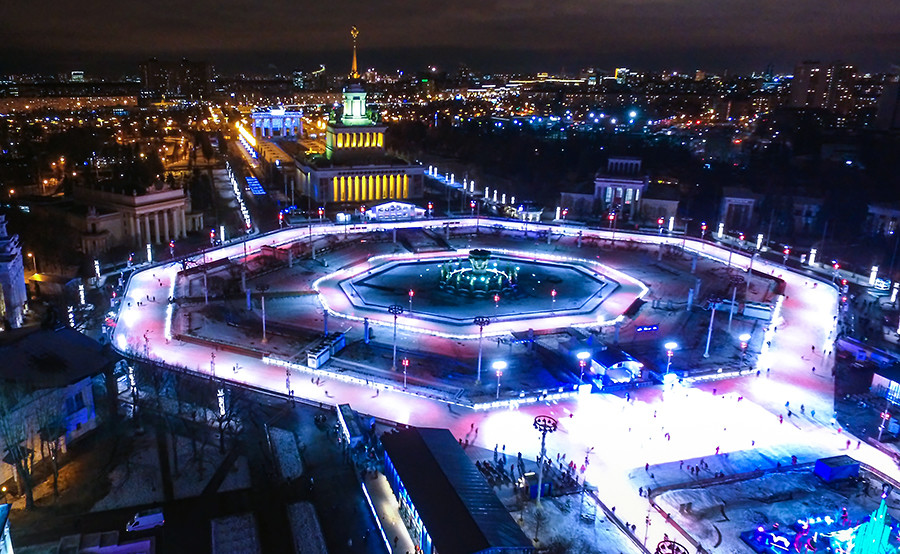 Alexey Kudenko/RIA Novosti
Last year the World Record Academy named the ice rink at VDNKh the world's biggest skating arena with synthetic ice. More than 20 thousand square meters of iced joy will let you skate across Soviet-era pavilions, space artifacts and adorable fountains. There are dozens of food courts and cafes in the park, so don't be afraid to get cold.
VDNkh is certainly worth visiting not only because of its ice rink, but because of all the interesting things happening there: Moskvarium (a huge oceanarium with sea animals' show), multimedia exhibition about Russia's history, handicrafts master-classes, space tours and finally an exhibition of Kazimir Malevich's works.
Sokolniki Park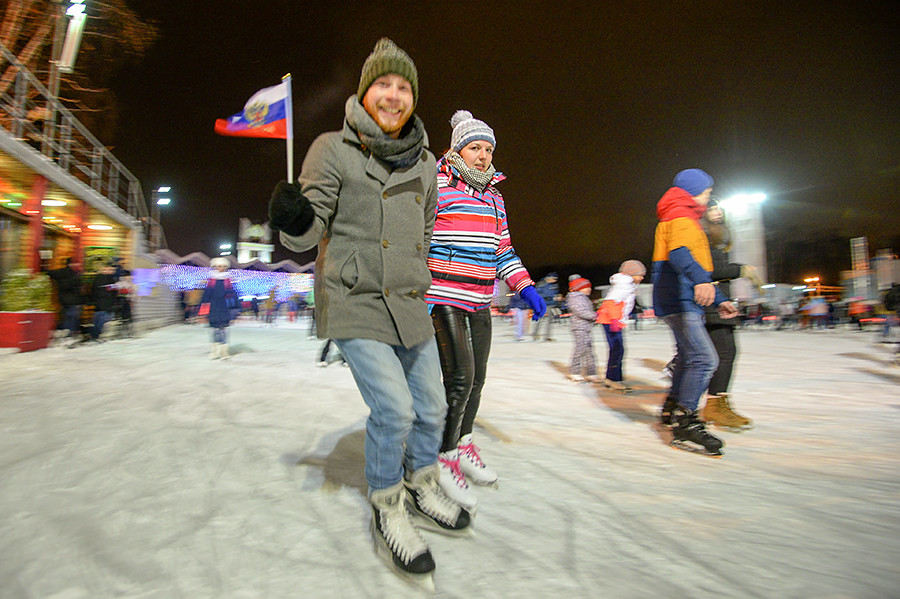 Eugene Odinokov/RIA Novosti
A skating rink called "Ice" has already opened for visitors thanks to special technologies of ice extension. The ice area here is smaller than in Gorky Park or VDNKh – 5,300 square meters, but there are usually fewer people. Sokolniki has been long famous for music and dances on ice.
Park officials have announced that in January the rink will be equipped with a giant hand heater; the park already has a foot heater.
There are also cafes and skate rental outlets.
Ice rinks on ponds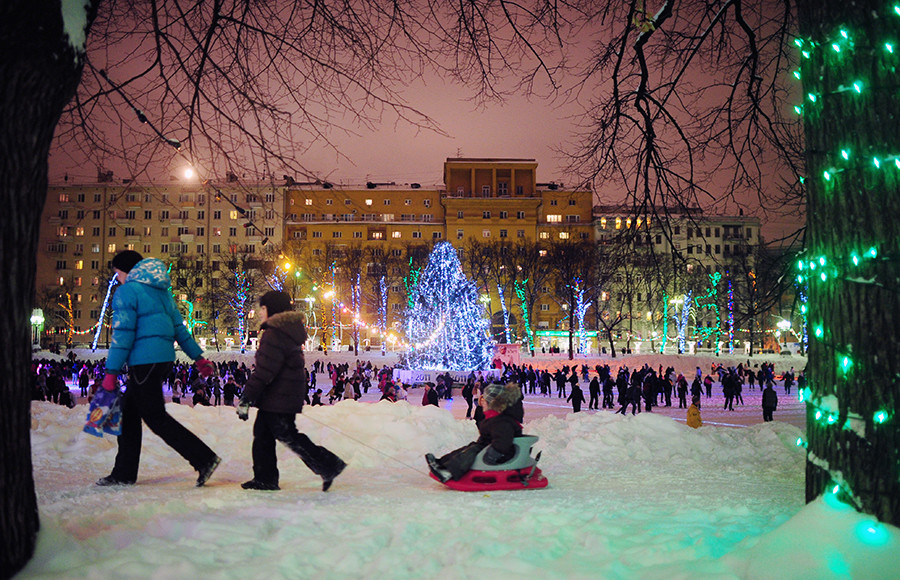 Vladimir Astapkovich/TASS
If you like a more intimate atmosphere, visit Patriarshiye and Chistye ponds. The water surface will be covered with ice and both places are offering free entrance alongside with light and laser shows, music and disco. These are the city's oldest areas for skating, so you can feel like a retro Muscovite or a character from the iconic movie Porkovskiye Gates. (Our advice is to watch it before coming to Moscow).
Small rinks can be also found in Ostankino park, Baumana Garden, Porklonnaya Gora (Park Pobedy), Luzhniki and even on the roof of Artplay design center.
If using any of Russia Beyond's content, partly or in full, always provide an active hyperlink to the original material.