How poachers, smugglers, and the FSB go to war over caviar in Russia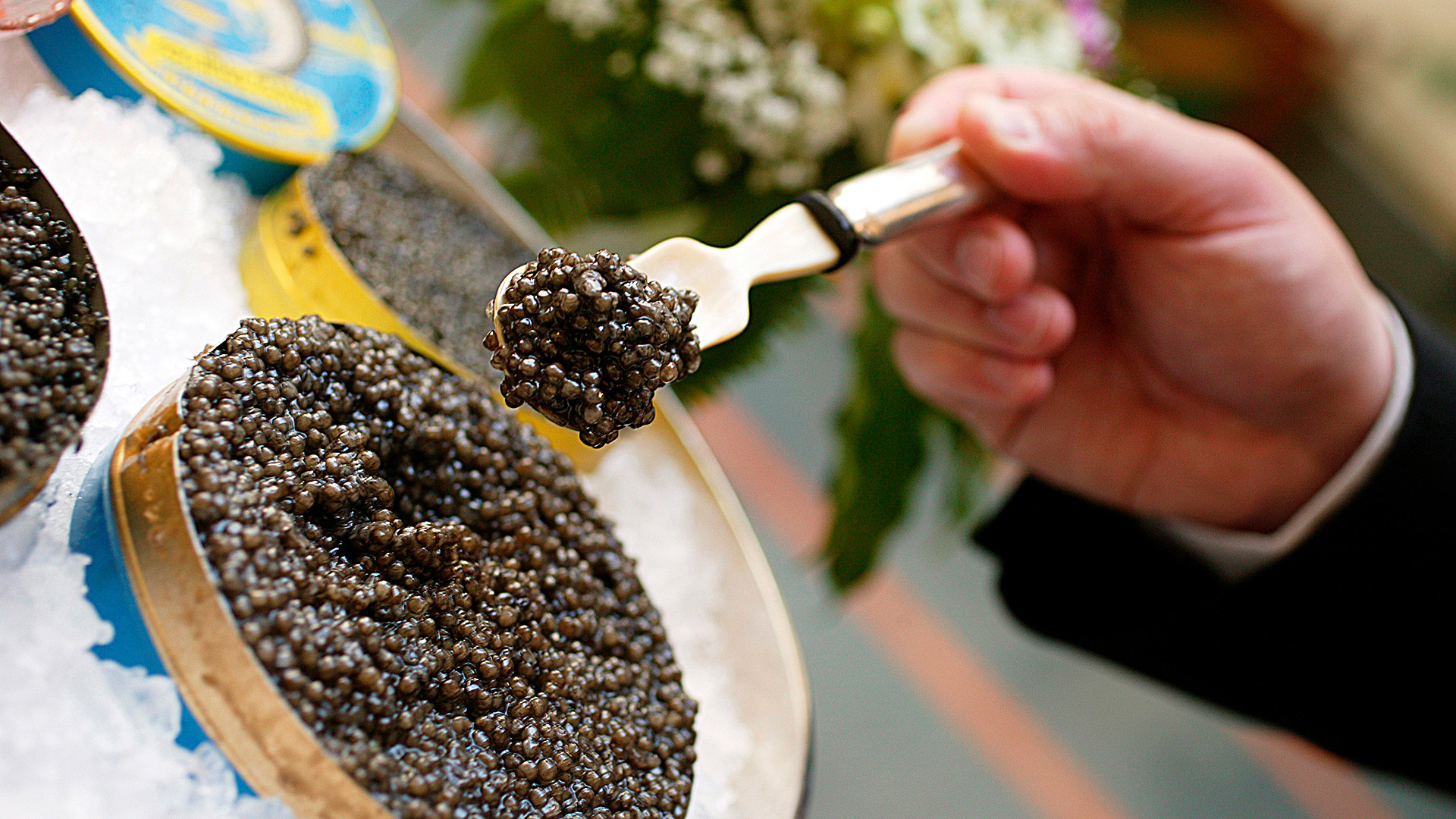 In Moscow especially, the demand for caviar is high. Smugglers risk it all to bring their goods to the Russian capital where they can get a good deal.
Getty Images
'Black (and red) gold' is being sold illegally on a massive scale in the country, with experts saying illicit fish eggs account for 50 percent of the market. The stakes - and prices - are high, and getting higher.
Thousands of Russian families huddled around their TV screens on Nov. 2 to watch news reports from one of the most remote regions of the country, Kamchatka. There, 4,200 miles east of Moscow, Federal Security Service (FSB) agents raided a clandestine warehouse and discovered 25 tons of illegally extracted caviar. The bust's worth: A cool $1.2 million.
Sadly, Russian legislation dictated that the caviar had to be destroyed so it was literally poured away. The scenes left many Russians dumbfounded: Much of the country can't afford the delicacy: Wasting so much seems bizarre. However, the FSB had their reasons.
A coffin full of caviar
Illegally extracting caviar and peddling it on the black market is pervasive in the regions of Russia famous for an abundance of chum salmon and European sturgeon, fish species which lay red and black eggs. Given the dwindling volumes of catch during the spawning season and steadily rising prices, the illicit business has become so lucrative that the FSB were forced to act. Agents are normally chasing terrorists and involved in counter-intelligence operations: Caviar busts are a little different.
The law enforcement's efforts are so efficient that even the most creative smugglers are being caught. In one famous case, traffic police stopped a hearse on a highway in the Far East, thought something fishy was going on, and discovered 551 kilograms of black caviar hidden in a coffin. The contraband was registered as a corpse and the estimated worth of the haul was $70.000. Again, the luxurious eggs were destroyed and the driver handed a huge fine and suspended sentence.
In Moscow especially, the demand for caviar is high. Smugglers risk it all to bring their goods to the Russian capital where they can get a good deal.
Roe stalemate
No one knows exactly how much illegal caviar is produced each year but experts estimate it accounts for half of the market in Russia.
"The annual capacity of the legal market of black caviar in Russia can be estimated at some 19 tons," says a 2012 study (link in Russian) conducted by the Agriconsult Company specializing in consulting services in food and agricultural sectors. An alternative study conducted by the Alto Consulting Group in 2016 estimated (link in Russian) the annual caviar production at 9.6 tons.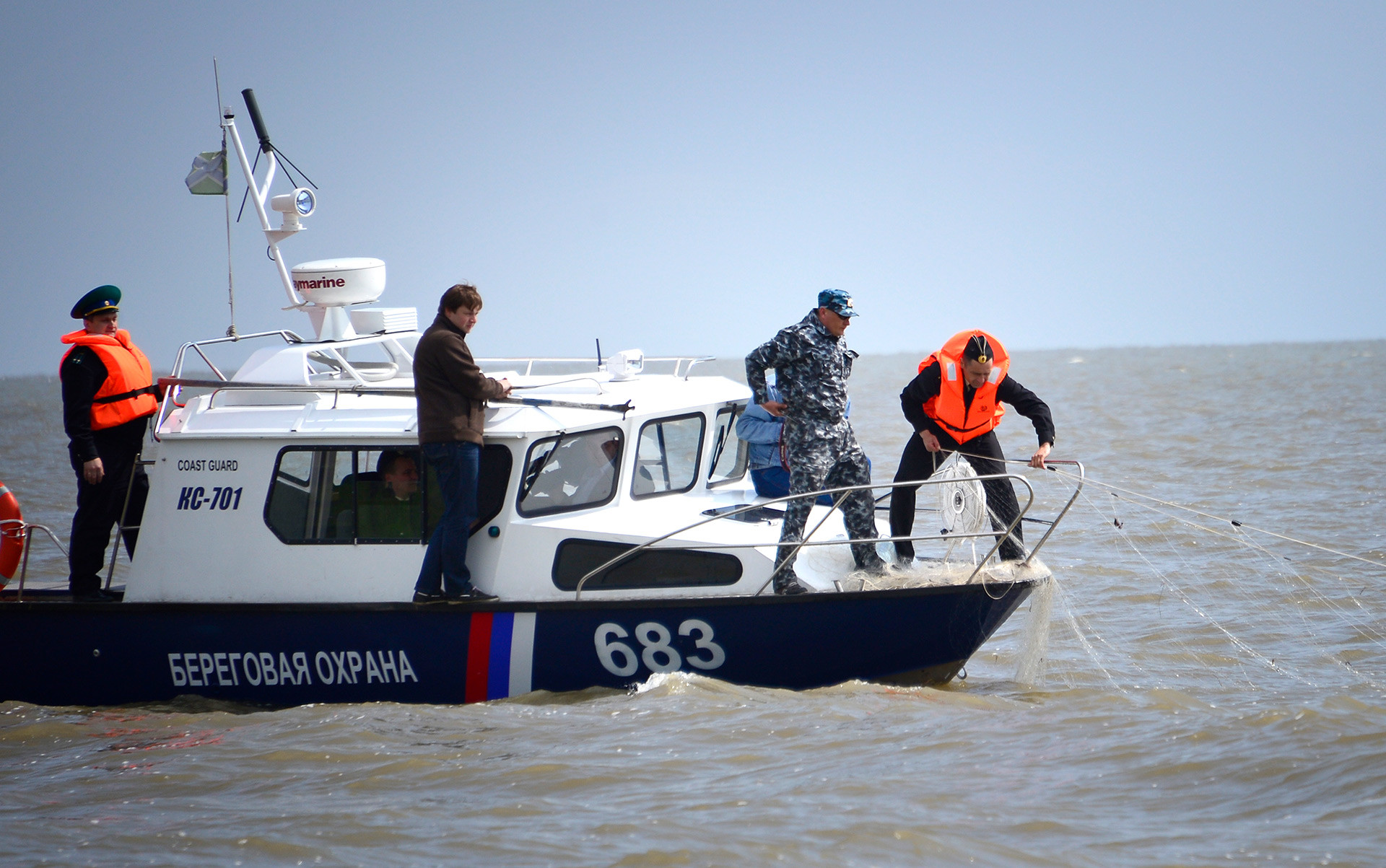 The rapid decline of caviar production pushes its prices over the ceiling: From 2014 to 2017 the prices grew by 45 percent.
With the New Year season approaching, Moscow stores sell neat 100 gram cans of black caviar for $85 to $100. Red caviar sells for about $8 to $10 for 100 grams.
In the Far East, the rules differ radically. Locals sell caviar to passengers at train stations in much larger, unaccounted for amounts. Although the authorities warn people against buying unbranded caviar, it's often hard to resist such a good offer.
In search of cheap caviar, people are willing to look the other way and ignore reports about violations in production and storage of the rare product. Repeated reports about defective caviar produced by private households in the Far East – where some families make their living by selling bootleg fish eggs – do not scare potential buyers off. Countless kilograms of uncertified caviar leave the region and spread throughout the country (and over people's blinis).
If using any of Russia Beyond's content, partly or in full, always provide an active hyperlink to the original material.