5 Russian Instagrammers who are redefining the trend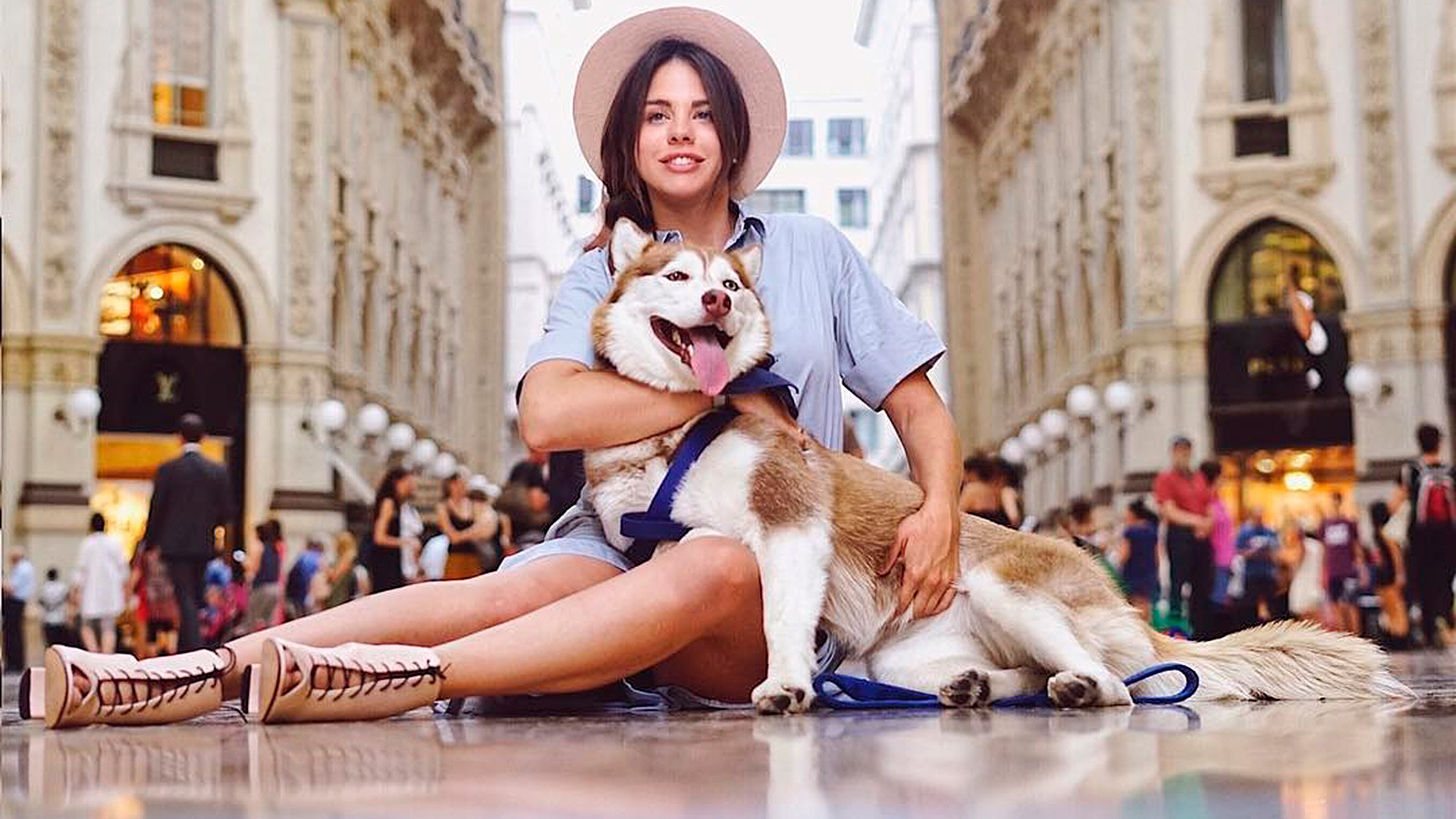 Anyone with a smartphone can upload photos to Instagram, so we've all seen the same old type of snaps time and time again. Fortunately, these Russians have a little more imagination - they are literally turning the trend on its head and winning thousands of followers in the process.
Elnar Mansurov, a globetrotter from the Ural city of Perm (1,400 km northeast of Moscow), travels around the world in a polar bear mask. He's journeyed far and wide - including North Korea, Yemen, Tanzania and Antarctica - and knows how to get around on the cheap. It all began in 2007 when he was able to fly from Perm to Prague (a distance of 3,300 km) for only 141 rubles ($2.5). On social media he shares his life hacks - such as how to fly for 0 rubles, information about bonus airline tickets, and the best places to rent a car. In all of his photos Mansurov always keeps up his white bear appearance, which can look pretty strange.
The only thing this guy needs is a level patch of ground and a volunteer willing to photograph him. In each image design engineer and photographer Anton Charushin is doing a headstand. He says: "Those who do yoga can repeat this without difficulty. Just find level spot and go!".
The idea came to him in 2013 as a response to people's dull photographs of "themselves against the background of a background." Since then Charushin has stood on his head all around the world, from cliffs in Vietnam to Cappadocia in Turkey.
Negotiations, deadlines, reports...monotonous office life. That feeling when you've had enough and you just want to leap head first into the unexplored world, without even taking off your suit? Luckily, for those not brave enough to run wild themselves, founder of the TEG Internet communications company and lover of extreme vacations - Pavel Makarov - is doing it for you.
His travel blog is called Office Plankton and in his photos he's always wearing a suit, even when he's sandboarding, surfing, or parachuting. In Makarov's words, the blog's proves that you can lead a much more interesting life than just existing within an office or "Egyptian all-inclusive hotels."
Do you love huskies as much as traveling? If the answer is yes than the Instagram account of former fashion editor from Cosmopolitan magazine - Irina Goldman - is your ideal travel blog. Everywhere she goes in the world she is always accompanied by her cute husky named Spice.
Welcome to Instagram, where everything is flipped 45 degrees - at least in teaforbear's account. Try not to turn your head, just enjoy the angle. Moscow, Tokyo, Warsaw, or the Harry Potter castle - look at life from a different perspective.
If using any of Russia Beyond's content, partly or in full, always provide an active hyperlink to the original material.