5 female Russian streamers who will leave you flabbergasted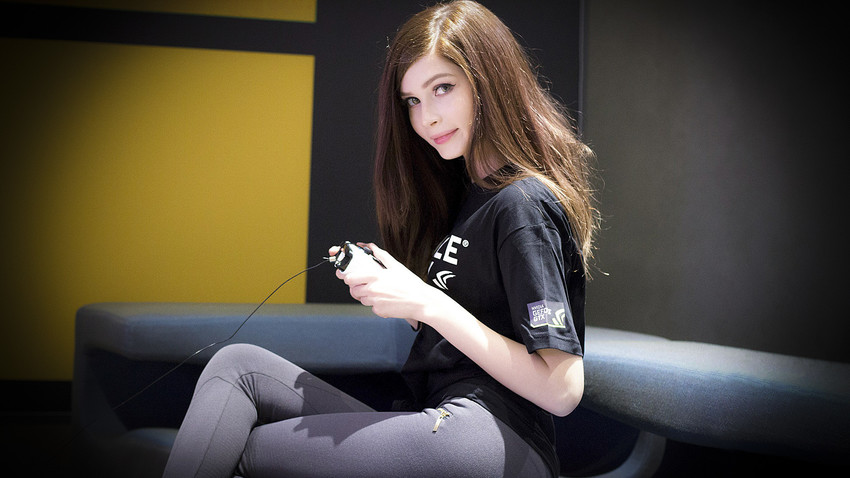 Daring, edgy, and beautiful - take a look at these esport stars who live stream their gameplay on the web.
People streaming live videos of themselves playing online video games is nothing new. It's a trend, a business venture, a sports career, a pastime, and a hobby for many. In the world of cybersport, women and men can adopt any gender or identity; but live streaming certainly involves real people - so the stakes are high and serious money can be made. These Russian girls are making waves in the world of streaming, racking up hundreds of thousands of subscribers, and cashing in.
1. Alina RinRin
Alina, whose YouTube channel now boasts over 250,000 subscribers made her name as a World of Tanks player. She now plays all kinds of games and she's also a cosplayer. She says she lived and worked in Japan and can speak Japanese. RinRin doesn't just spend her days in a dark room smashing buttons on controllers though - she's a surfer, a mountain climber, and a musician - and also stands up for her rights. The outspoken gamer was banned by the Wargaming administration for alleged cheating, but eventually proved herself innocent while fueling a discussion on misogyny in the cybersport community. RinRin continues to stream (blog on Twitch) and also works as a model. All in a day's work.
2. Karina
Karina Kozyreva (Sycheva), 20, lives with her mother in Italy and boasts a solid one million subscribers on her YouTube page. Playing classics like Counter-Strike, Minecraft, League of Legends, and Hearthstone, she uses an aggressive streaming style with lots of swearing. There are scores of clips of her cursing and completely losing it during gameplay. She's been praised as "Russia's foremost streamer girl" and her income has been discussed on Russian TV shows, with some people criticising her for making money from her crass behaviour - her life is also surrounded by gossip and scandal - but she seems to enjoy it. Her Twitch has over 500,000 subscribers.
3. Olyashaa
Olga Saxon, 24, is a Moscow student with 340,000 subscribers on her YouTube channel. When it comes to video game streaming she prefers Hearthstone but her fame is not about mind-blowing battles - her fans just love the way she is. Olga is a talented actor who can entertain thousands by simply joking and chatting online with her fans from her apartment balcony (these videos are the most popular). Currently, she's active on Twitch.
4. Ksyusha Zanuda
Ksenia "Zanuda" Sevastyanova enjoys a modest 90,000 followers on Twitch but she's up there with the legends of Russian streaming. She often records herself playing piano or guitar and singing - popular songs and video game themes are in her repertoire. As for games, she plays Minecraft, Archeage, and others, often with guest partner players. She's been a long-time girlfriend of Ilya Maddyson, one of Russia's first video bloggers and streamers, and she apparently enjoys posing for half-nude photos, which do her popularity no harm.
5. Vika Karter
With over 740,000 followers on YouTube, Vika has become famous thanks to her joint streams with a user named Mistik, who once attracted millions of viewers on his streams (currently, he's not active). Although Vika herself continues to stream Minecraft and Hearthstone, Karter is more of a video blogger and airs chat streams, invites guests, and devotes a lot of time to spreading and analyzing gossip and rumors from Russia's web. Much like Olyashaa, Vika interacts with her viewers a lot and sometimes asks people to donate money so she can enjoy things like holidays in St. Petersburg. On the other hand, she does a lot of charity streams, where she encourages people to donate money for animal shelters and other good causes.
You can decide for yourself if you like Russian women or not: 5 tips for a happy life with a Russian woman, or 7 reasons not to date her. Or maybe you'd like to know what's special about Russian men? For more on cybersports, you can see our article about the development of esports in Russia.
If using any of Russia Beyond's content, partly or in full, always provide an active hyperlink to the original material.