8 Russian DIY cars that'll have you drooling over a GAZ (PHOTOS)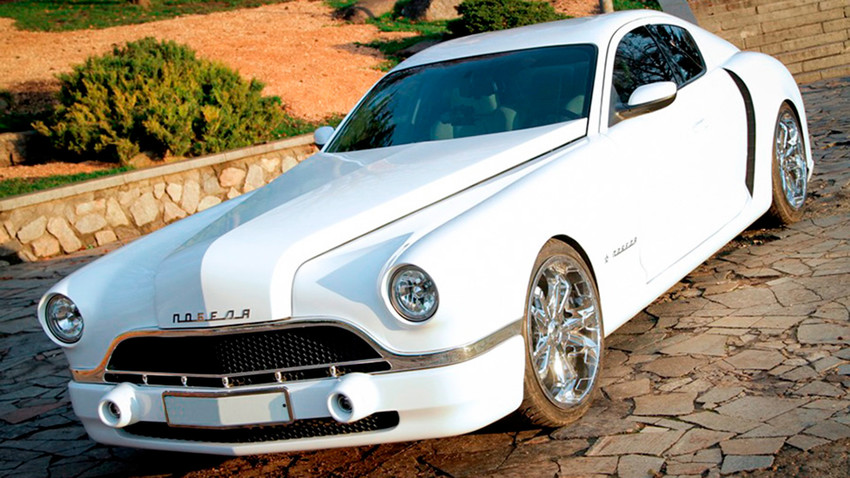 Behold these mutant marvels of custom auto-engineering in Russia. We might have covered concept cars in the past, but nothing can touch good old manual labor – particularly when it comes to the Russians and their penchant for throwing the original design out the window.
1. GAZ-M20 Pobeda meets Mitsubishi Pajero
An M-20 mutant comes our way – this time crossed with a Pajero, from which it borrowed the entire base, the 3.5 liter 208 HP engine, automatic transmission and suspension. Slapped on top is the original Pobeda frame, while the insides have all been updated with Nissan Teana warmed leather seats, automatic windows, an electronic boot, and rear view camera. Classy.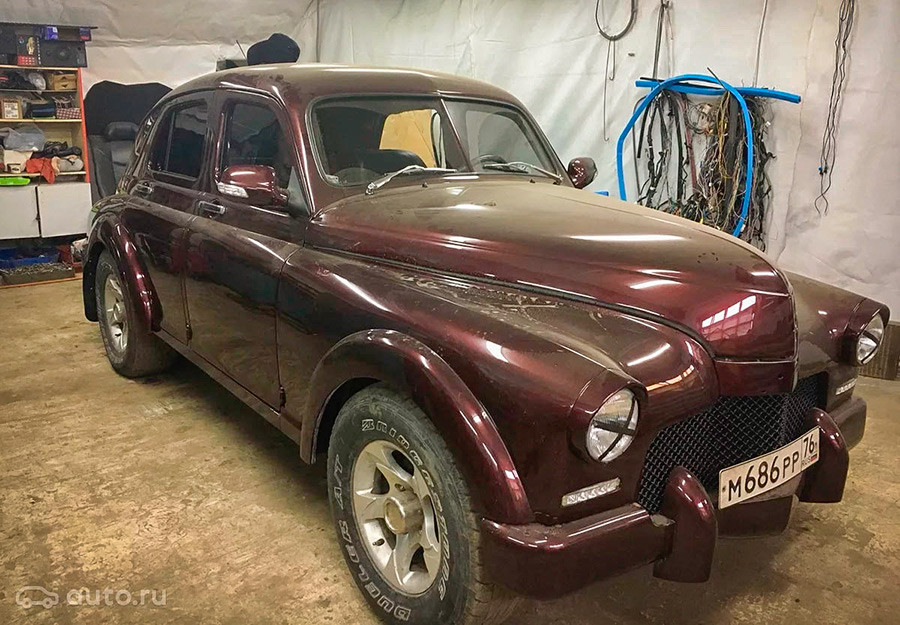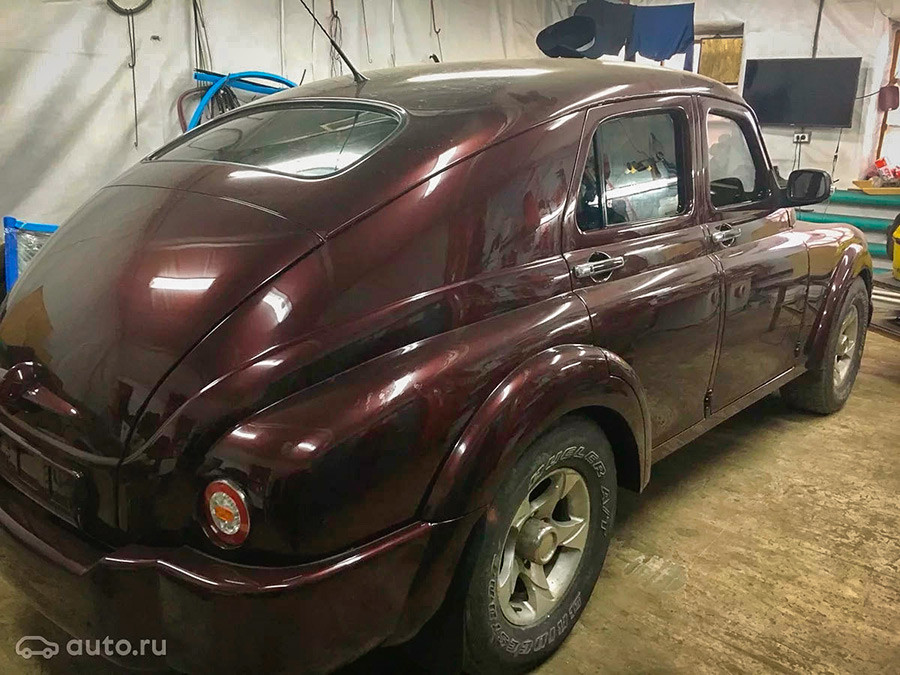 2. GAZ-24 Custom
This beauty underwent a Cinderella transformation when it was turned from a simple sedan into a coupe. Not much is known about the tech specs, save for the obvious lengthening and shortening that went into the redesign. However, a 4V engine was clearly visible under the bonnet. The inside were likewise redesigned and modernized with electronics.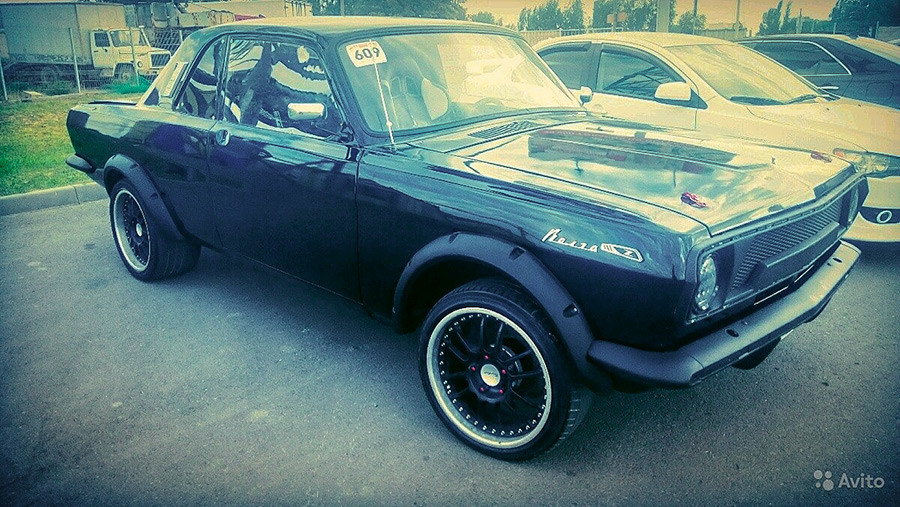 3. CHIMERA
This is proper Russian Muscle with an obvious nod to its American progenitors. Created using a GAZ-3102 "Volga" as a base, this monster is outfitted with a 130 HP engine, and some nifty cosmetic improvements, giving it a more Dodge Charger type of vibe.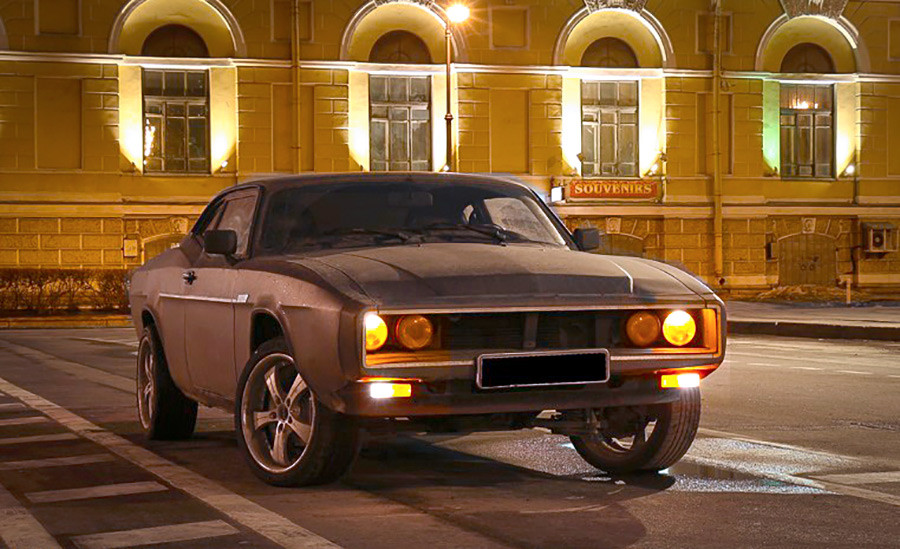 4. GAZ-31105
Ok, you think we must be joking by now with all the GAZes, but it really is the sexiest Soviet car, complete with an illustrious history and plenty of tunings and re-imaginings through the years. Here you're looking at the 31105 – another Volga – fashioned into a coupe. Under the bonnet we get a Chrysler engine. Inside it looks like the classic GAZ-21. Assembly took only four months. This has got to be my personal favorite on the list, together with the HIMERA.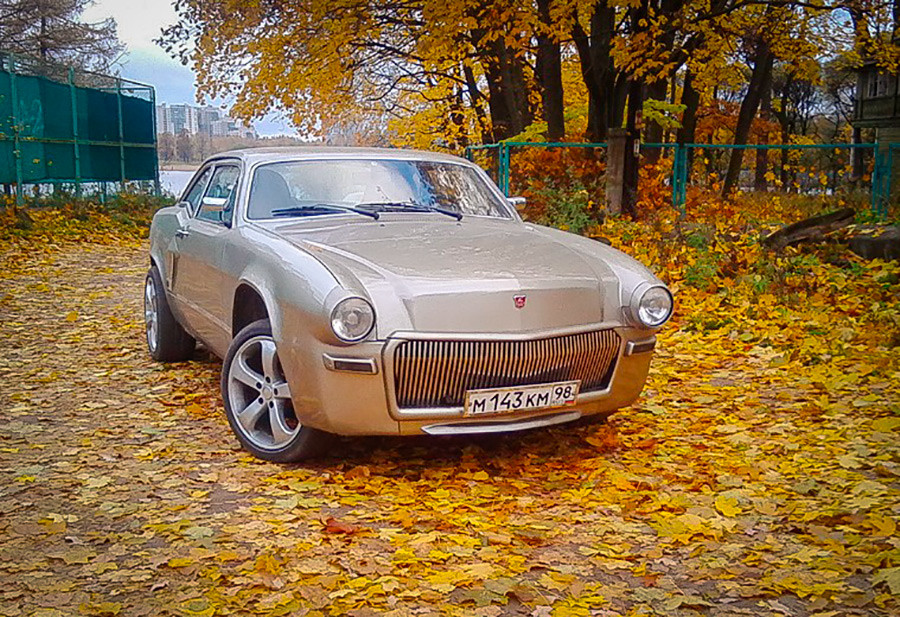 5. (Another?!) GAZ-31105
Yes. Not only is this another 31105, it's also one of the cheapest cars on the list: The owner listed it in May for 400,000 rubles, which is just south of $7,000. Just change the color scheme, and the Volga marriage to an American El Camino looks like a kick-ass idea. What's more, the American pick-up look is the result of manual work – the entire back part wasn't just ripped from another vehicle.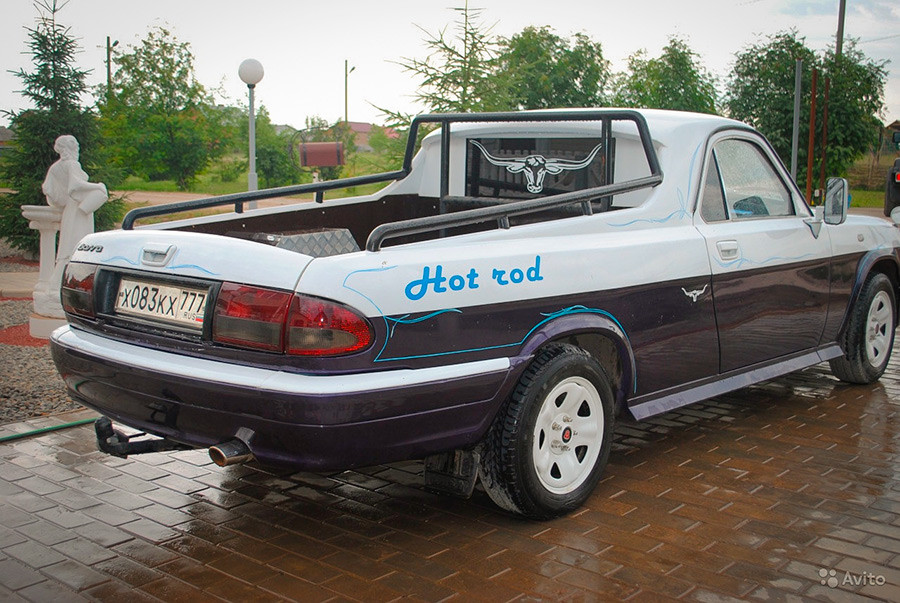 Avito.ru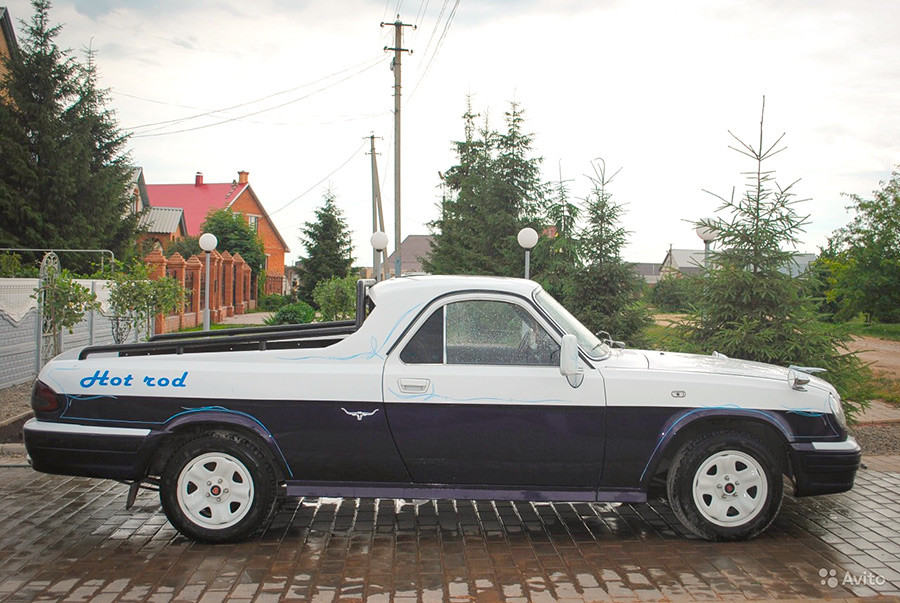 Avito.ru
6. GAZ-M20 'Pobeda' Custom
This slick bad boy is modeled on the car of the same name, but with very different looks. The first one – while a classic – looks more along the lines of Driving Miss Daisy. This custom version here is intended for much more irresponsible behavior. And the base was borrowed from a Mazda RX8. Nice! Seeing one in Moscow a year back was like looking at a beautiful white unicorn.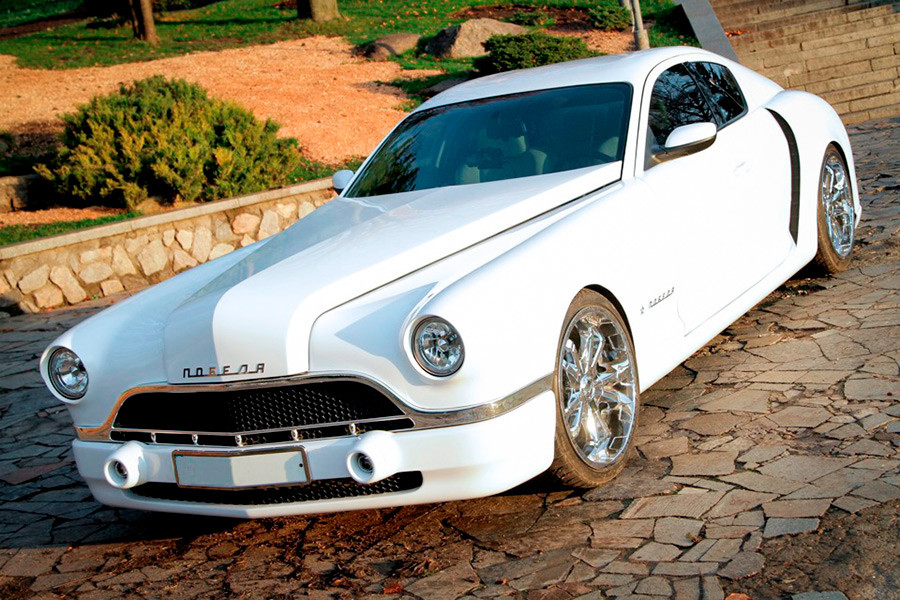 7. GAZ-M20 'Pobeda' meets Mercedes-Benz CL500
Just when you thought our GAZ well had run dry, we hit you with yet another Pobeda mutation – this time based off of the CL500 with a W215 body and a 5-litre V8 engine. But he Pobeda charm is unmistakable – just look at that nose.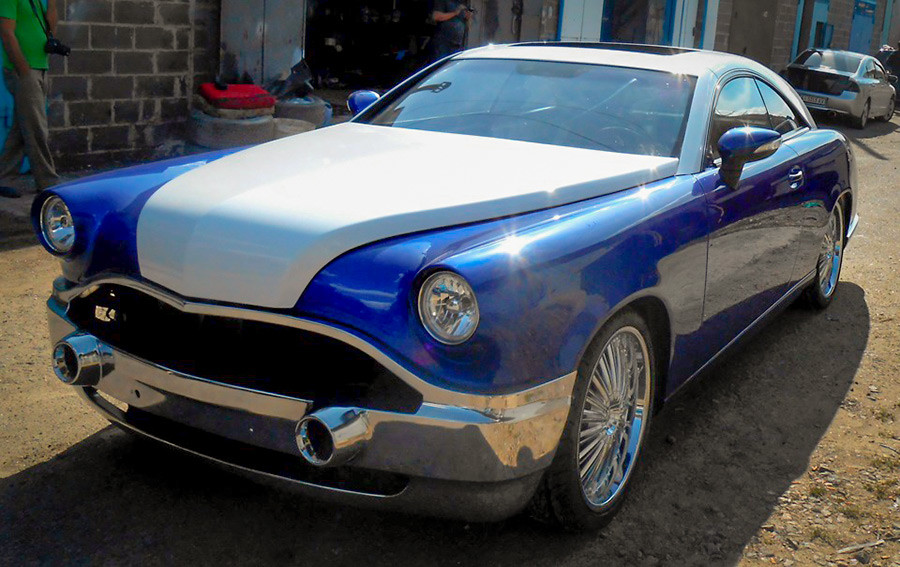 8. What the hell is this – a GAZ-52 or a Jeepers Creepers-mobile???
Last, but not least, this thing looks like it should be in a horror movie with elements of a supernatural revenge flick: the GAZ-52 was once a truck, but is now a mean pickup straight outta hell. Gone is the back compartment. Added was a chassis from a Toyota Crown, a famous Japanese three-liter 220 HP engine and rear-wheel drive. The black coating was a smart decision in my eyes: It gives the 52's naturally plump exterior a slicker, meaner look.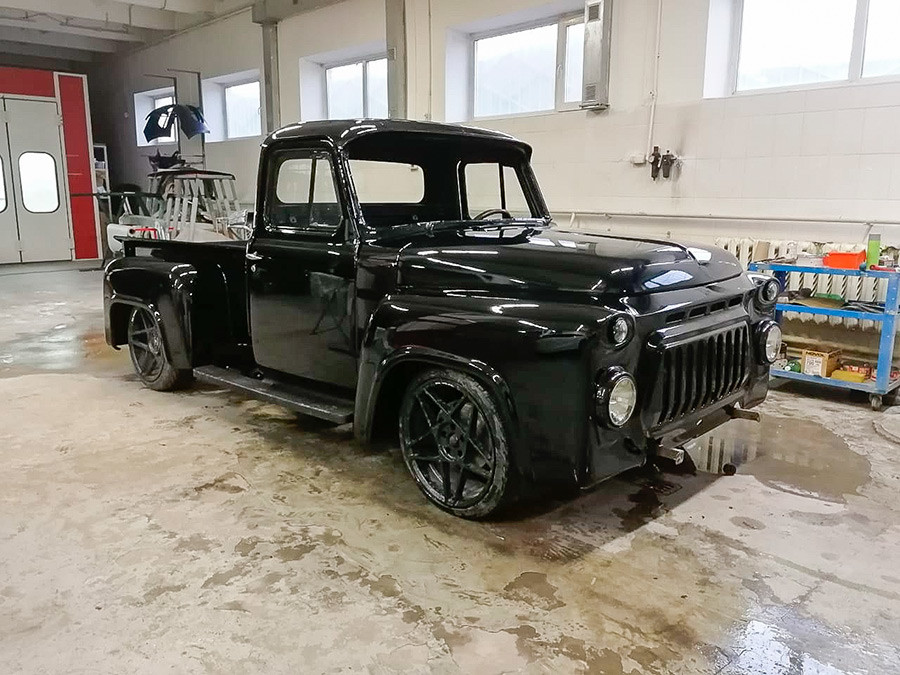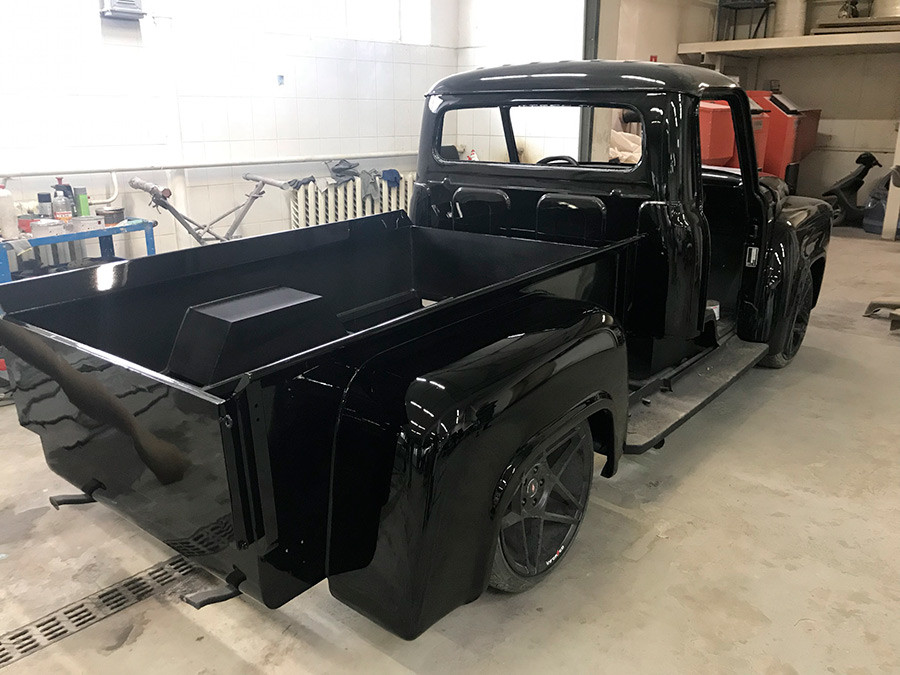 If using any of Russia Beyond's content, partly or in full, always provide an active hyperlink to the original material.