Meanwhile in the Motherland: Why is life in Moscow so surprising after a year in New York?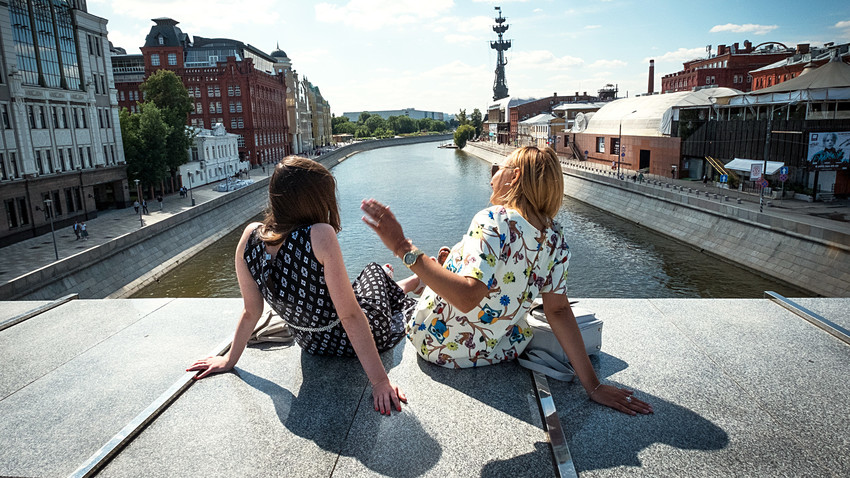 Women rest on a pedestrian bridge, with a giant statue of Peter the Great by Russian sculptor Zurab Tsereteli seen in the background, in Moscow
AFP
A Russia Beyond reporter has been living in the U.S. for over a year. So, after recently visiting home it was necessary to adjust to the new realities of Russia's capital.
Leaving Moscow a year ago, I knew I was going to return to a different country: Russia is changing fast. We went all the way from the dull stability of the 1980s, to the limitless freedom and chaos of Perestroika; from the oil boom of the early 2000s with cash-flushed oligarchs and their model looking girlfriends, to the current reincarnation and supremacy of bureaucracy. Today, it's geeks and hipsters who are leading the change.
Bicycles on sidewalks
Winters are brutal here, so bicycles have never been very popular in Russia's capital. Imagine moving around on your bike through mounds of snow in -30C (-22F) weather in January. Even though the cycling season is short, I had a bike for years. In summer, I used to ride in a local park because Moscow traffic is intense, and drivers weren't used to sharing the road with cyclists.
Something started changing a few years ago when enthusiasts occasionally got together for a night ride. Recently, the Moscow government, which has tried every possible and impossible solution for reducing traffic, introduced CityBike, a bicycle sharing system, just like in the U.S. and Europe.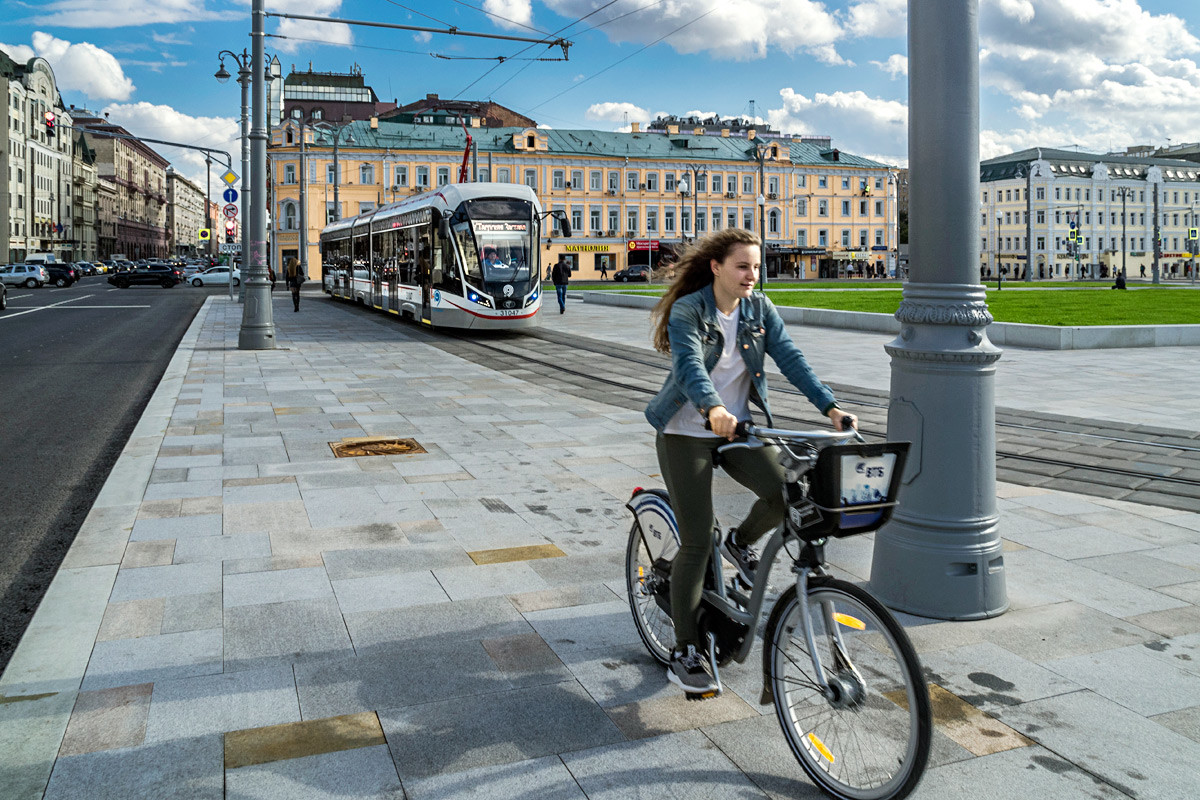 Russians are open to new initiatives: CityBike is so popular that almost everyone uses it. Since riding on the roads during the day is rather dangerous, and nobody wants to get hit by a car, cyclists are taking over the sidewalks. A number of times I was scared to death by a bike appearing unexpectedly out of nowhere from behind.
Food delivery
Another visual addition to the city are people in yellow uniforms on kick scooters. These are employees of Yandex.Eda (Yandex.Food), the food delivery service of Yandex, one of Russia's largest tech companies. In early 2017 the company merged activities with Uber and took full control over Uber Eats.
Starting at the end of May, a new service launched in Moscow. More than 2,000 venues, including McDonald's and Pushkin, one of the capital's landmark restaurants, are now participating in the project.
A food delivery service courier walks in front of the Russian Foreign Ministry headquarters in Moscow
AFP
Food delivery services can be a lifesaver in Russia's capital, where distances are often huge. If you're a vegan, like myself, you might find yourself in a gastronomical desert: fruits and vegetables on the shelves of Moscow supermarkets don't look particularly tempting. The best are found in farmers markets, such as Danilovsky, but it's not always convenient to travel there.
Luckily, there are plenty of delivery services for fresh fruits and veggies, such as LavkaLavka and Moscow.Fresh. The latter was launched recently by Lev Volozh, the son of one of Yandex's founders, Arkady Volozh. There are also other delivery services to bring you food from the small farms outside of Moscow.
New metro stations
There's another reason why I felt like an outsider in Moscow: new metro stations. In any global capital there are two cities, the one on the surface and the other underground. We, the pedestrians, have to navigate our way with both in mind.
Returning home, I could hardly recognize the metro map. Many new stations opened in Moscow this year, including the one by my house, CSKA, named after the major Russian sports club. It's brand new and looks like a cross between a spaceship and a Soviet-era stadium.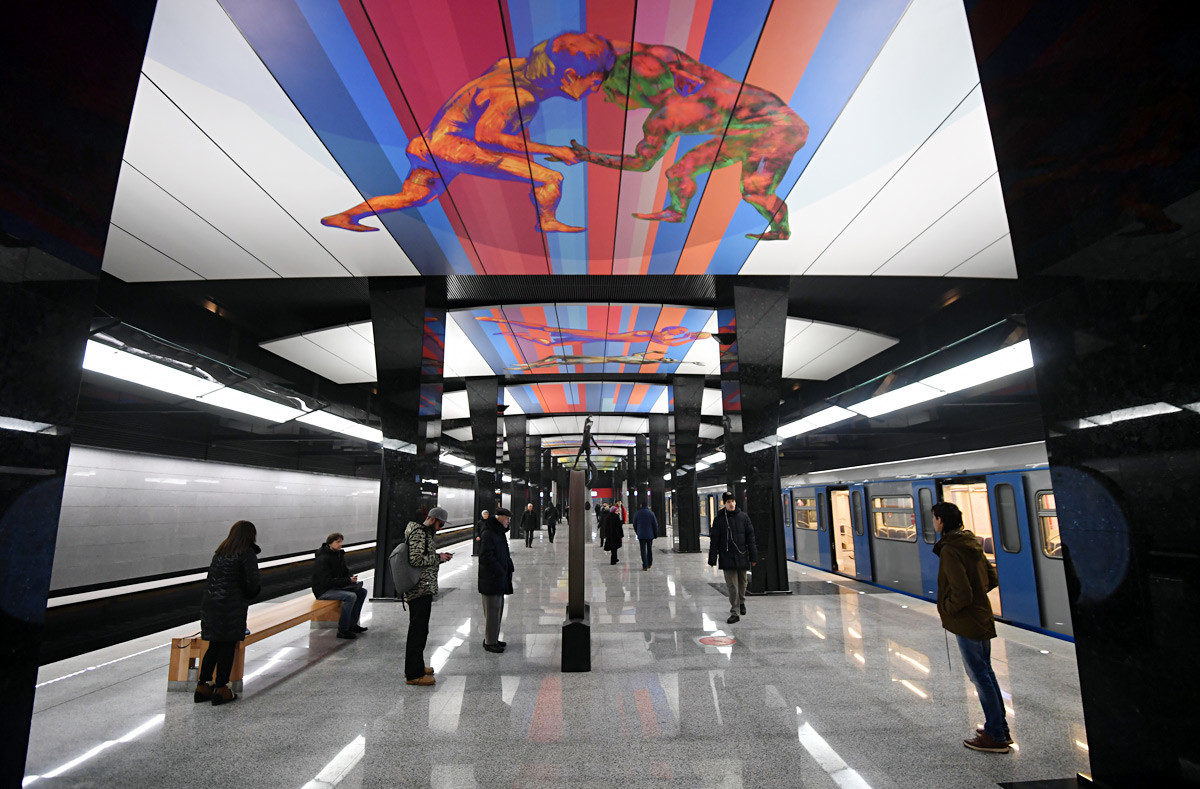 February 27, 2018. - Russia, Moscow. - Opening of the first section of Moscow Metro's Bolshaya Koltsevaya line. In the picture: passengers at the CSKA station of the Moscow Metro's Bolshaya Koltsevaya line.
Komsomolskaya Pravda/Global Look Press
Overall, by the end of 2018 the city will open 21 new metro stations, which is 51 additional kilometers under the surface. Never have so many metro stations opened in Moscow in such a short period of time. I wish there was a metro orientation program, or an excursion, for those returning to the city from abroad.
"Tax free" days
Moscow is super digital: there's an app for pretty much everything. All shops have PayPass terminals, and even grandmas are learning how to pay with their phones. This is why it's extremely weird that an increasing number of businesses, especially restaurants, do not accept credit cards on certain days.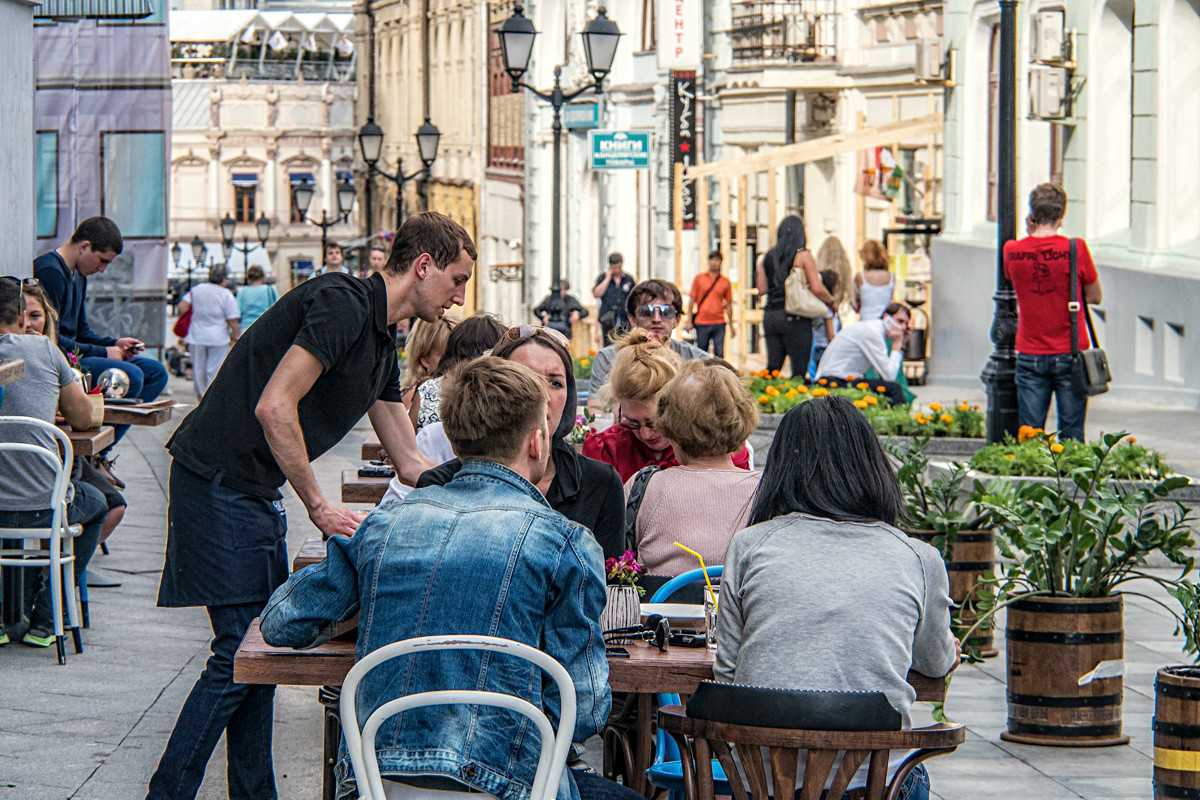 Kuznetsky Most street, Moscow, Russia. Kuznetsky Most is a street in central Moscow, that runs from Bolshaya Dmitrovka Street to Lubyanka Street.
Konstantin Kokoshkin/Global Look Press
You'll hear a number of excuses from the waiters, including "the terminal just broke." In fact, the owners simply prefer cash. I've been eating almost every day in my favorite restaurant on Patriarch's Ponds, and guess what, the terminal broke regularly on Tuesdays and Thursdays, but functioned perfectly every other day.
Despite new technologies, old ways perhaps are still the best, and possibly a new way forward for business in Moscow.
If using any of Russia Beyond's content, partly or in full, always provide an active hyperlink to the original material.