Who are Russia's main allies?
Russia isn't part of a powerful NATO-like military alliance but still has some political and economic partners around the world. Some of them are even obliged to back Russia in case of conflict.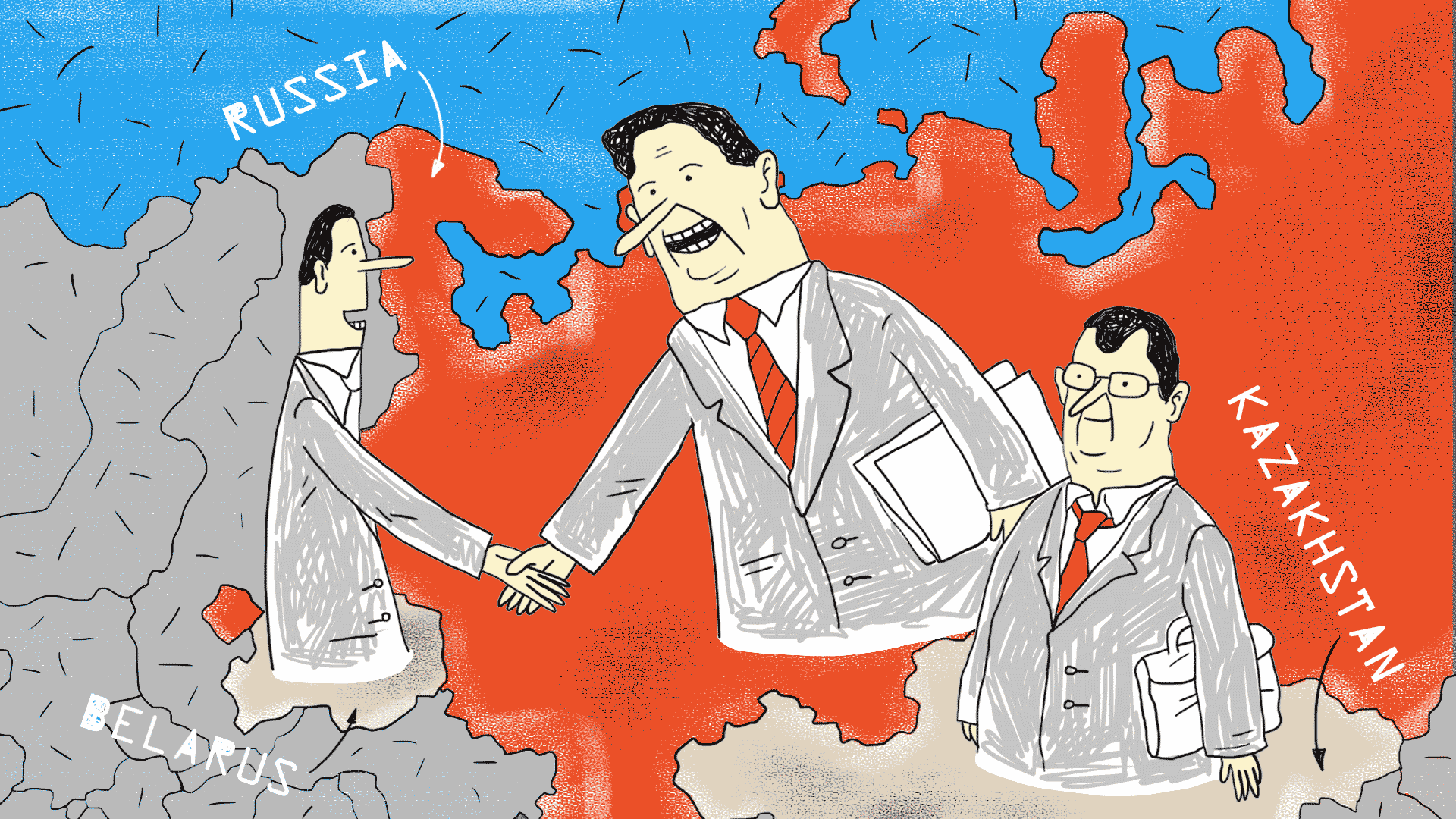 "Russia only has two allies; its army and its navy," Emperor Alexander III used to say. This 19th-century quote remains very popular when people emphasize that in the international arena, especially during hard times, Russia can rely only on itself. But does this mean Russia has no countries to call friends?
Even President Vladimir Putin cited Alexander III when answering the question about Russia's allies in 2015, though quickly clarified that he was joking and Russia definitely has foreign allies. But who are they?
Post-Soviet alliance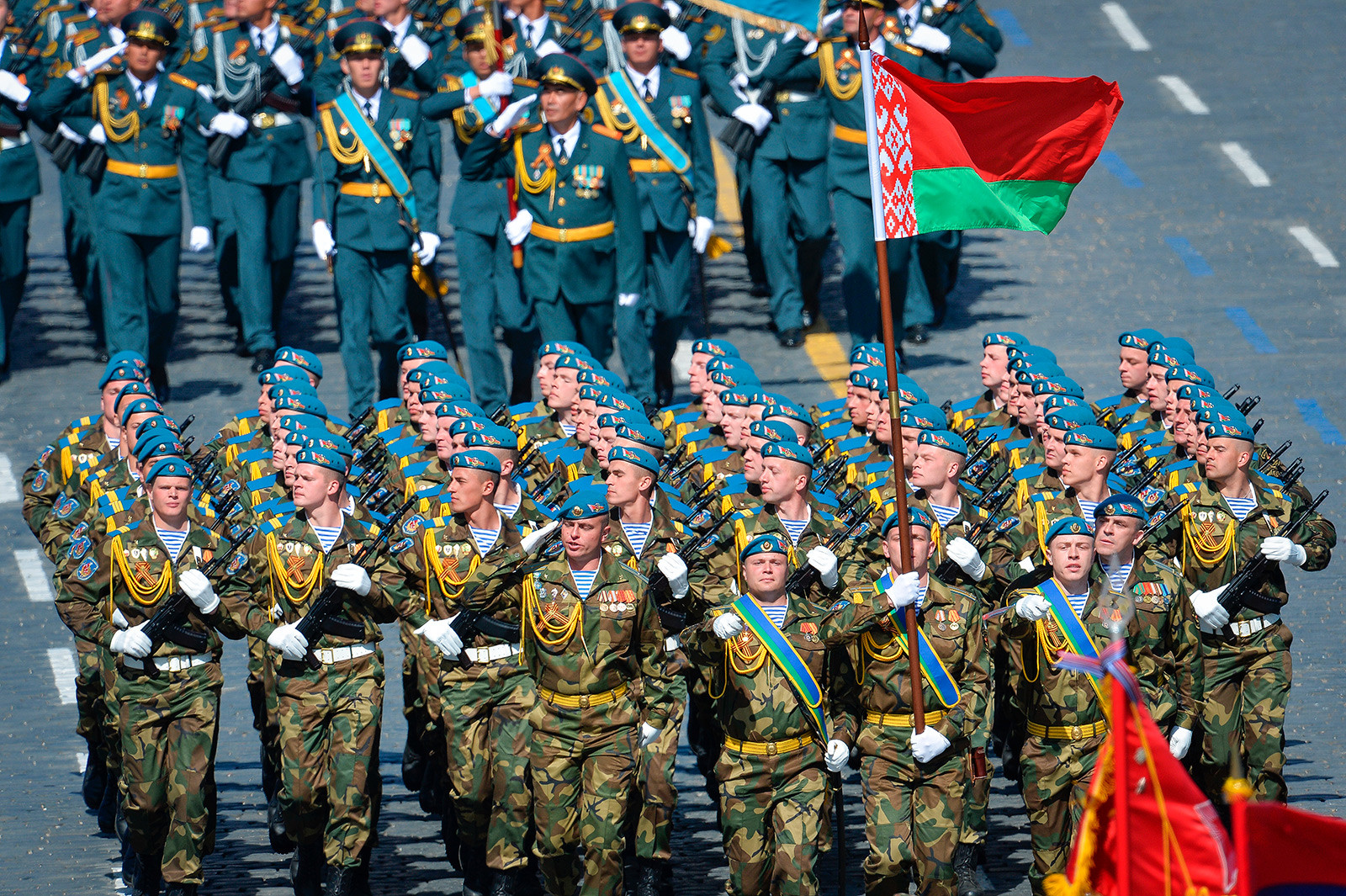 Belarusian soldiers during the rehearsal of the joint military parade on the Red Square dedicated to the Victory Day commemoration.
Vladimir Pesnya/Sputnik
Speaking of countries that Russia has legally binding agreements of mutual defense with, first and foremost these are members of the Collective Security Treaty Organization (CSTO), an intergovernmental alliance created in 1992 that now unites six post-Soviet states: Russia, Armenia, Belarus, Kazakhstan, Kyrgyzstan, and Tajikistan.
According to the CSTO Charter, among its aims is "providing collective protection in case of menace to safety, stability, territorial integrity, and sovereignty" of the member states. The document emphasizes that the members prefer political means to achieve the group's goals yet the CSTO still boasts a combined military force numbering around 25,000 troops.
Treaties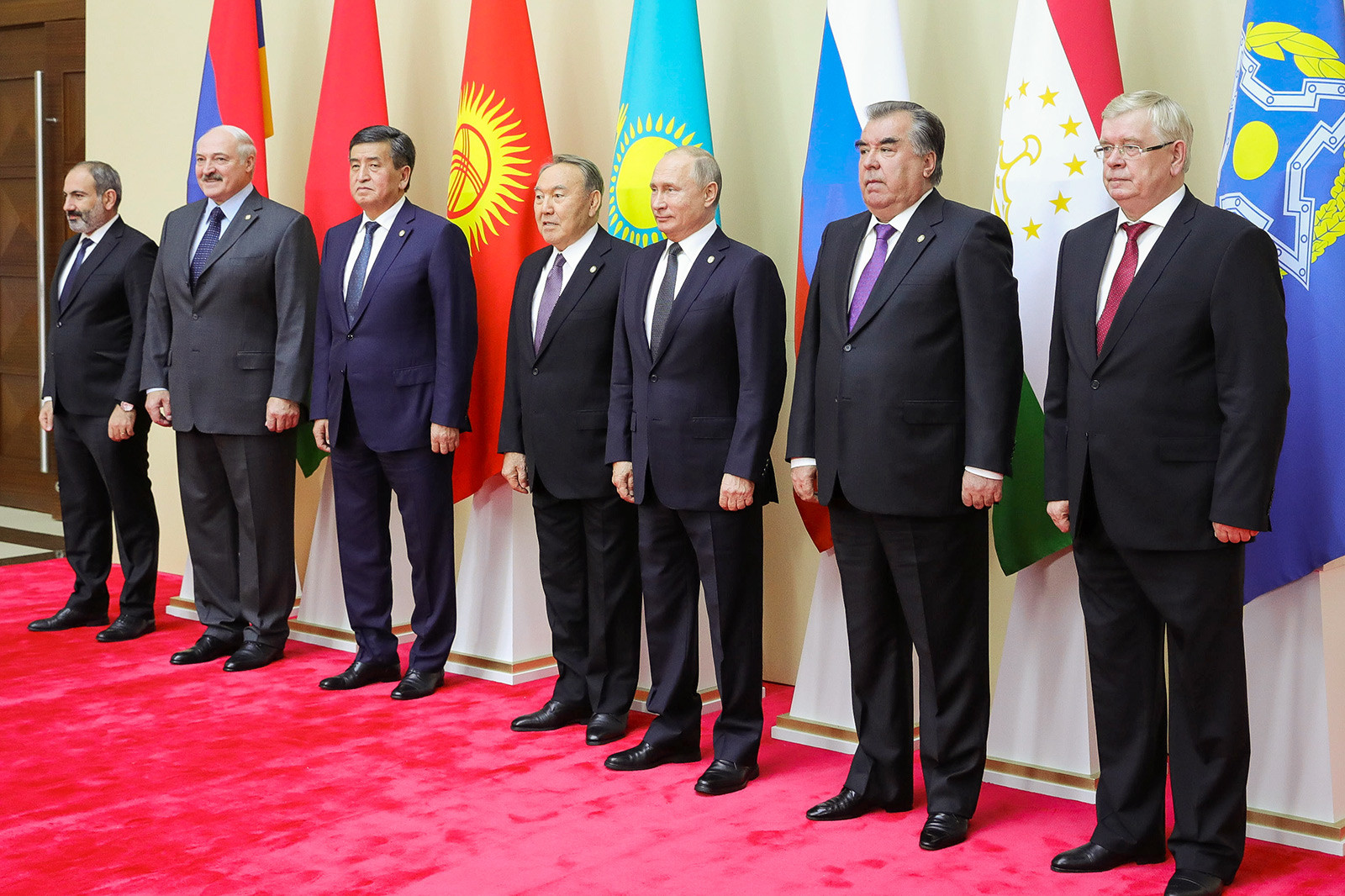 Leaders of the CSTO countries posing for a picture during a summit.
Mikhail Klimentyev/TASS
The CSTO forces have never been called into combat but the organization conducts regular military training exercises. While clarifying who Russia's allies are in 2018, Putin's Press-secretary Dmitry Peskov mentioned the CSTO members first.
Two other countries who have legally binding agreements with Russia are Abkhazia and South Ossetia, both self-proclaimed republics recognized by only five UN members, including Russia. Moscow guarantees the protection of these republics and they, in turn, are obliged to help Russia in case of an attack – even though their military capabilities are far more modest.
Who else?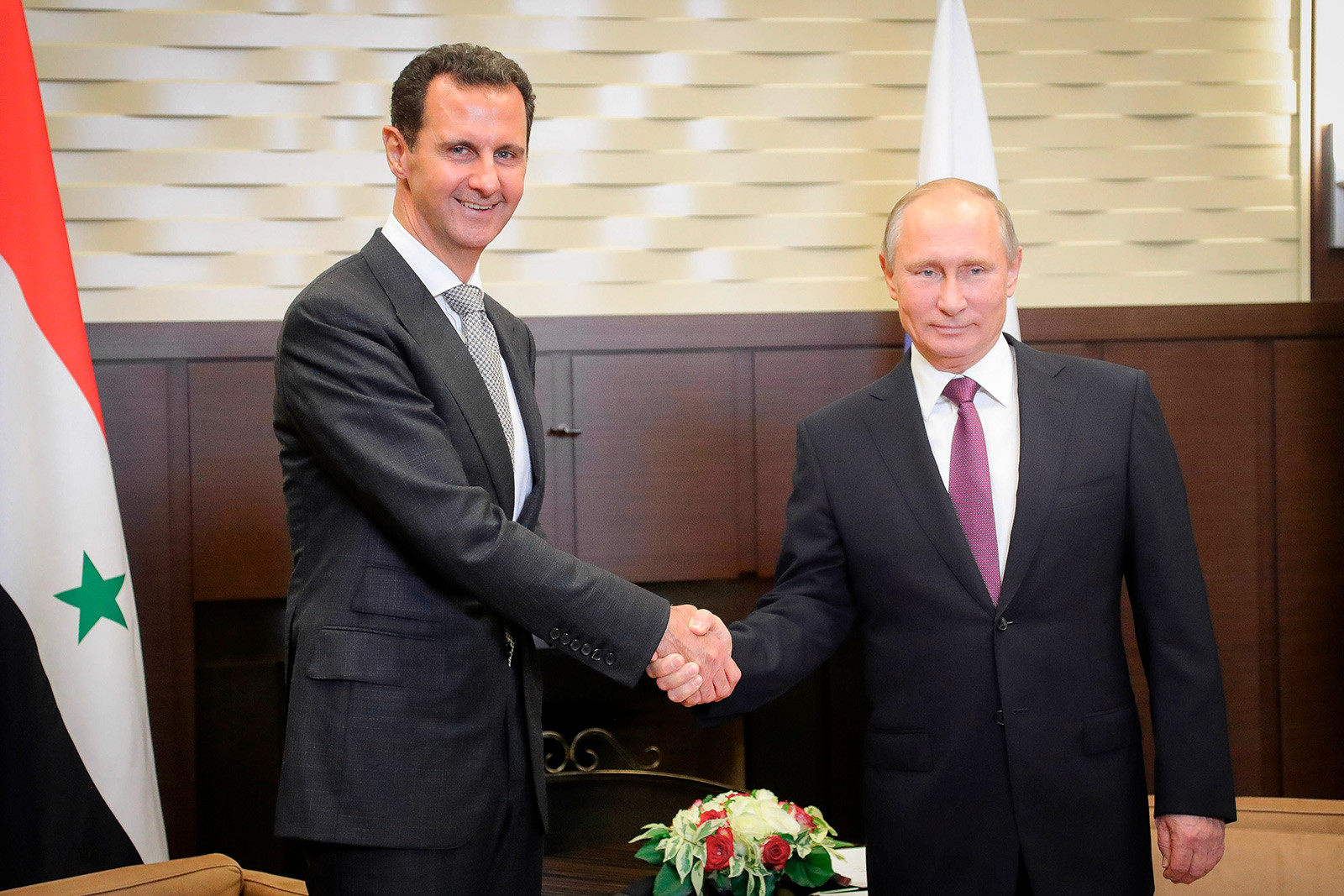 Vladimir Putin and Syria's Bashar al-Assad.
Mikhail Klimentyev/Sputnik
Strictly speaking, that's all countries that Russia has military alignment treaties with. But a number of other states are sometimes referred to as Russian allies, even though there are no official agreements. Take Syria – clearly, Russia helps Bashar al-Assad's government a lot in militarily and political terms. "Of course, Syria is our ally," said Peskov. "But, as far as I know, we don't have a document on the comprehensive allied relations."
Another example is China: the Asian economic giant is a member of the BRICS and the Shanghai Cooperation Organization (SCO), economic alliances in which Russia also participates. Plus, the Russian military regularly conducts joint military drills with its Chinese colleagues. Commenting on one of such drill in 2018 Peskov called China an ally.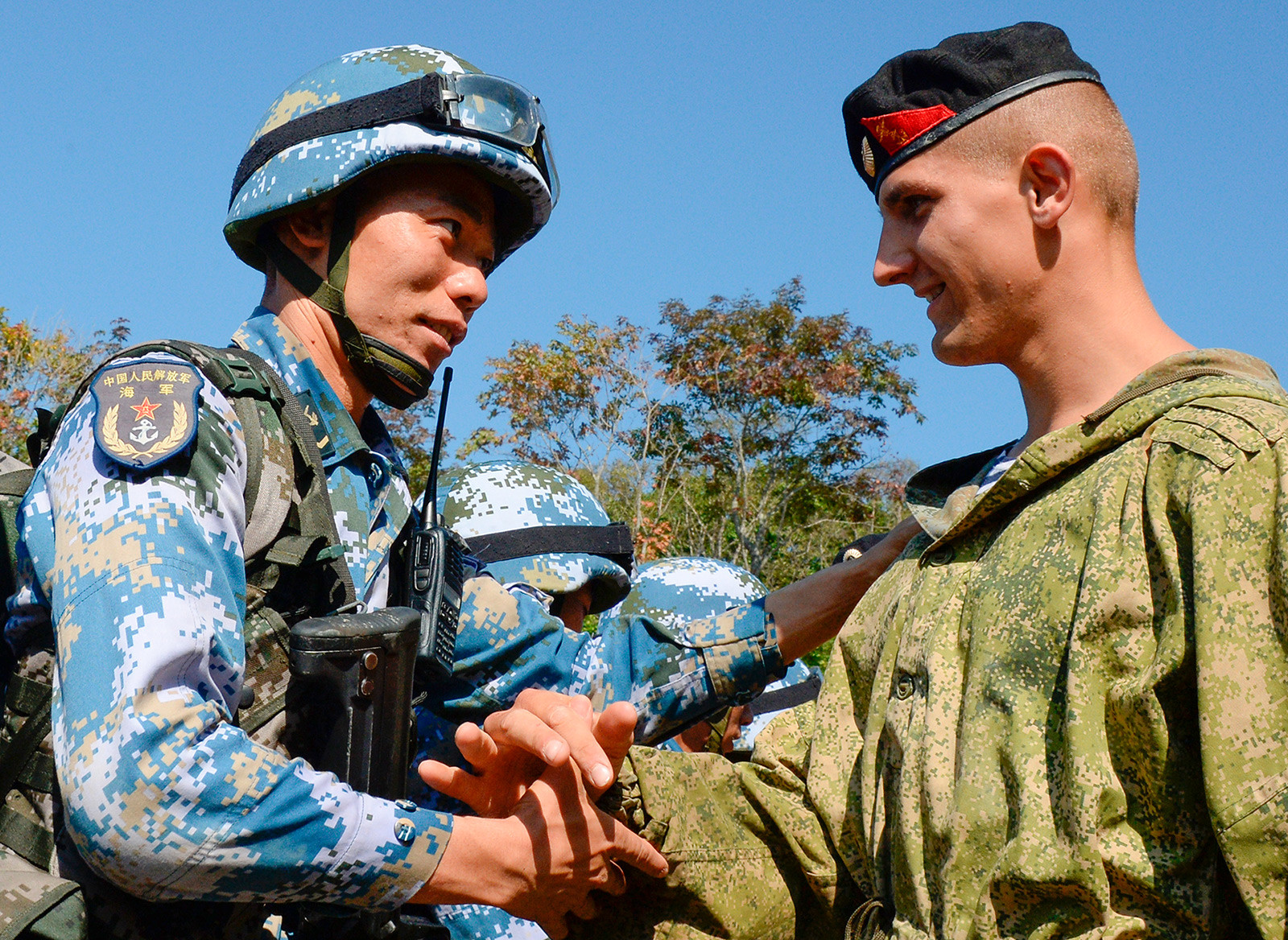 Russian and Chinese marines shaking hands during a joint military drill, 2017.
Vitaliy Ankov/Sputnik
Political scientists, though, believe it might be an exaggeration. As Sergey Karaganov, who heads the Council on Foreign and Defense Policy, says, "Our countries are getting closer but [a full-scale] military and political alliance is impossible. Russia doesn't want to be China's junior partner and we can't be a senior one. Now, things are good just the way they are."
India can be called another potential ally, in many ways Russian-Indian relations are similar to Russian-Chinese ties: India also entered the BRICS and the SCO, conducts joint military drills with Russia, and eagerly buys Russian military equipment. But here we also can find some problems. For instance, according to political scientist Alexander Khramchikhin, "Russia tries to put India in a trilateral alliance with China while it needs an alliance against China." So the relations in this triangle are quite complicated. After all, all the states are pursuing their own interests first.
If using any of Russia Beyond's content, partly or in full, always provide an active hyperlink to the original material.