A book that tells how to triumph in your adopted home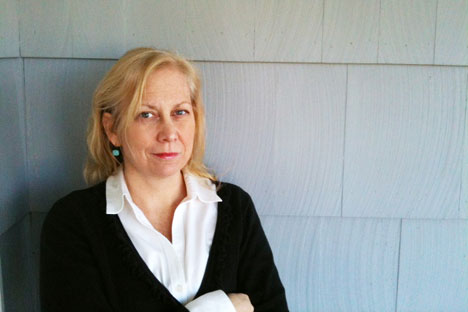 Aksyonov taught Nora that the life of an expat is full of humble beginnings. Source: Personal Archive
Nora FitzGerald, RBTH Guest Editor: Vassily Aksyonov taught me about the 60s generation and "The New Sweet Style" of émigré life.
I lived in Warsaw in the late 1990s when Vassily Aksyonov released his book "The New Sweet Style." I was so deeply touched by Alexander Korbach, the singer, composer and playwright protagonist in the novel. A sensation in Moscow, a darling of dissidents, and a thorn in the side of authorities, Korbach was anonymous in New York.
I did not know what it was like to be Aksyonov, a "Shestidesyatniki," and countercultural celebrity idealist of the 1960s. But I knew what it was like to yearn for a place, and a voice, in an adopted homeland.
The book opens in a New York airport, as Alex Korbach gets his suitcase. "Why, here it is, this battered little suitcase, and it's somehow endearing. The heart of the matter, after all, as it turned out, was this: someone killed a large animal somewhere, they made a case out of this hide in Latvia, and now everything "beastly" about it has vanished, and the suitcase has been transformed into an object of nostalgia. The case went by, collided with a Hindu bundle, and fell over on its side."
Aksyonov taught me that the life of an expat is full of humble beginnings and steep learning curves one has to try and rise to.
Until I moved to Moscow, I couldn't understand how Vassily Aksyonov learned to be funny. I did understand where his melancholy came from. Both of his parents spent 18 years in the Gulag. His mother, Yevgeniya Ginzburg, wrote the powerful memoir, "Into the Whirlwind." Aksyonov himself lived in an orphanage until he was reunited with his mother in the isolation of Magadan, a seaport frozen most of the year.
I wish Aksyonov was still alive – he died in 2009 – and I wish he was still teaching at George Mason University in Virginia. I would send my children to him to learn a little about love, laughter and loyalty in the face of despair; how to dress as if each day might be your last; and how to triumph in your adopted home.
All rights reserved by Rossiyskaya Gazeta.