Cinematryoshka: "Anton's right here"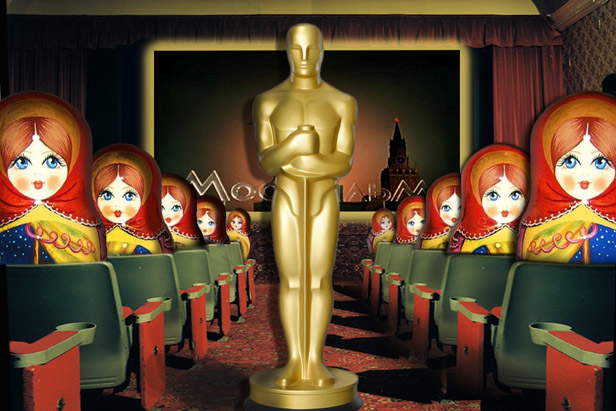 Russian cinema is like a matryoshka: following the recursive method, which in the art criticism is called "mise-en-abîme", it plays with the various meanings. Step by step you perceive the sense of the film but each time you understand that there is an unrevealed implication, even more profound. This video-blog is to help you to gain an insight into contemporary Russian cinema.

In this edition: Lyubov Arkus, director of the acclaimed documentary film "Anton is right here," met with viewers to discuss their impressions of the movie, which seeps imperceptibly into being.

The 69th Venice Film Festival, in September 2012, saw the premiere of Lyubov Arkus's "Anton is right here." It received a long ovation from audiences and critics alike. A month later, this movie about a Russian boy with autism from a dysfunctional family appeared in movie theaters across Russia. Now the director patiently explains to his fellow citizens why "Anton is closer to them than to anyone else."

The idea of the movie "Anton is right here" was conceived a few years ago when Lyubov Arkus, already a renowned movie critic and editor of Seance magazine (one of the most important magazines about cinema in Russia) came across an unusual essay written by a child:

"People can be kind, happy, sad, nice, good, grateful, big, small... People go home. People go shopping. People play the piano. People play the grand piano. People play the harmonica. People go to Plekhanov. People suffer. They carry water by themselves or in trucks. People are inside ships, planes, buses, trains, trams, cars, helicopters, cranes, combine harvesters. People live in houses, in rooms, in kitchens, in apartments, in containers, in hallways, in bathrooms, in the shower, in the bath... People rush. People swear. Now happy. Now serious. People bang and rattle. They're not shaggy. They get lost. Ginger. Deep. They skin things. People renovate houses and barns. People will endure a bit more. People draw and write. They work in the forest. Chop, saw, and burn wood. People still say hello to each other, talk, jump, run. People are final. People fly."
Related article: Russian director proposes a new way to talk about autism.
All rights reserved by Rossiyskaya Gazeta.