Russian Artists revive en Plein Air traditions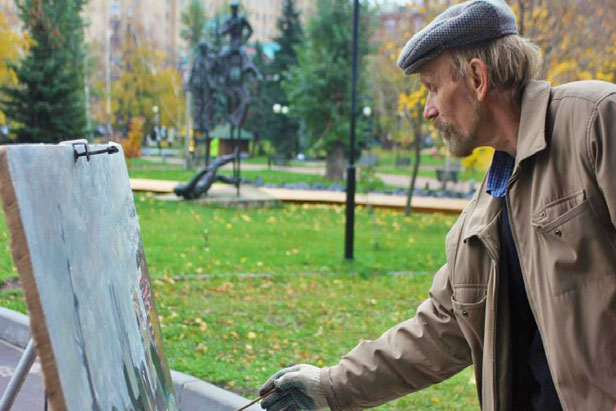 Leading Moscow's artists revive the traditions of painting en Plein Air. Master-classes for this technique are held in the city parks and accessible for all the comers.
En plein air is a French expression which means "in the open air", and is particularly used to describe the act of painting outdoors, which is also called peinture sur le motif ("painting on the ground") in French.

In October the Moscow art park MUZEON hosted an Autumn plein air with the assistance of honoured professional painters who also participated in the event as teachers. Park visitors were able to observe their work and even join them. Anyone ready to try himself in the technique en Plein Air art could depict the bright colors of the picturesque Russian autumn.
Artists have long painted outdoors, but in the mid-19th century working in natural light became particularly important to the Barbizon school and Impressionism. The popularity of painting en plein air increased in the 1870s. The Newlyn School in England is considered another major proponent of the technique in the latter 19th century.
All rights reserved by Rossiyskaya Gazeta.