Grand Prix Final tests Olympic ice arena in Sochi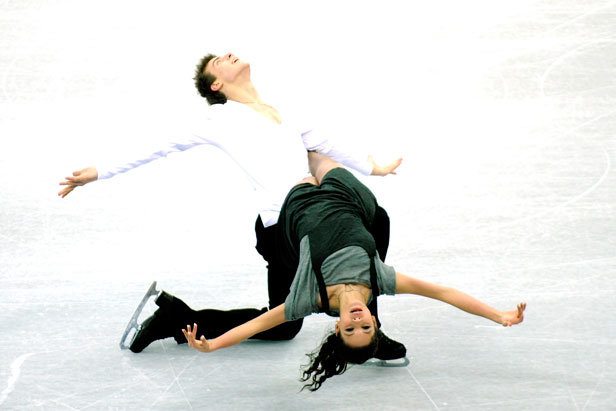 Editor - Vladimir Stakheev, photos - Mikhail Mordasov/focuspictures, music - Pyotr Ilyich Tchaikovsky
The world's best figure skaters have come to Sochi to take part in the final stage of the Grand Prix series.
Tatiana Volosozhar and Maxim Trankov enjoyed a confident lead after the short program. They won the gold medals with 204.55 points. The Russians also had the silver on the night, thanks to Vera Bazarova and Yury Larionov. China's Pang Qing and Tong Jian took the bronze, nine points down from the second place. Mao Asada of Japan snatched her third career Grand Prix title, confidently topping the ladies' competition. The Japanese scored 196.80 points to leave second-placed American Ashley Wagner nearly 15 points behind. The bronze went to other Japanese representative Akiko Suzuki.
At the Grand Prix Final, competitors said they liked the venue but some spectators complained about handrails obstructing the view in the upper tier. The next test for the arena is the December 24-28 Russian national championships, which is expected to feature Olympic champion Evgeni Plushenko.
The Iceberg Skating Palace is a 12,000-seat multi-purpose arena. After the Olympics, it will be turned into an exhibition hall. It cost $43.9 million, including the temporary works for the Olympics.
All rights reserved by Rossiyskaya Gazeta.