Yekaterinburg, the heart of the Eurasian continent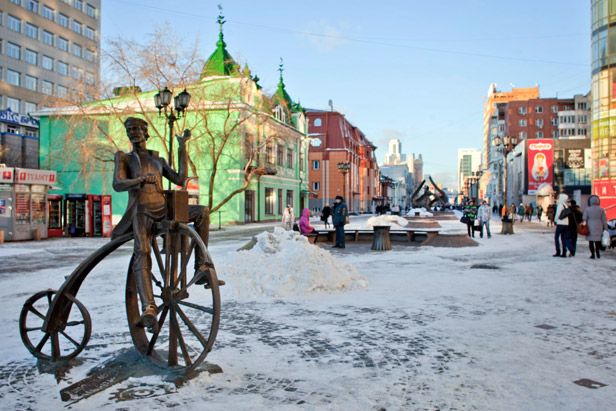 Yekaterinburg is the fourth-largest city in Russia, located in the middle of the Eurasian continent, on the border of Europe and Asia.
The city was founded in 1723 and named after Tsar Peter the Great's wife Catherine I (Yekaterina). Between 1924 and 1991, the city was named Sverdlovsk after the Communist party leader Yakov Sverdlov. During the 1930s, Yekaterinburg was developed by the Soviet government as a center of heavy industry. During World War II, many state technical institutions and whole factories were relocated to Yekaterinburg.
Famous for its theaters, Yekaterinburg is also home to some very popular theatre companies. The city is the centre of New Drama, a movement of contemporary Russian playwrights.
One of the sighseeings is Church of All Saints built on the site, where Nicholas II, the last Emperor of Russia, and his relatives were shot during the Russian Civil War.
All rights reserved by Rossiyskaya Gazeta.