Russia celebrates Victory Day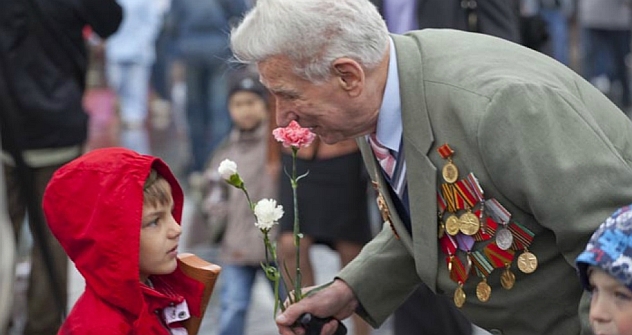 Russia has celebrarted Victory Day. Source: RBTH / Ricardo Marquina Montanana
Russia held a parade in Red Square to mark the 67th anniversary of the Soviet victory over Nazi Germany in the 1941-45 Great Patriotic War.
The Victory Parade is expected to involve over 14,000 servicemen and about 100 pieces of military hardware.
A cloudy morning greeted the beginning of the Victory Day Parade in Moscow Wednesday, with more than 14,000 soldiers and officers parading alongside more than 100 units of heavy equipment including tanks, rocket launchers and armored vehicles to celebrate the 67th anniversary of victory in World War II.
In contrast with last year's Victory Day parade, all participants are dressed in full formal dress, except for soldiers in mechanized divisions, who will wear field uniforms. Last year, all soldiers wore field forms.
Heavy machinery fitted with special rubber "boots" to prevent damage to the ground surfaces on Red Square will also take center stage in the parade, with the line of equipment stretching 1.5 kilometers. This year's parade will also see the new armored Lynx vehicle on Red Square for the first time, which will accompany the Topol-M strategic missile launchers in the procession. Aircraft piloted by veterans will fly over the parade with 1.8 ton flags streaming behind commemorating each branch of the Russian military.
Russia has celebrarted Victory Day. Source: RBTH / Ricardo Marquina Montanana
The parade started at 10:00 a.m. to the music of a composition called Holy War performed by a military orchestra composed of more than 1,000 musicians, followed by the the Russian National Anthem. The day's festivities will conclude at10 p.m. with a 30-shot salute.
Combined report based on the information from the Moscow Times and RIA Novosti.
All rights reserved by Rossiyskaya Gazeta.