Moscow Rock'n'Roll? Balalike it!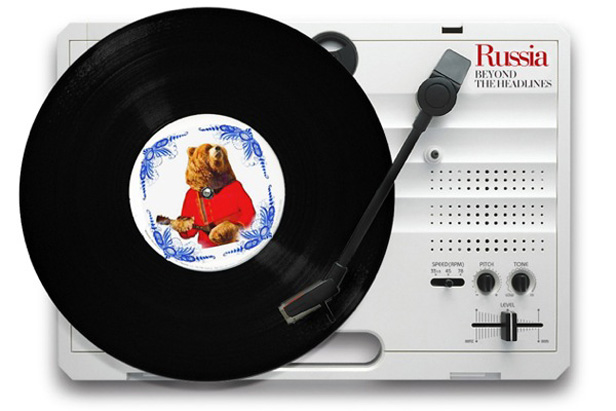 For those who don't think that Russian music ends with the last accord of balalaika we would like to present our new audio-podcast devoted to the contemporary Russian music. The aim is to show the great diversity of Russian musicians, performing in various genres from jazz to experimental trip-hop. Some of the artists are much influenced by western culture, others try to develop and promote authentic Russian sound and mainly Russian lyrics.
We invite you to a promising journey beyond the headlines and prejudices. And it's up to you to decide whether you like it or even... balalike it.
In this edition we present a cult Rock'n'Roll band from Moscow with a very bright history and a symbolic name.
Moscow band Bravo represents the "Stilyagi" (that literally means "fops" or "dandies") style that had been revived in the late 80s. The band was formed in 1983 and changed 3 soloists (Janna Aguzarova, Valeriy Syutkin and Robert Lentz) during its 30 year history. However, the guitarist Eugene Khavtan has always been the band's only and unchallenged leader. Bravo's style is unique and recognizable: they stay faithful to rock-n-roll and rockabilly of the 50-60s, with elements of surf-rock, swing and new wave.
Enjoy the best tracks of Bravo!
TRACKLIST:
1. Bravo with Valeriy Syutkin – Moscow beat (Московский бит)
2. Bravo with Zhanna Aguzarova – Cats (Кошки)
3. Bravo with Valeriy Syutkin – Vasya (Вася)
4. Bravo with Zhanna Aguzarova – Miraculous land (Чудесная страна)
5. Bravo with Valeriy Syutkin – Orange tie (Оранжевый галстук)
6. Bravo with Robert Lentz – It's sunrise behind the window (Это за окном рассвет)
All rights reserved by Rossiyskaya Gazeta.