Instaweek: a year in space with the Russians, and ballet on the big screen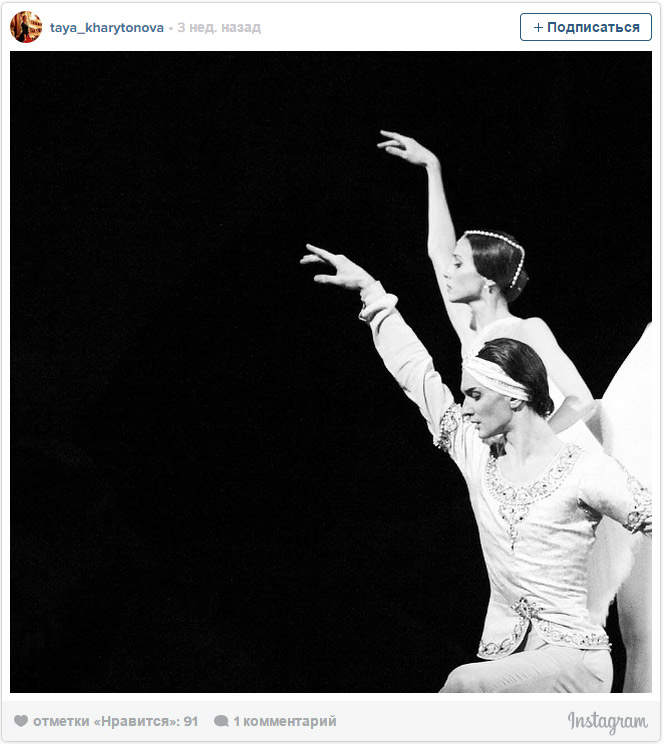 RBTH presents a news digest based on Instagram photos related to Russia
American astronaut Scott Kelly (left) is getting ready to blast off into space, where he will spend one year. At the same time, his twin brother will remain on Earth and scientists will closely monitor their heath for variations. Scott Kelly is already in Russia. On March 27 a Russian rocket carried the NASA astronaut to the International Space Station along with Mikhail Kornienko (right) and veteran spacefarer Gennadi Padalka (in the centre), who joins them for the first six months of their lengthy expedition. Scott Kelly and Mikhail Kornienko will spend one year in space.
Alexei Leonov (right), the first human to conduct extravehicular activity in outer space; Scott Kelly (left). On March 18 Russia celebrated the 50th anniversary of the first spacewalk. Caption: "50 years ago today the man on the right conducted the first ever spacewalk. Congratulations Alexei Arkhipovich!"
The annual Mercedes-Benz Fashion Week opened at Moscow's Manezh Central Exhibition Hall on March 26 and runs till March 31. Designers from Russia, Ukraine, Italy and the U.S. will present their 2015/2016 autumn/winter collections at this Europe's largest fashion week, which will be broadcast live on the event's official site.
The Bolshoi Theatre, within the framework of the 2014-2015 season, has announced that the ballet "Ivan Grozny" will be transmitted on April 19 in movie theaters in Russia and throughout the world.
Founded in St. Petersburg in 1895, the Russian Museum is the world's largest repository of Russian art. In May last year, its administration reached an agreement with the mayor of Malaga, Spain, to set up its first European branch, which opened this week on March 25.
European champion Elizaveta Tuktamysheva has become the first Russian figure skater in the history of the World Championships to perform the most difficult jump in women's figure skating – a triple axel.
This Saturday, March 28, Russia will take part in Earth Hour, when people around the world switch off their lights and electric equipment for one hour to show they are willing to save electricity. Around 800 buildings in Moscow will participate in the climate action event. This is how the unlit Kremlin looked in 2014.
All rights reserved by Rossiyskaya Gazeta.