Instrumental rock festival in Moscow? Balalike it!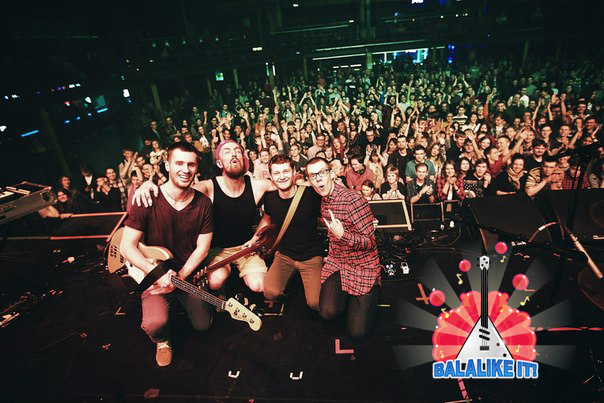 Two days of live rock in the center of Moscow
A dozen rock bands from all over Russia will be playing for two days starting June 20 in Moscow's Muzeon park. They will all gather on one stage at the Matroshka festival ("Matroshka" is a combination of two words, "Matryoshka" – a Russian doll, and "math rock" – a style of experimental rock with complex rhythmic structures). All the groups vary in their musical backgrounds, size, and instruments. For many of them, this will be their first performance in Moscow. But math rock is what unites all these bands with their strange, made-up names.
The entire roster is spread over two days, allowing time to enjoy the whole geography of Russian math rock.
First day:
MTKRSS from Kurgan have been performing since 2010, but under a different name. Now they begin a fresh start: The band has new members, heavy synthesizers and recently recorded a new LP, which they are going to present.
Originally from Smolensk, Kawri's Whisper moved to St. Petersburg to explore new creative opportunities. Their next stop is the Russian capital.
Weary Eyes did a great job recording their debut album and mastering it Ireland. Their saturated sound earned praise at home and abroad from critics and bands alike.
Bingo Bandy Club has managed to gain popularity outside of their native town of Kurgan, performing in many Russian cities and finding new fans. This week they will try their luck in Moscow.
A trio called Yawn Hic from Nizhniy Novgorod has been together since 2011. Though they've been together for years, their music keeps evolving as they experiment with their sound and vocals.
Koala Kamaji (Podolsk) have lots of interesting ideas in their arsenal, like accented bass, bright guitar effects and up tempo beats.
Second day:
Penguinsmeat have been on tours in Russia and Europe. Their performance at Matroshka will be quite a big experience for the band from St. Petersburg.
Too Far East Is West is a band from Nizhniy Novgorod, known for its philosophical name and extremely melodic music.
Kazan duo YaineYa mixes a countless number of genres like math rock, indie, embient, jazz and grindcore.
You don't want to miss out on Moscow-based Jaunt's musical energy. Even if you are bad at math, you will understand their language perfectly.
Pobeda from Moscow is strongly influenced by the 90's sound and modern math rock. You might not know it from listening, but the group's lead singer, Leo, hails from Venezuela.
Hashtea's music promises to help you understand the beauty of their native city of St. Petersburg and the nature of the Northern part of the country.
All rights reserved by Rossiyskaya Gazeta.