A Russian pursuit of Tibetan art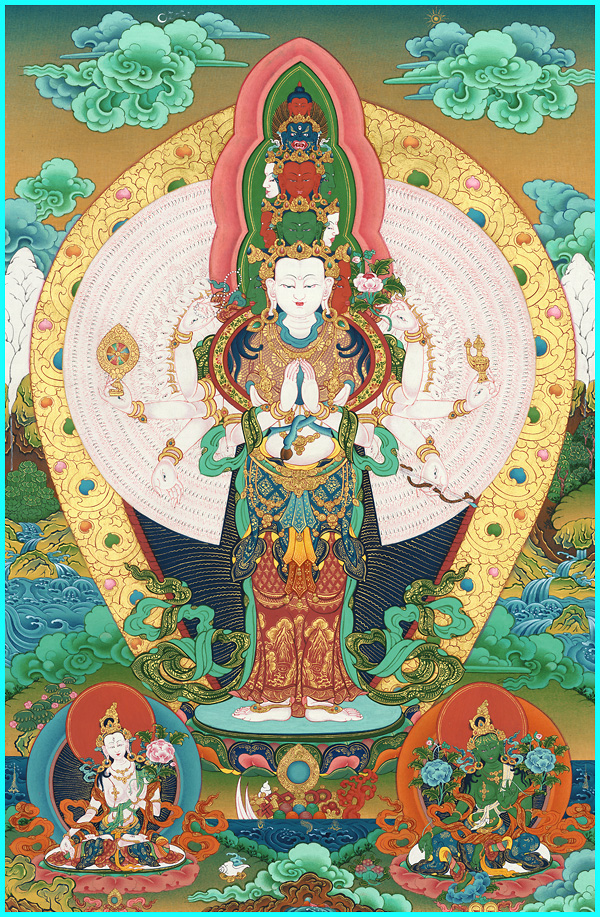 1000 armed Avalokiteshvara,White and Green Taras
Nikolai Dudko
'Thangka - Art of philosophy, meditation and yoga,' an exhibition by Russian artist Nickolai Dudko is being held at the State Museum of Oriental Art in Moscow.
Nickolai Dudko is an artist who studied at Ulan-Ude's Art College and the Academy of Art in Kiev, Ukraine.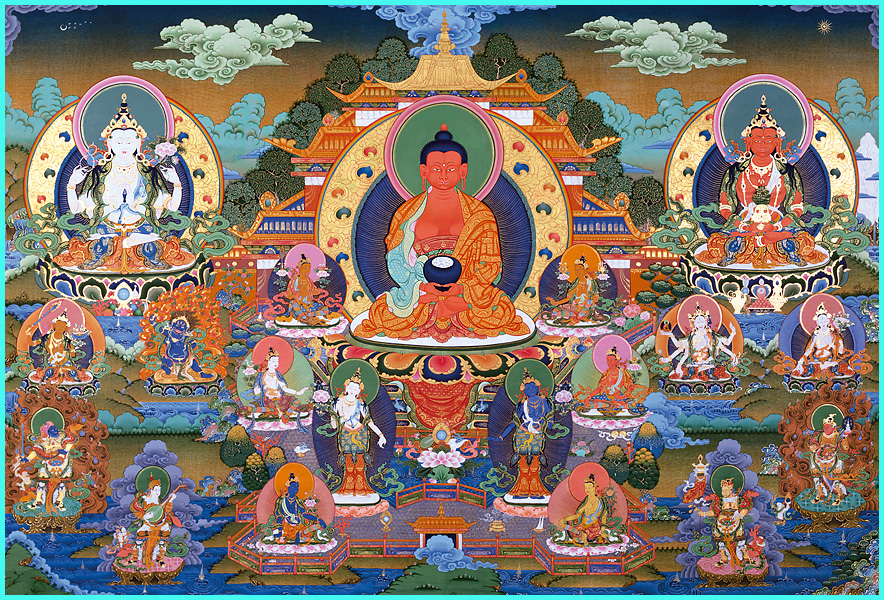 Green Tara saving from eight sufferings of Samsara.Source: Nikolai Dudko
In 1986 when he lived in Ulan-Ude, Dudko started to learn to paint Thangkas, sacred Tibetan Buddhist painting on cotton or silk applique. His first teachers were Buryatian Lamas of the Dharama-Doddi and Jimba-Jamso temples.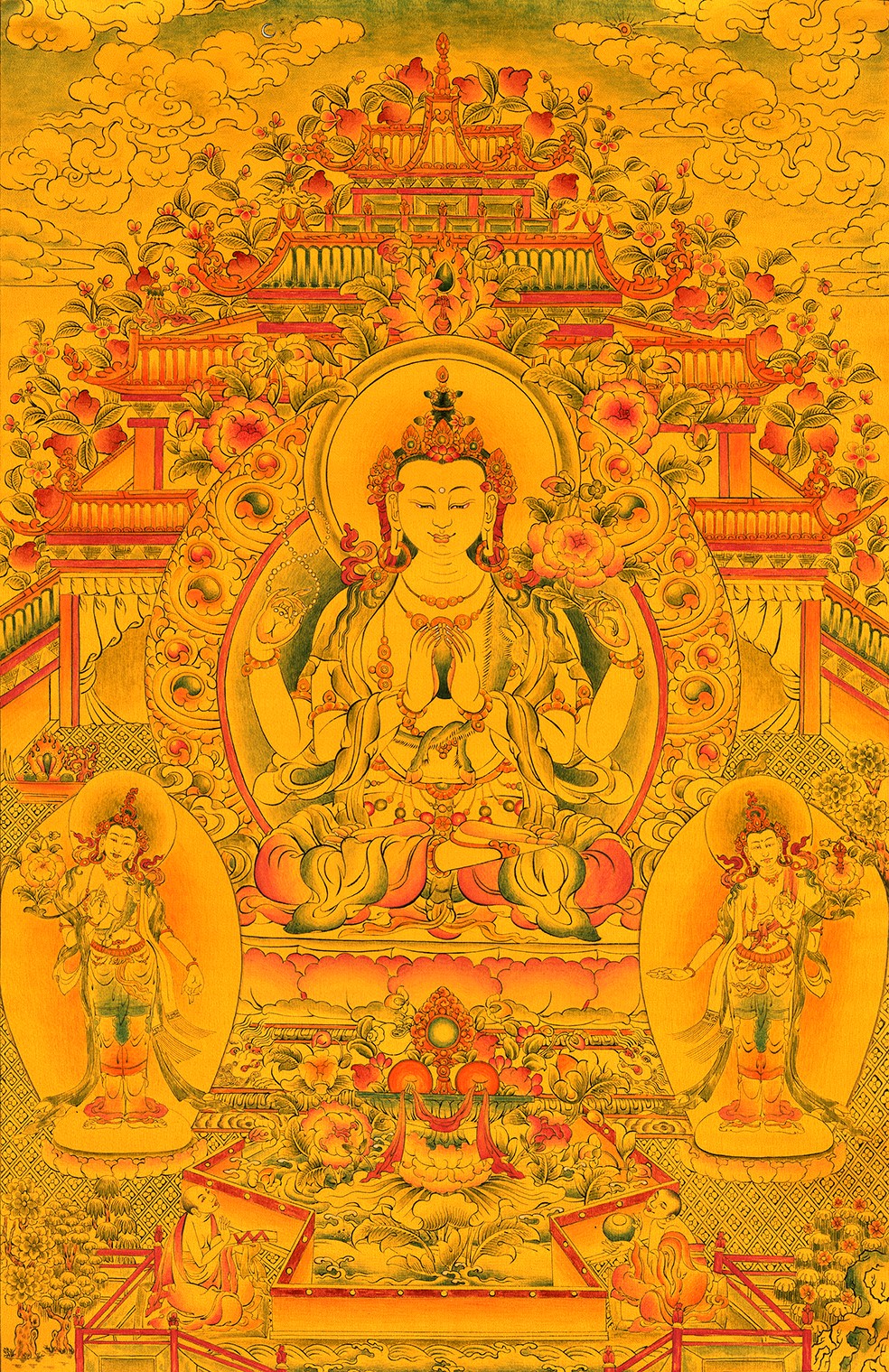 Avalokiteshvara. Source: Press Photo
In 1990, his first Thangka exhibition was held in Buryatia. Four years later Dudko showcased his work in Buenos Aires, Argentina.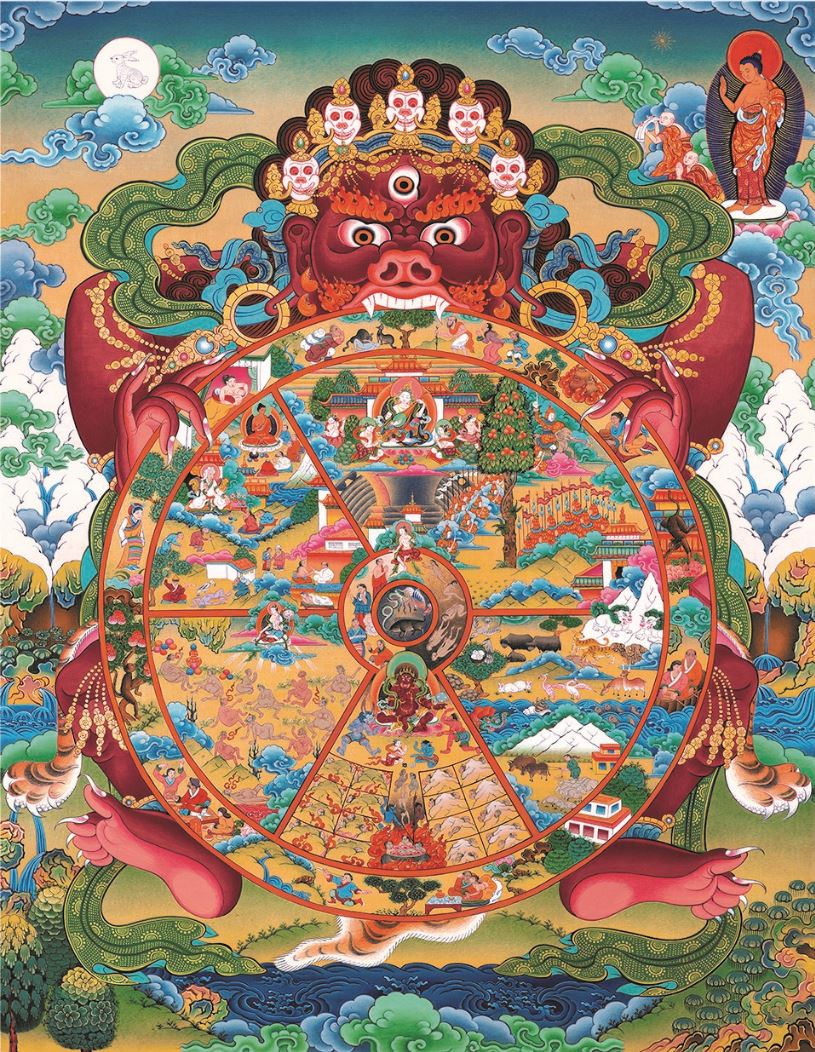 ​
Wheel of Life. Source: Press Photo
In the mid 1990s, he started to learn a different method of Thangka painting from Buddhist lamas in India, Mongolia and Nepal. Sangye Yeshe, the personal artist of the Dalai Lama became Dudko's spiritual teacher.
Medicine Buddha. Source: Press Photo
An artist is required to spend five years of learning the art of Thangka in Buddhist temples to be considered a professional. Dudko managed to complete the necessary painting requirements in one and a half years.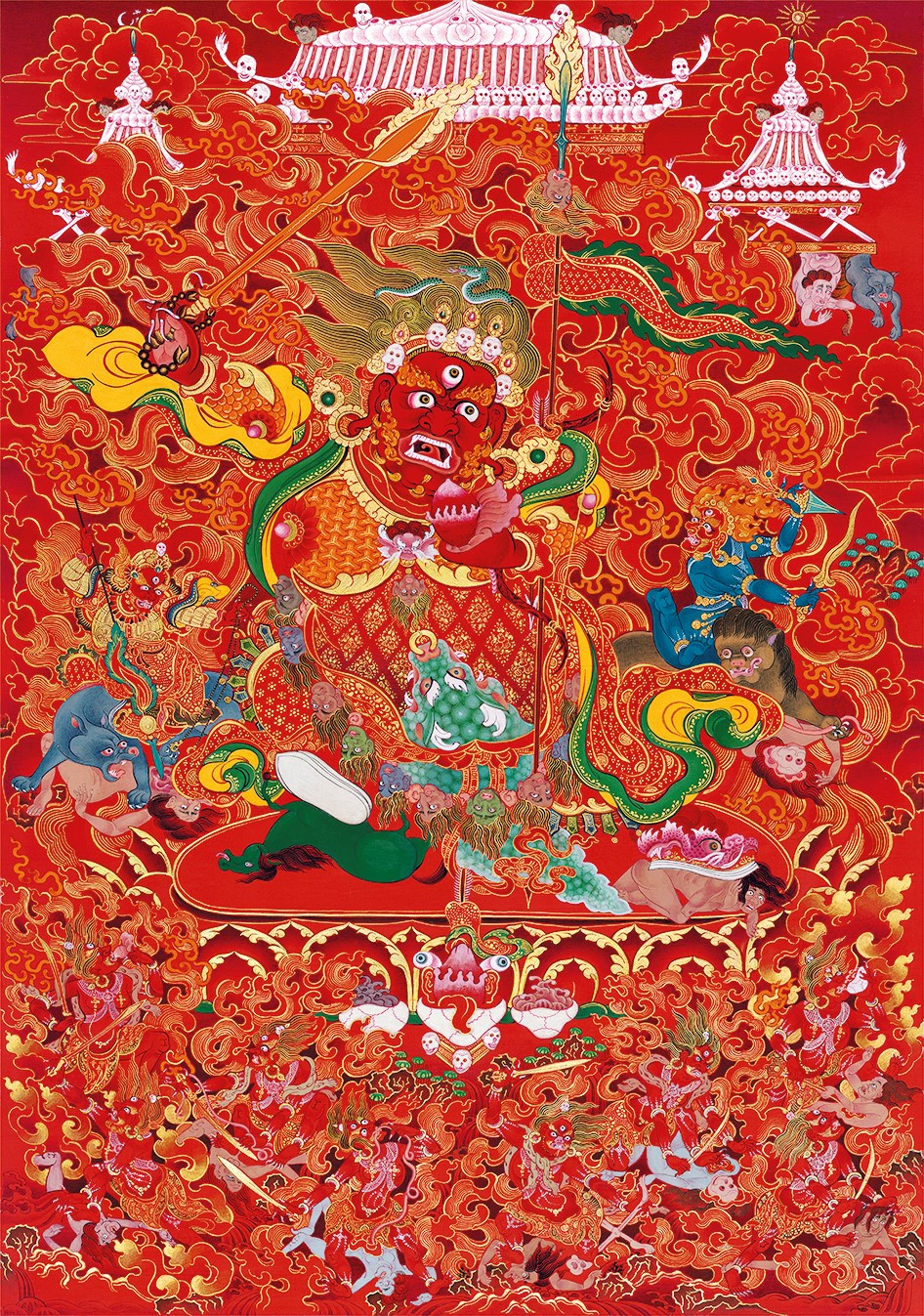 Jamsaran (Begtse). Source: Press Photo
Dudko is now a certified teacher of Thangka painting.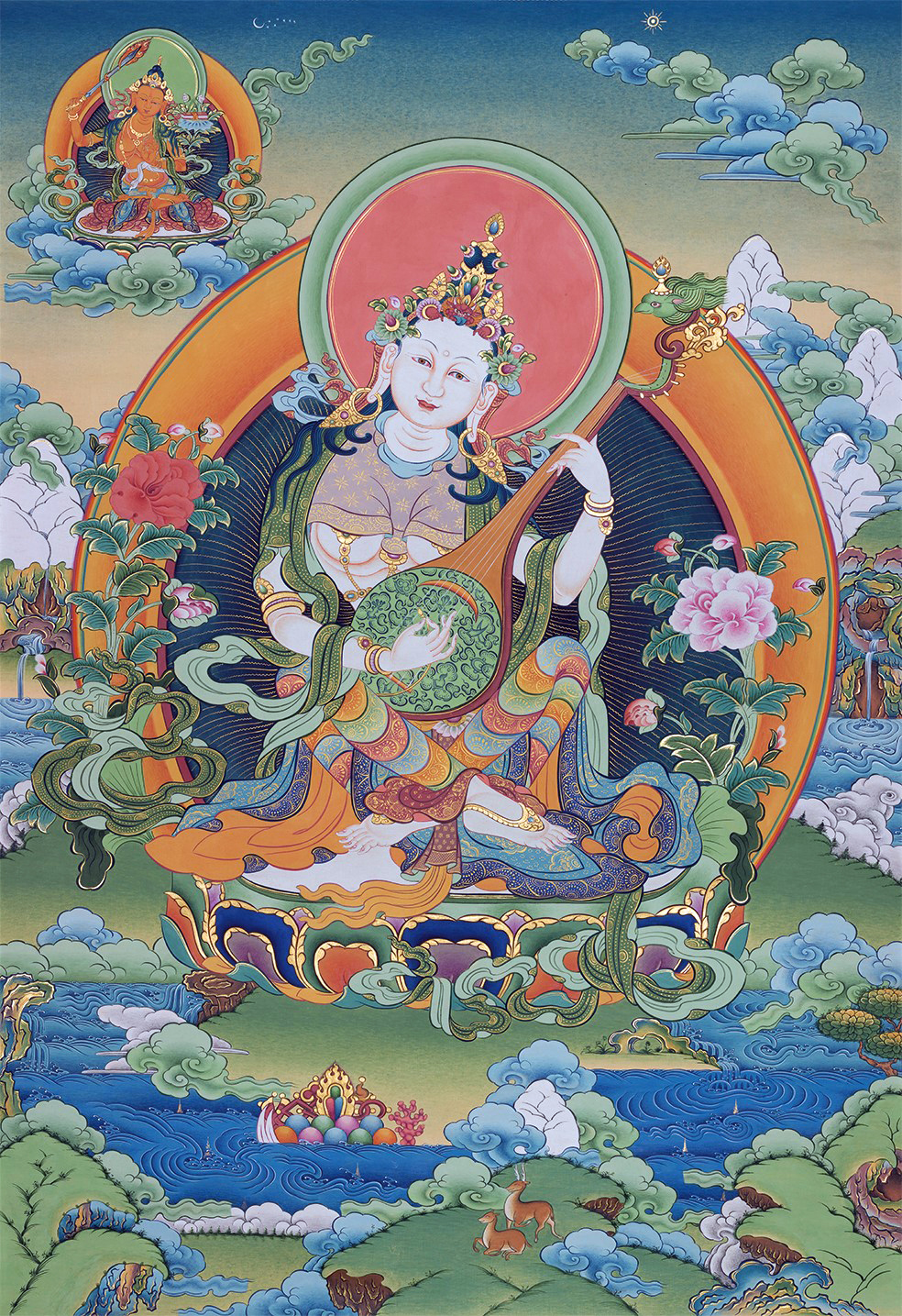 Yanchenma. Source: Press Photo
The Russian artist uses material such as golden dust, saffron and cinnabar.
Jamsaran (Begtse). Source: Nikolai Dudko
From 1997 to 2003, Dudko taught Thangka painting for adults in Buryatia.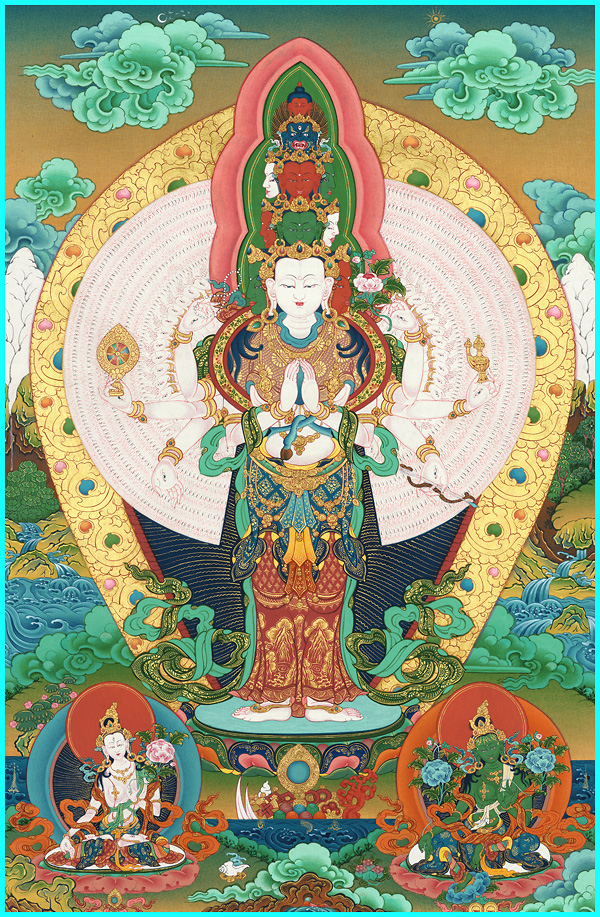 1000 armed Avalokiteshvara, White and Green Taras. Source: Nikolai Dudko
Now Dudko works as a Thangka teacher in the Academy of Art in Ulan-Ude.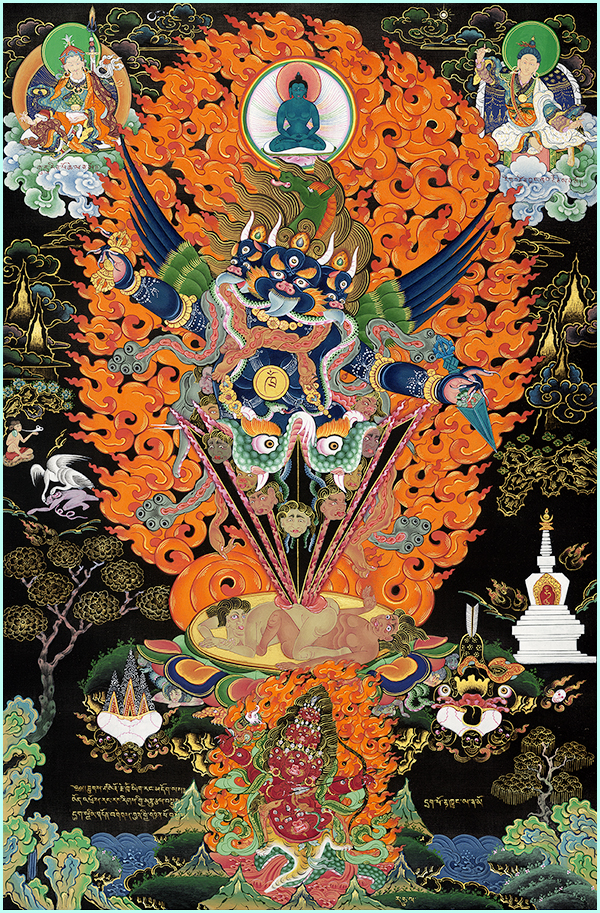 Dark Garuda. Source: Nikolai Dudko
Over the last few years, he has held exhibitions in Argentina, Italy, Mongolia, China and India. Dudko plans to take his next exhibition to Tibet.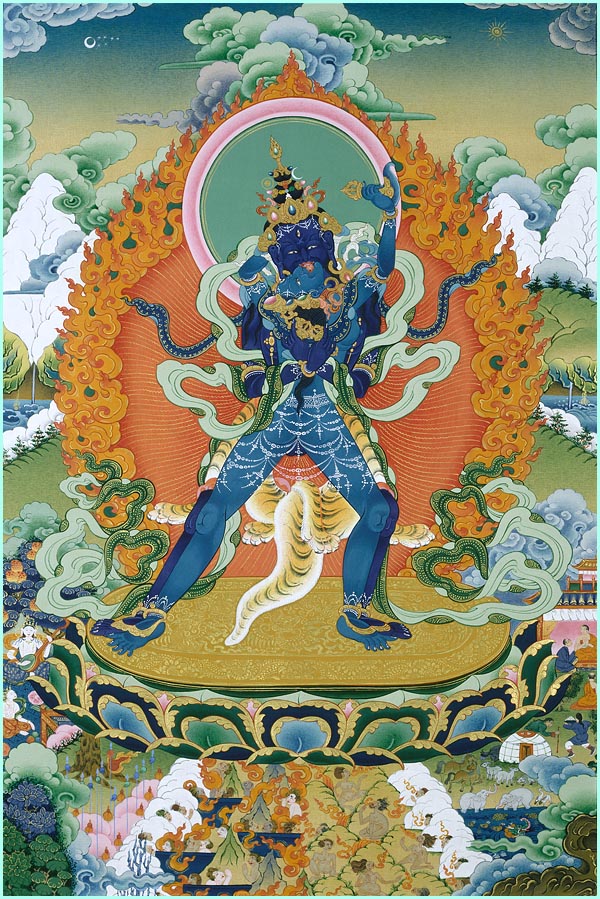 Kalachakra yab-yum. Source: Nikolai Dudko
Some of his works are kept in Buddhist temples in Tibet, Mongolia and Buryatia.
All rights reserved by Rossiyskaya Gazeta.