Red Line: US-Russia relations & Nawaz Sharif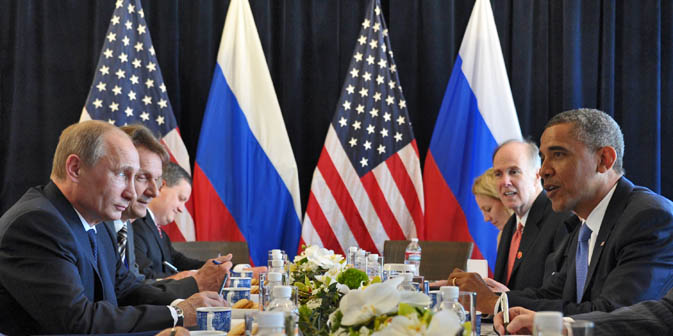 Each week, Voice of Russia hosts Red Line, a discussion about global events as seen from Moscow.
US-Russia relations: from breakups to breakthroughs
After recent unprecedented chill US-Russia relations are back on track. Diplomatic marathon, involving US State Secretary John Kerry and Russia's Foreign Minister Sergey Lavrov has unveiled US-Russia bold peace initiative aimed at brining warring factions in Syria to the negotiating table. At this week joint press-conference in Kiruna (Sweden) John Jerry and Sergey Lavrov reinforced their efforts to find a political solution for Syrian crisis.
The initiative accelerated high-level political contacts with British Prime-Minister David Cameron and Israeli Prime-Minister Benjamin Netanyahu visiting Russia to meet President Putin. However, US-Russia relations are yet to pass the bumpy road finding themselves in the grip of a new spy scandal.
Six months after his reelection for the second term Barack Obama is facing the most serious test for his presidency with trio of simultaneous powerful scandals, described by media as "Bengazi", "IRS\Tea Party" and "AP wire-tapping". The news-breaking stories are rocking White House and making the political pundits to predict the combination of three scandals under Republican-controlled House may well lead to an impeachment crisis.
From the Russian persepctive the scandals can give enough food for thought as they touch upon extremely sensitive issues of the selective application of law and media freedom – the issues, constantly raised by Washington in its uneasy dialogue with Moscow.
Man in the news
Nawaz Sharif, ex-Pakistani Prime-Minister and the head of Pakistan Muslim League will became the new head of the government.
One of the most powerful and articulate Pakistani politicians, 63-year-old Nawaz Sharif has staged triumphant comeback this week after his Pakistan Muslim League party winning comfortable majority at May, 11 parliamentary elections. Ousted from power in 1999 in a military coup staged by the general Pervez Musharraf, jailed and forced to spent years in exile, Nawaz Sharif showed remarkable political survival instincts. In his election campaign he played on anti-American feelings and hobnobbed with radical Islamist.
However, the main question which is still up in the air is whether he will be able to deliver – to solve the problems of faltering Pakistani economy and patch up the troubled relations with the US.
The article was first published in Voice of Russia
All rights reserved by Rossiyskaya Gazeta.