Experiments with classical music? Balalike it!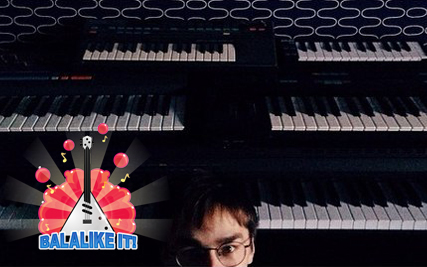 Moscow pianist awakes voices inside your head
Self-taught pianist Dmitry Evgrafov from Moscow recently released his new big record "Collage", full of delicate melodies and masterly sound experiments. And it's not just a compilation of random songs, as you might have thought judging by the album title. The composer doesn't just expose the depth of his own feelings, but challenges the listener's emotions too. Evgrafov's music is not only about the ears. It is the ultimate soundtrack to the mind's eye. The constantly developing rhythm and melody feed your imagination with new images, shapes and silhouettes.
Evgrafov's background in sound design helps him add futuristic, digital sounds to piano compositions, bringing two different universes into collision and embellishing the neoclassical trend. His work hasn't gone unnoticed. The album was released on the "130701" label (a subdivision of Fat Cat Records), which knows a thing or two about modern classical composers, like Hauschka and Max Richter.
All rights reserved by Rossiyskaya Gazeta.