Crazy Soviet videos from the 80s? Balalike it!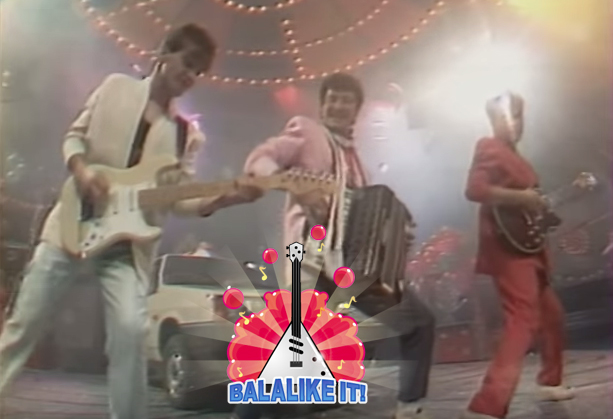 Looks, visual effects and dance moves of the 80s
What do we love about the 80s? Mad music videos, of course! It's hard to imagine, but they made such videos in the USSR too.
Check out Vladimir Presnyakov singing about an unfortunate red cat while doing some Michael Jackson moves, including the famous moonwalk, somewhere out in the Russian suburbs.
These days Putin's favorite band Lyube sings about the motherland, birch trees and other patriotic stuff, but back in 1989 all these guys had on their minds were checkered pants and girls in polka-dot dresses. Get an eyeful of those insane visual effects!
The 80s were all about looks and parties! Alla Pugacheva never disappointed on that score.
These guys sang about cars, the top trend of the day. Even Soviet streets were full of them. And they did it in their special way — with unplugged guitars and lots of dancing.
And finally it wouldn't be the 80s without fog machines and shaggy hair.
Listen to and read more about Russian music
All rights reserved by Rossiyskaya Gazeta.