When a Thai prince became a Russian army officer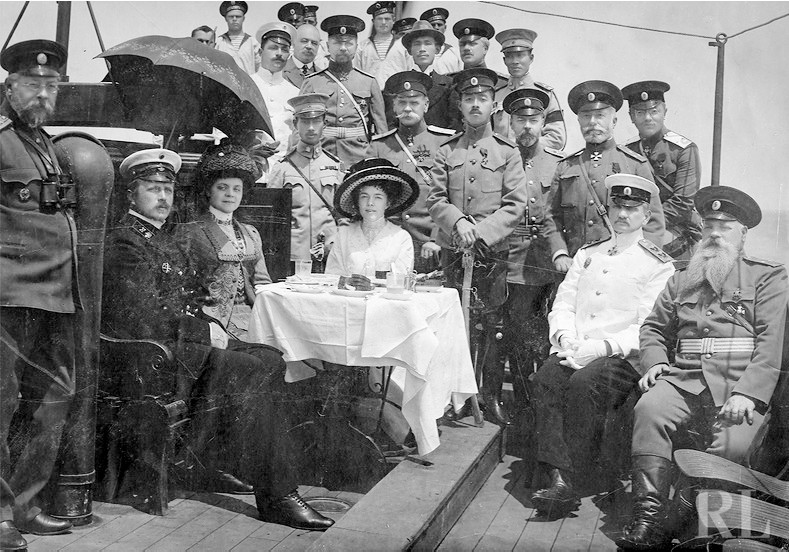 Prince Chakrabongse (standing, center) with officers of the Imperial Guard.
Wikipedia
In the first of this two-part series, RBTH looks at the life of a Thai prince who spent almost 10 years in Russia, where he was a protégé of Tsar Nicholas II.
On his first grand tour of Europe in 1897, Siamese King Chulalongkorn (Rama V) felt the greatest degree of comfort in St. Petersburg, largely because of his personal friendship with Tsar Nicholas II, who he had met a few years earlier in Bangkok.
"The visit turned out to be fateful for Chulalongkorn's son, Chakrabongse, for it was then that the Emperor put forward the proposal that, should Chulalongkorn agree, he would be happy to receive one of his sons at the Imperial Court and make himself entirely responsible for his future education," Narisa Chakrabongse (the prince's granddaughter) and Eileen Hunter wrote in their book 'Katya and the Prince of Siam.' King Rama V gladly accepted the offer and chose his favorite son Chakrabongse.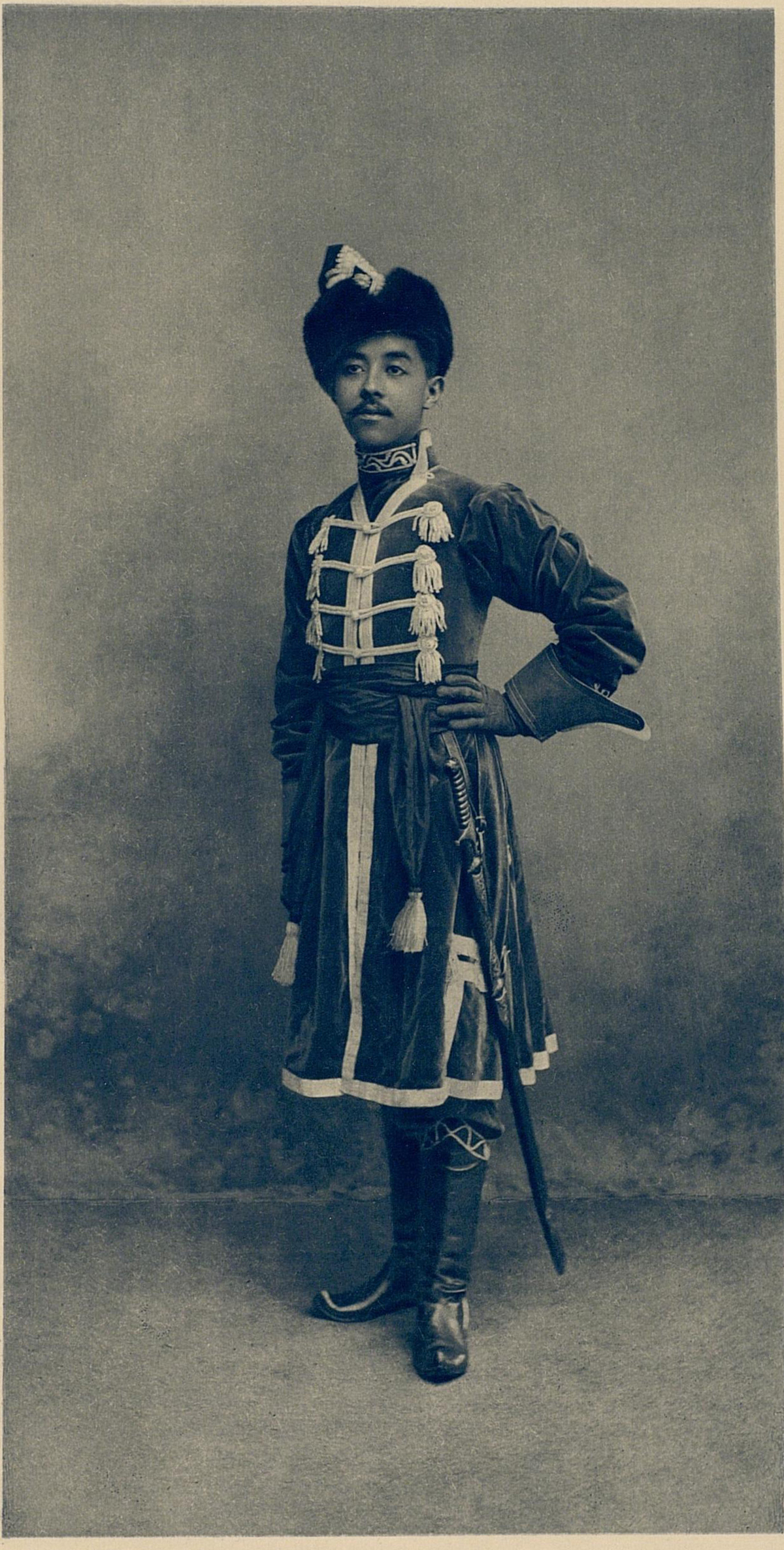 Prince Chakrabongse. Source: Wikipedia
"Chakrabongse, a 14-year old at that time, was actually living in England," says Thunjira Wattaporn, a researcher based in the northern Thai city of Chiang Mai. "He was studying there and looking to perfect his English." Along with Nai Poum Sakara, a Thai student who wasn't from a noble family, Chakrabongse moved to St. Petersburg. They would become members of the Corps des Pages, a prestigious military academy.
"Tsar Nicholas received Chakrabongse at the Peterhof and told him and Poum to enjoy the White Nights and the brief summer in the city," Wattaporn says. "They were always accommodated in royal apartments and this was a big step up for the boys who were used to modest accommodation in England."
A rigorous education
The Corps des Pages recruited sons of high-ranking military officers, well known statesmen and both Russia and foreign royalty. Chakrabongse was the first Asian to join the prestigious military academy. Although he was provided with a Russian tutor, he initially found the studies extremely strenuous.
"A rigorous system of intensive education was designed to fit them eventually for entrance into the regiments of the Imperial Guard, for which a final examination result of at least nine points out of twelve was essential," wrote Narisa Chakrabongse and Eileen Hunter in their book. "Failing this, demotion to a regiment of the regular army followed, before graduation to the Guards."
It was all the tougher for the Thai prince since he studied with children of his own age and had to catch up with five years of tuition that he missed. To help him cope, Chakrabongse was allotted a special set of teachers.
"The prince had to learn classical music, dance, horse riding and even to play instruments," says Wattaporn. "Since he had strong Buddhist values, Chakrabongse protested when he was made to hunt."
High achiever
Chakrabongse excelled in his studies over time and even became eligible for special award titled 'Pages de la Chambre' or pages in-waiting to the Emperor and Empress. This gave him an even deeper insight into the world of the Emperor's family.
"The prince and his friend were totally Russianized, and went on vacation to Paris, attended plays of Shakespeare and were very visible in the cultural circuit of St. Petersburg," Wattaporn says. He developed a particular fondness for ballet.
Their training was so successful that the Thai prince and his friend were accepted into His Majesty's Hussar Bodyguard Regiment, an elite cavalry brigade that played an important role in the Napoleonic wars. "Once accepted in the Hussars, Chakrabongse and Poum savored what was to be the final flowering of an elite and stylish military tradition," wrote Narisa Chakrabongse and Eileen Hunter.
The Hussars had the most lavish and extravagant of banquets and a very indulging lifestyle. "Thus not only their regular military obligations, but their social life as well demanded considerable stamina," Chakrabongse and Hunter wrote in their book.
Meeting Katya
Prince Chakrabongse's happy life in Russia would culminate with him meeting Ekaterina 'Katya' Desnitskaya, a nurse who lived in St. Petersburg at that time. The couple met at the home of a noble woman in 1905. The Thai prince quickly fell in love with (what Chakrabongse and Hunter would describe as) "the young girl with glorious red gold hair standing hesitantly on the threshold."
The prince was enamored by "every intonation of her youthful voice, each fleeting glance of her candid eyes, and movement of her small yet capable hands," wrote Chakrabongse and Hunter.
Despite the Thai prince's pleas, Katya would go off to the Russian Far East to serve as a nurse during the closing stages of the Russo-Japanese War. The couple managed to keep in touch during this time and finally had a secret wedding in an Orthodox Church in Istanbul in 1906. Less than a year later, they moved to Bangkok.
All rights reserved by Rossiyskaya Gazeta.