Number of the week: Lamborghini achieves new sales record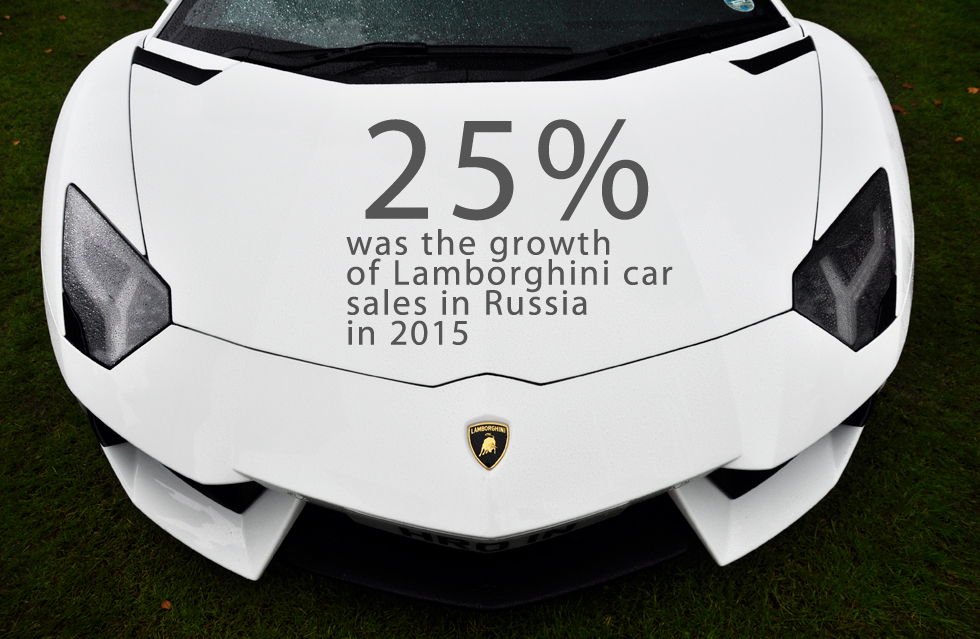 25 percent was the growth of Lamborghini's car sales in Russia in 2015 according to the company's official representative in Moscow. The company sold 21 cars countrywide, a significant increase from 16 vehicles in 2014.This record was reached during a time of economic slowdown in the country. In 2015 Russia's GDP fell by 3.7 percent and the average salary decreased by nearly 10 percent across the country. The percentage of Russian families described as "poor" increased by 17 percent (from 22 percent to 39 percent) according to a poll by VTsIOM.Read more: 'Ruble crisis doesn't affect demand for French luxury goods in Russia'>>>
ShutterStock/Legion Media
Luxury car producer has its best year yet in Russia during crisis
25 percent was the growth of Lamborghini's car sales in Russia in 2015 according to the company's official representative in Moscow. The company sold 21 cars countrywide, a significant increase from 16 vehicles in 2014.
This record was reached during a time of economic slowdown in the country. In 2015 Russia's GDP fell by 3.7 percent and the average salary decreased by nearly 10 percent across the country. The percentage of Russian families described as "poor" increased by 17 percent (from 22 percent to 39 percent) according to a poll by VTsIOM.
All rights reserved by Rossiyskaya Gazeta.
Get the week's best stories straight to your inbox