Original Russian film posters in minimalist style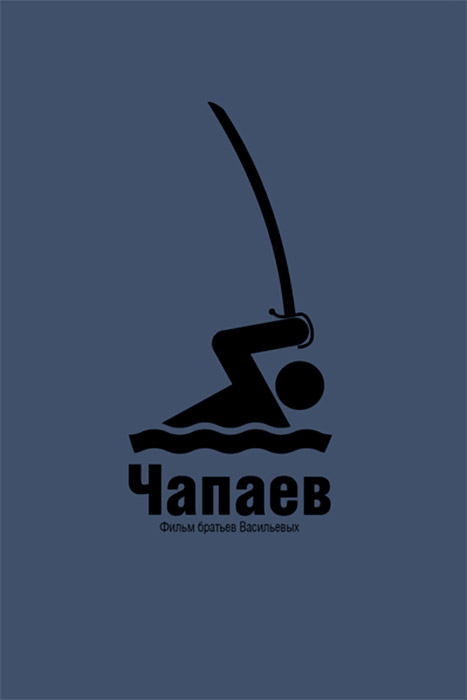 The Vasilev brothers' legendary motion picture Chapaev, 1934. Based on a historic background, the Russian Civil War, the main hero, division leader Vasily Chapaev, is an incarnation of bravery under whose leadership the Red Army achieves victory.
Andrei Gubin
Posters for Russian movies and animated films created in minimalist style. The creators use a simple background and objects directly associated with the film to illustrate them. The author communicates the whole movie's meaning using the simplest means possible for the examples of Russian reels in our selections.