First traits of Russian impressionism: Vivid colors of Konstantin Korovin
Konstantin Korovin
On the birthday of Russian artist Konstantin Korovin, we chose 12 paintings.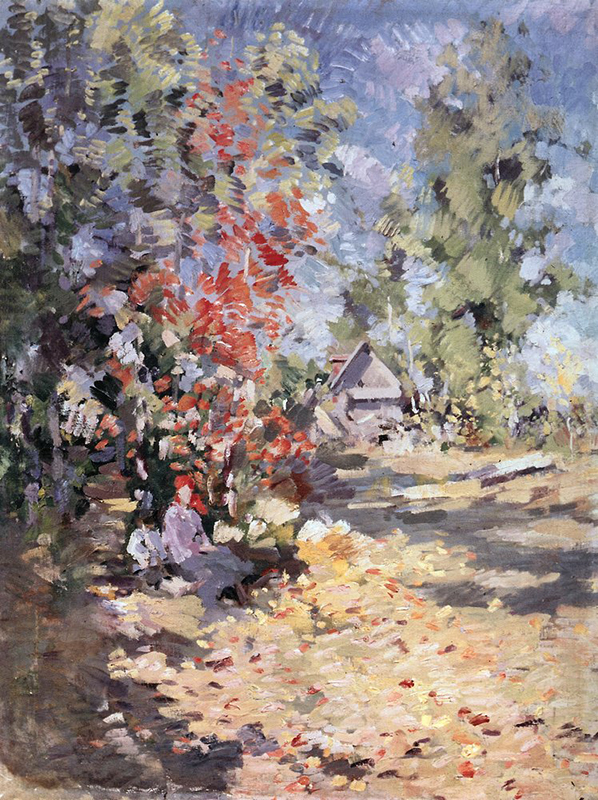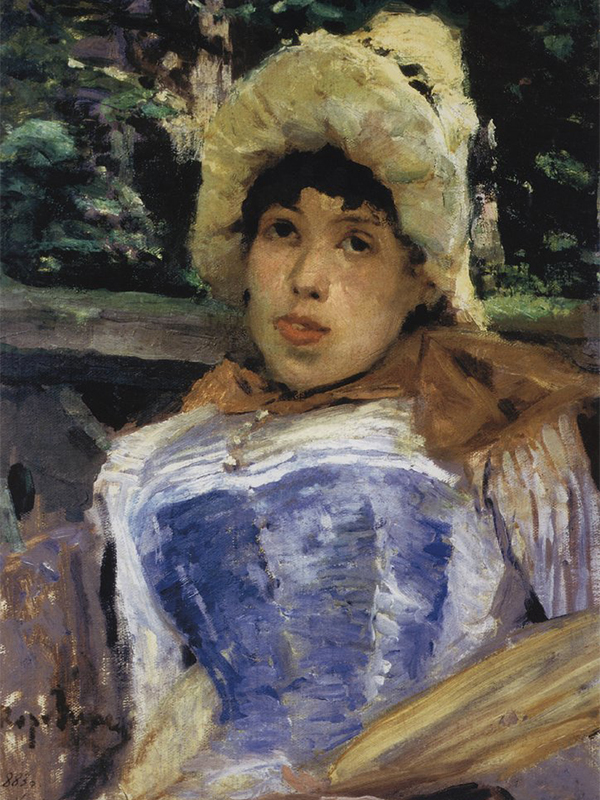 Impressionists often worked en plein air (literally, in open air), so their works were full of freshness and pure colors never seen before. These drawings are full of spontaneity and reflections of ordinary life. Such randomness does not follow the normal rules of composition. A Portrait of a Chorus Girl (1883) is regarded as perhaps the very first work of Russian impressionism. / A Portrait of a Chorus Girl, 1883.
Konstantin Korovin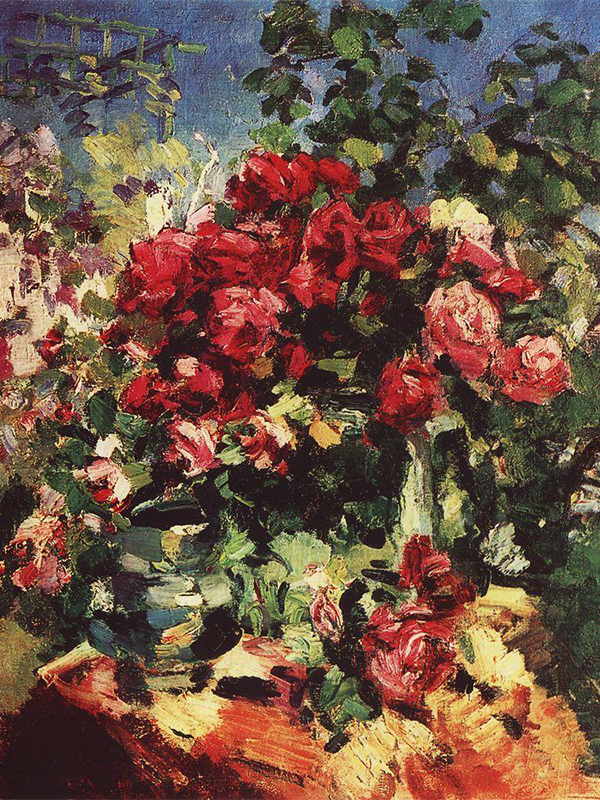 Korovin's talent was not recognized by contemporaries for a long time. / Roses, 1917.
Konstantin Korovin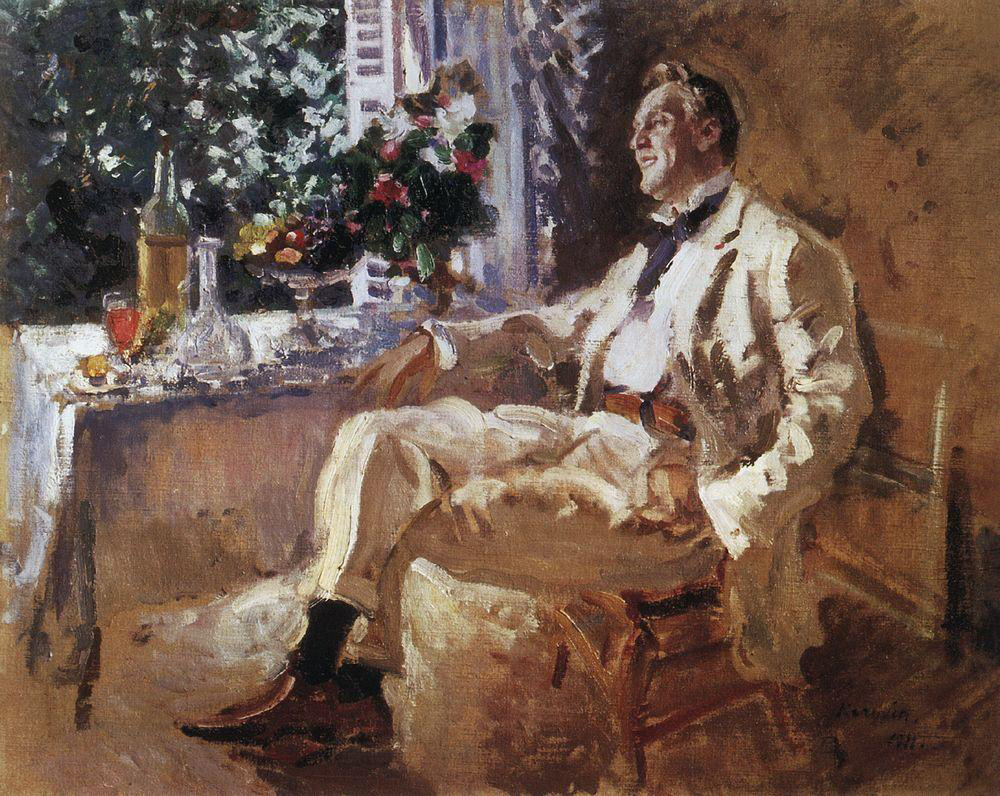 Alexander Benoi, Russian influential artist, art critic and historian, wrote about Konstantin Korovin: "Korovin's paintings, in which the artist was trying to achieve a single beautiful chromatic spot, naturally perplexed many people. Korovin's painting itself, his drawing technique, contributed to the impudent, careless, rude, and, for some, clumsy effect." / Portrait of famous Russian opera singer Feodor Chaliapin, 1911.
Konstantin Korovin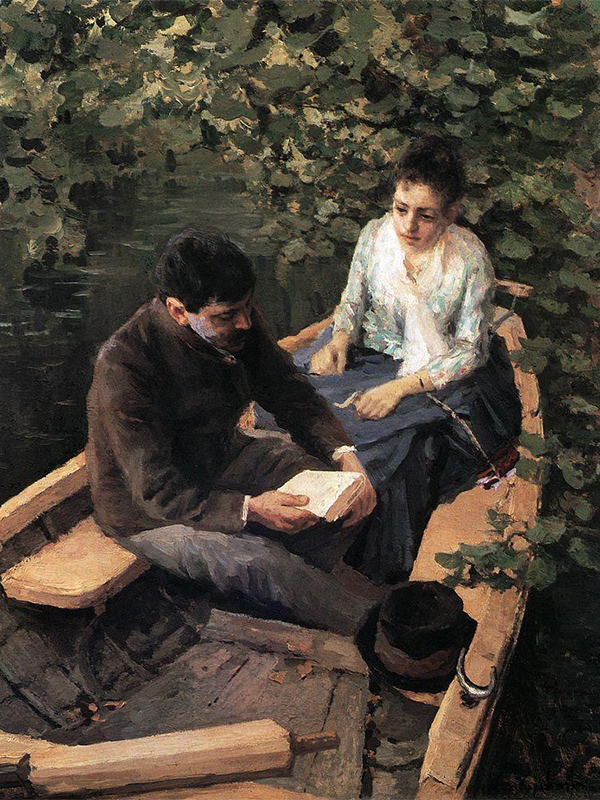 "No one suspected back then that these paintings and the colors in them were of high quality, that the author was a true artist." - wrote Alexandr Benoit. / In the boat, 1888.
Konstantin Korovin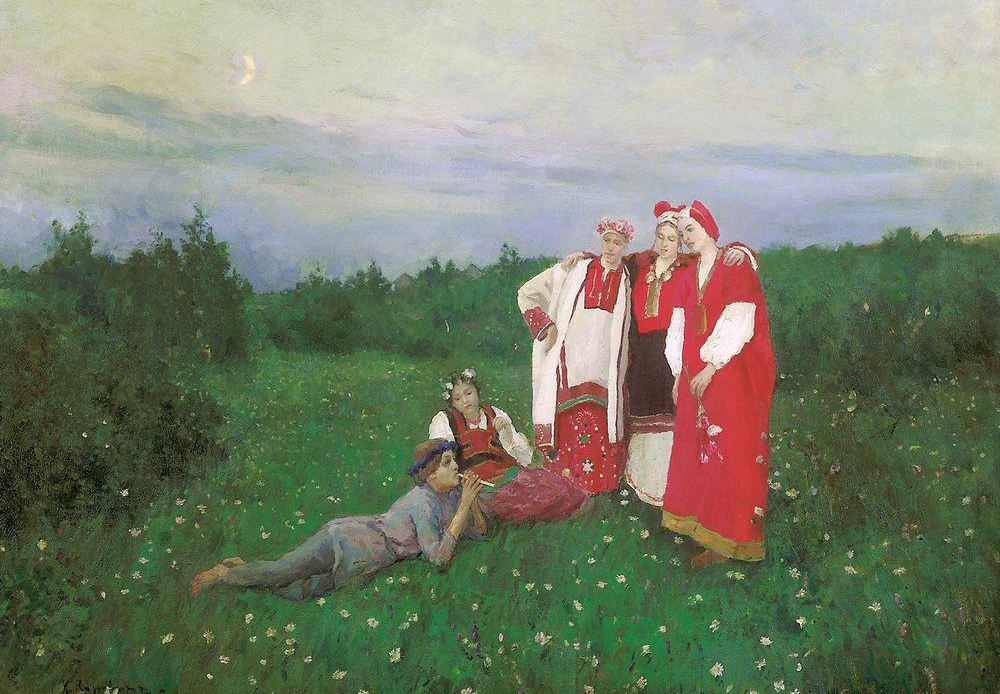 "We've already discussed Korovin as an artist with an unusual gift for color. This gift he revealed in his sketches of nature, which are amazingly authentic and subtly reproduce the unique natural beauty of the north." / A Northern Idyll, 1886.
Konstantin Korovin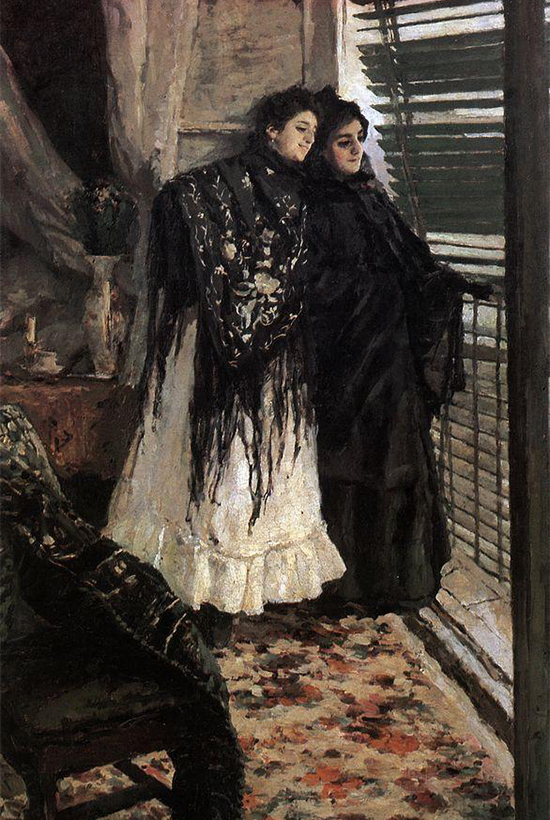 At the Balcony. Spanish Women Leonora and Ampara, 1889. One of the best paintings by Korovin. The artist received a golden medal at the Exposition Universelle of 1900 for this work. He started painting it in Spain in 1888, and finished it in Moscow in 1889.
Konstantin Korovin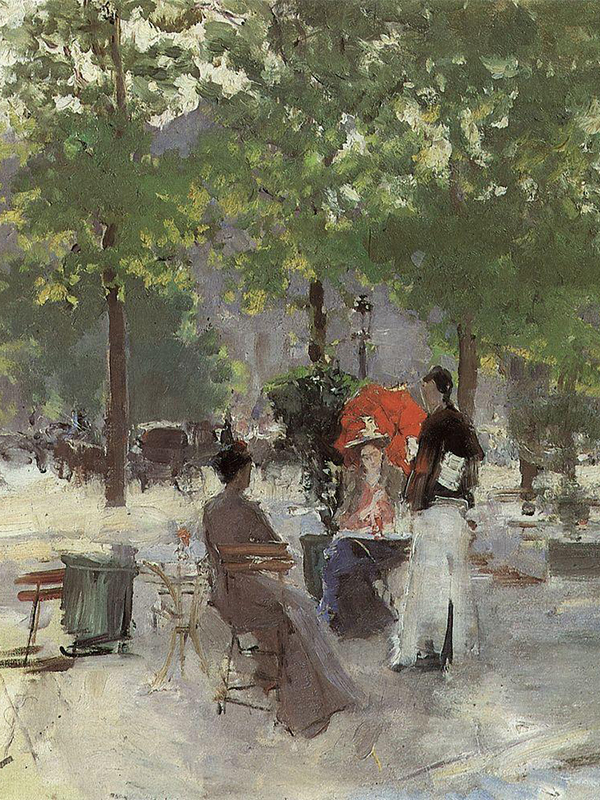 In the late 1890s Korovin produced a series of paintings depicting Paris cafes and boulevards. These works trace the successive development of the principles of impressionism. The artist is fascinated by light and air; his work transmits moist air, melting in a haze of distant plans. / Paris cafe, 1890.
Konstantin Korovin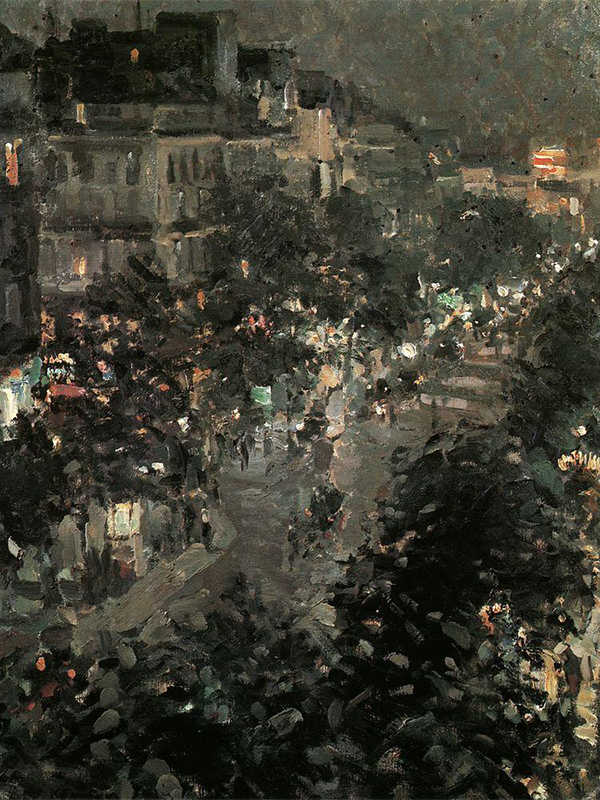 Paris at Night. Boulevard des Italiens, 1908. Korovin's main themes in the 1890s were inspired by Paris. He depicts Paris boulevards at night in the shadow of yellow light or empty streets in early morning.
Konstantin Korovin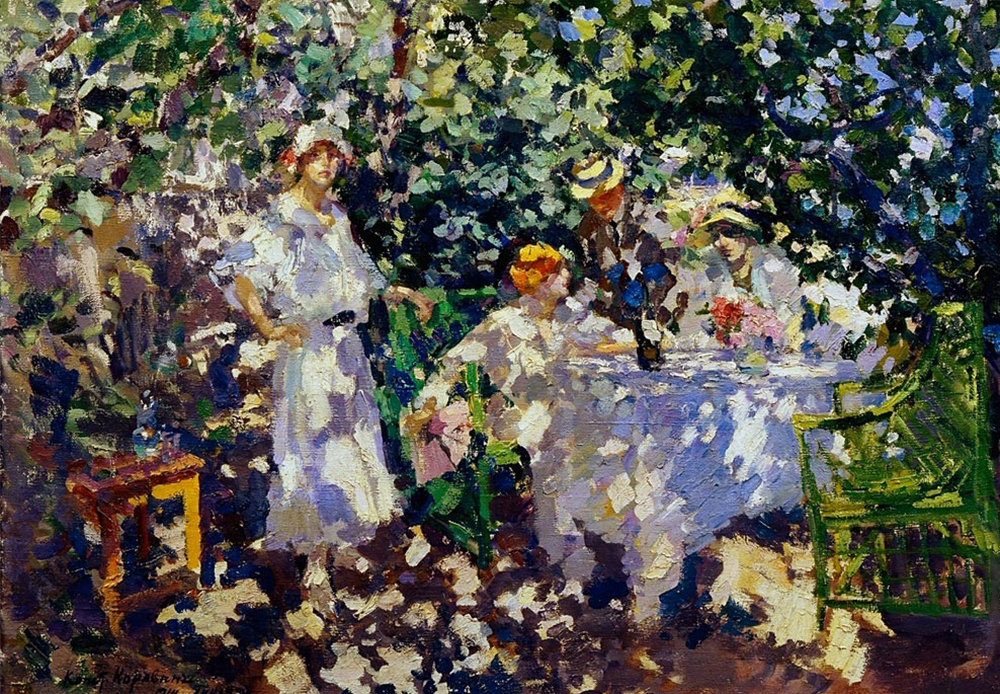 In the Garden. Gurzuf (Crimea). The scene with figures saturated with light is a favorite motif of the impressionists. In this picture, our attention is attracted not by the figures or objects, but by the vivid pattern of the colorful light and shadow spots. The faces are not distinguished from the flowers, and the green benches seem to be an extension of the leaves.
Konstantin Korovin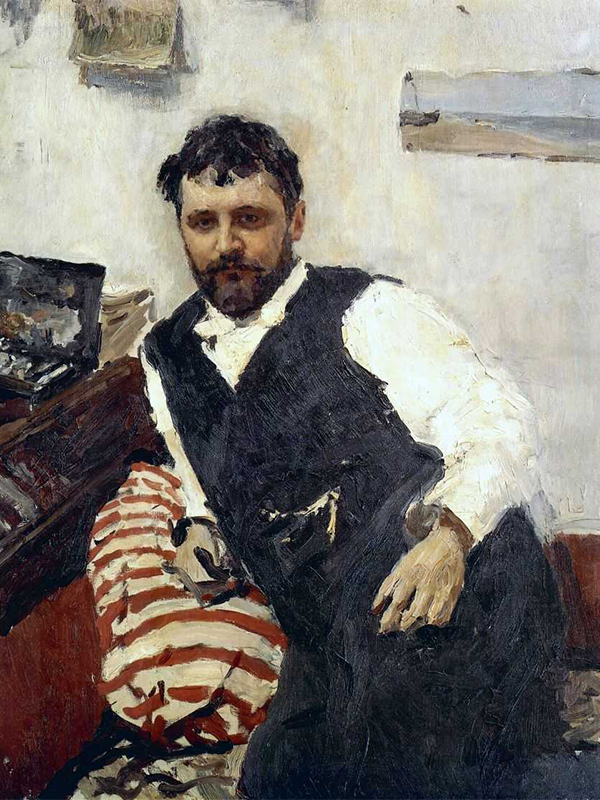 The name Korovin is associated with Russian impressionism – an art trend that was born in France and spread widely in European art in the last quarter of the 19th century. / Portrait of Konstantin Korovin by Valentin Serov, 1891.
Valentin Serov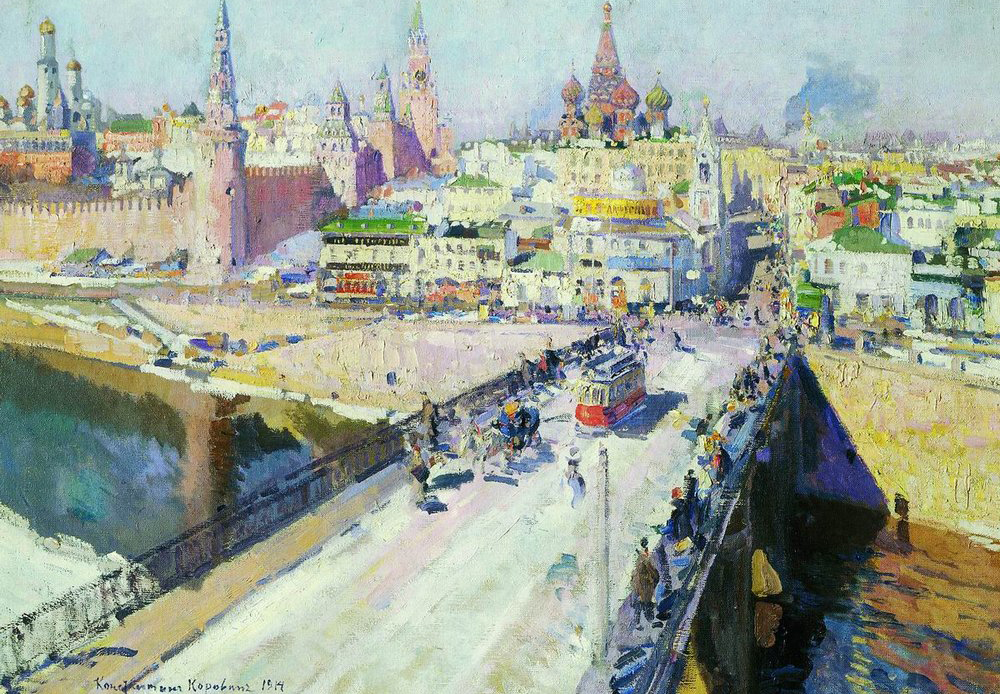 Konstantin Korovin was born on 23 November (5 December) 1861 in Moscow, where he grew up and studied art. During the First World war Konstantin Korovin worked as a camouflage consultant in the Russian army. Before that, in the 1900s he dedicated time to the theater. He worked as a stage manager for the Bolshoi Theater, the Mariinsky Theatre and La Scala. / Moscow bridge, 1914.
Konstantin Korovin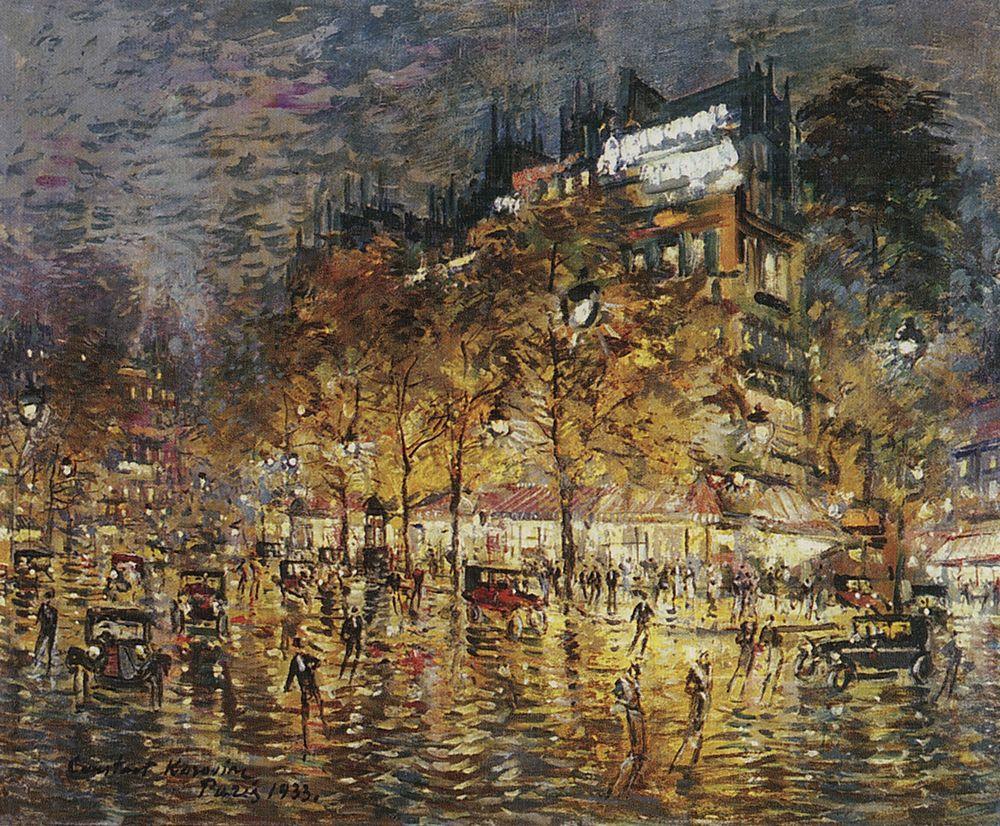 He travelled to Caucasus, Ukraine, Spain and France. Paris was always a special place that influenced his art very much. He died in the French capital on 11 September, 1939. / Paris, 1933.
Konstantin Korovin
All rights reserved by Rossiyskaya Gazeta.
Get the week's best stories straight to your inbox
We've got more than 2 million followers on Facebook.
Join them!